Why Hollywood Won't Cast Rita Wilson Anymore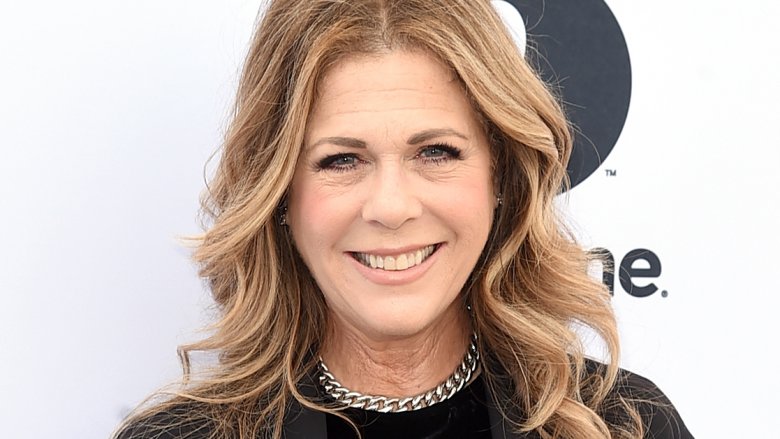 Getty Images
Back in the '90s, Rita Wilson was known for her supporting roles in comedies as much as she was known for being the wife of actor Tom Hanks, but these days, she's taken an even bigger supporting role in Hollywood. What's she been up to in recent years, and more importantly, why don't we see or hear from her? Let's find out.
She was never a leading lady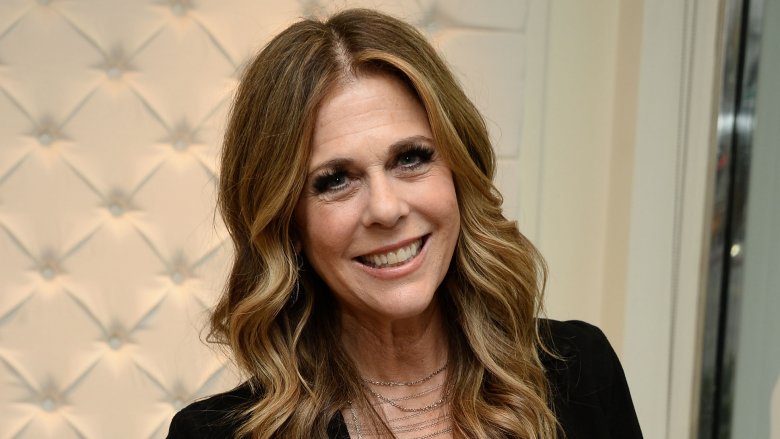 Getty Images
Although she has been acting steadily since the 1970s, Wilson has never been given the opportunity to play a major leading role on the big screen. Indeed, most of the movies for which she's known feature her in supporting, often secondary, characters. Sure, she's shown that she can take even the smallest role and make it iconic. (Remember her incredible monologue about An Affair to Remember in Sleepless in Seattle ?) For whatever reason, Hollywood has yet to test her out as a leading lady. If ever there was a moment that screamed "missed opportunity," this would be it.
She tends to play the same characters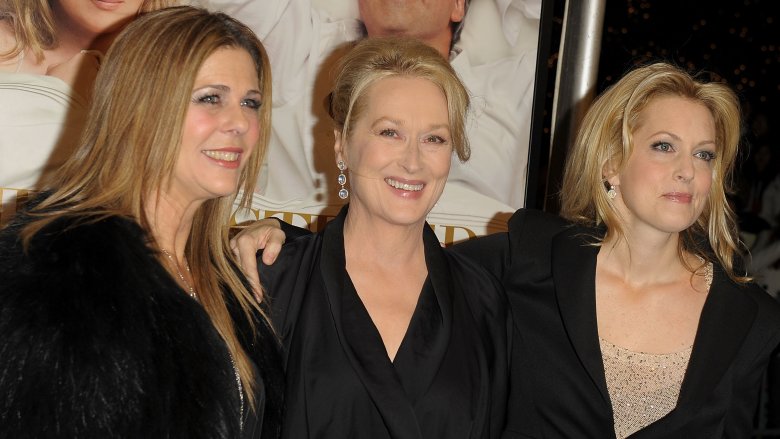 Getty Images
Perhaps because she has never been elevated to leading lady status, Wilson has often played supporting characters that are limited to pushing the plot forward, whether it be an ex-wife with a lot of expository dialogue, a concerned mother or one of Meryl Streep's gal pals. Consequently, there's often a familiarity that comes with each Rita Wilson performance, as if she's become the go-to actress when Hollywood needs a reliable face to make the most of a glorified cameo. In a sense, she's been pigeon-holed within a pigeon hole, and that's a tough place to climb out of for any actor.
She's busy making music
If Wilson's acting career is waning, she honestly may not care. That's because she's been heavily focused on building a career as singer-songwriter. According to Harper's Bazaar, Wilson's shift to music began when she starred in the Broadway musical Chicago in 2006. "Doing that reignited and reawakened how much I love music," she said. "Also, music and theater both embrace women, not young girls. You can be on the stage until who knows when...Fifty can be just the beginning of things. Nora Ephron gave me a toast when I turned 50...She said, 'I'm here to tell you that great things happen after 50. I did not direct my first film until I was 50.' And that was so inspiring."
Inspiring, indeed. Since 2012, Wilson has released two albums, AM/FM (2012) and the eponymous Rita Wilson (2016) and has toured the country, landing coveted venues such as New York's Cafe Carlyle. She also started writing her own songs, with the encouragement of former American Idol judge Kara DioGuardi. "Once I really dug [into music], I thought, I'm here to stay," she told People in 2016. "I'm not going anywhere. And, I love it so much. I really do."
"I'm having the best time ever," she told Rolling Stone.
She had a health scare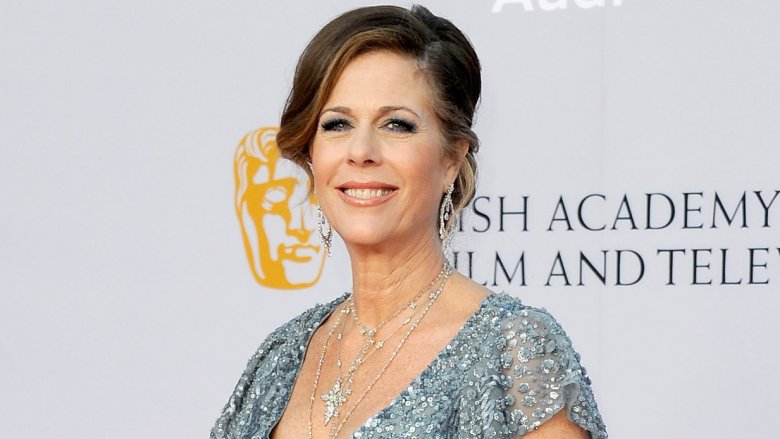 Getty Images
Wilson shocked fans in 2015 when she announced she'd be taking leave from the Broadway play Fish in the Dark because she had been diagnosed with breast cancer. "Last week, with my husband by my side, and with the love and support of family and friends, I underwent a bilateral mastectomy and reconstruction for breast cancer after a diagnosis of invasive lobular carcinoma," she told People . "I am recovering and most importantly, expected to make a full recovery. Why? Because I caught this early, have excellent doctors and because I got a second opinion."
Wilson said she had been closely monitoring her breasts due to an "an underlying condition of LCIS, (lobular carcinoma in situ)." Although an initial pathology report showed she had no cancer, she was told to get a second opinion by a friend. Two subsequent pathologists confirmed she indeed had breast cancer.
"I feel blessed to have a loving, supportive husband, family, friends and doctors and that I am the beneficiary of advances in the field of breast cancer and reconstruction. I am getting better every day and look forward to renewed health," she said at the time. "I hope this will encourage others to get a second opinion and to trust their instincts if something doesn't 'feel' right."
Wilson declared she was cancer-free in December 2015. In later interviews, she said her health scare played a role in why she's now so happy to be singing and recording music.
She became a successful producer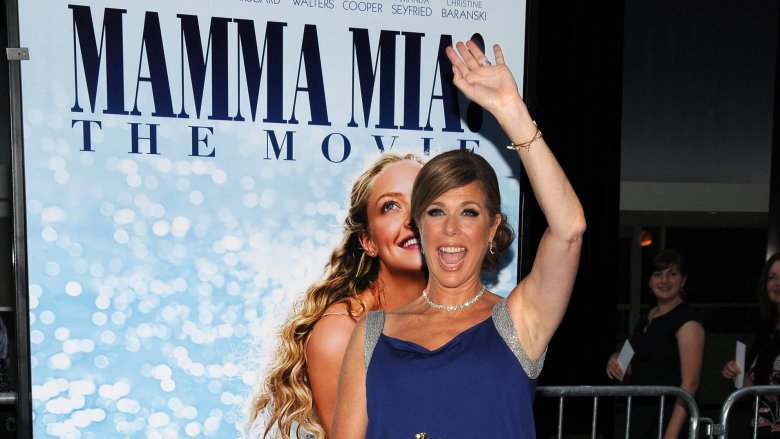 Getty Images
Although you may not see Wilson much on the big screen today, she hasn't left the movie biz altogether. In fact, she's built a reputation as a wildly successful producer. It all started in 2002 when she helped bring the beloved comedy My Big Fat Greek Wedding to the big screen. Shot on a budget of just $5 million, the movie grossed more than $240 million at the box office and received an Oscar nomination for best original screenplay.
Wilson maintained a close relationship with the film's star, Nia Vardalos, and went on to executive produce films Connie and Carla (2004), My Life in Ruins (2009), and My Big Fat Greek Wedding 2 (2016). She also served as an executive producer on the surprise 2008 hit Mamma Mia!, which grossed more than $600 million worldwide and will get a sequel in 2018.
She's forever linked to her husband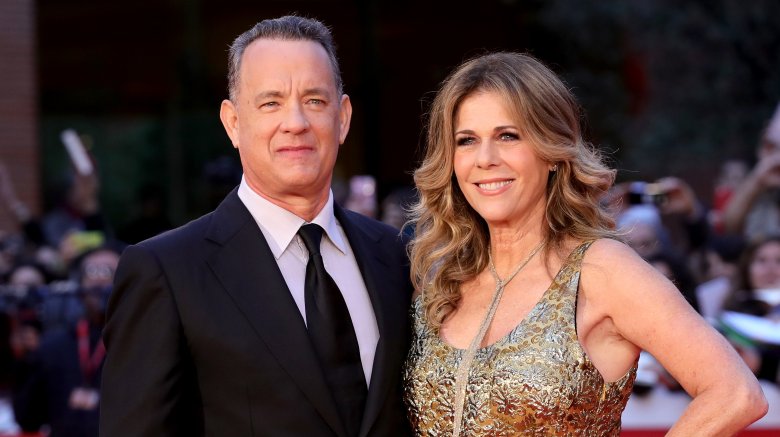 Getty Images
Even having arguably the most successful marriage in Hollywood can have its drawbacks. For better or worse, Wilson has and likely always will be linked to her two-time Oscar-winning husband Tom Hanks. Even when you Google her name, half the results are about her marriage.
But with every relationship comes certain sacrifices, and if Wilson's Instagram is any indication, she's obviously thrilled to be Mrs. Tom Hanks. On May 1, 2017, she celebrated the couple's 29th wedding anniversary with an aww-worthy post: "29 years of marriage! Thank you, God, for bringing me this man."
She's still killing it on the small screen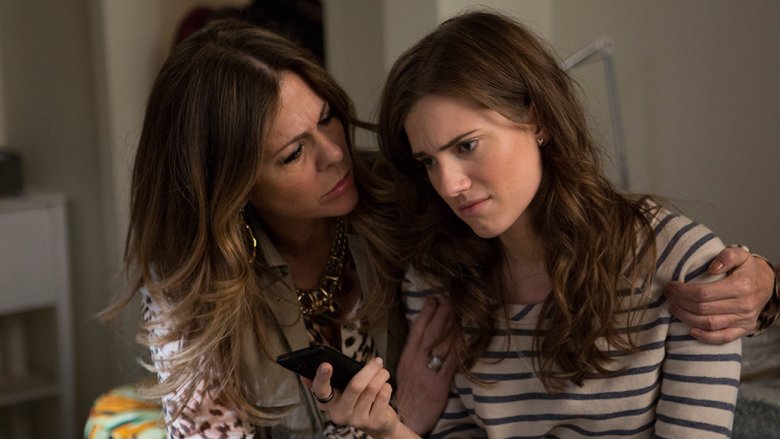 In recent years, Wilson has given a handful of performances on the small screen that suggest Hollywood and fans will always embrace her with open arms. From 2011 to 2014, she played high-powered lawyer Viola Walsh on the Emmy-winning CBS drama The Good Wife. During that time and through 2017, she also appeared as Marnie's wild singer mother Evie Michaels on the HBO comedy Girls. In both instances, Wilson played against type, shedding her lovable persona to dig into characters that were cunning and flawed. Both roles gave Wilson's career a boost of never-before-seen range, which has fans clamoring to see what incredible work she comes up with next.