Annette Bening Reveals Her First Impression Of Warren Beatty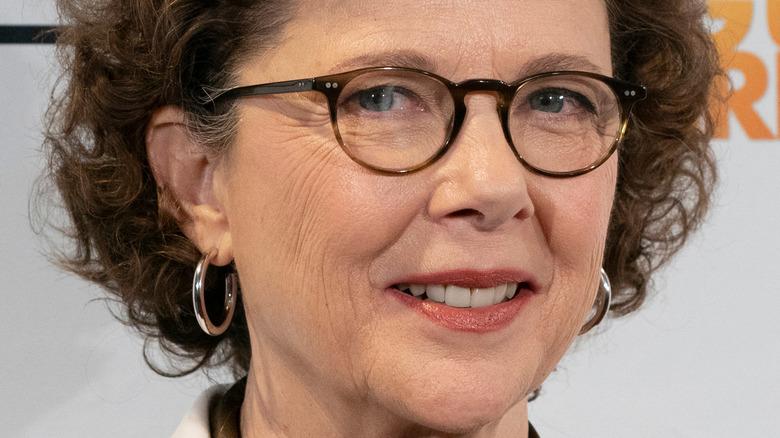 lev radin/Shutterstock
Annette Bening and Warren Beatty are highly regarded as a power couple in Hollywood, coming together in the '90s, acting alongside one another in several films, and raising a family through the height of their fame. Despite Beatty's early career filled with buzz around his "playboy" status, dating many of the hottest stars in the industry, per GQ, Bening charmed him away from the lifestyle.
"I didn't have any preconceptions about him. He didn't have any about me either," she explained to Mirror. "It wasn't about how many women he had been out with. Sure he likes women. Why shouldn't he? He makes you feel good. Well, he made me feel good!"
The two have had dazzling careers, as Bening was praised with Oscar nominations for roles like "The Grifters" and "American Beauty," and Beatty for "Bonnie and Clyde" and "Reds," the film that gave him a Best Director win. Decades have passed and the two are always happy to share insights into their love. Bening is even throwing it back to when it all started.
Annette Benning fell for Warren Beatty's talkative charm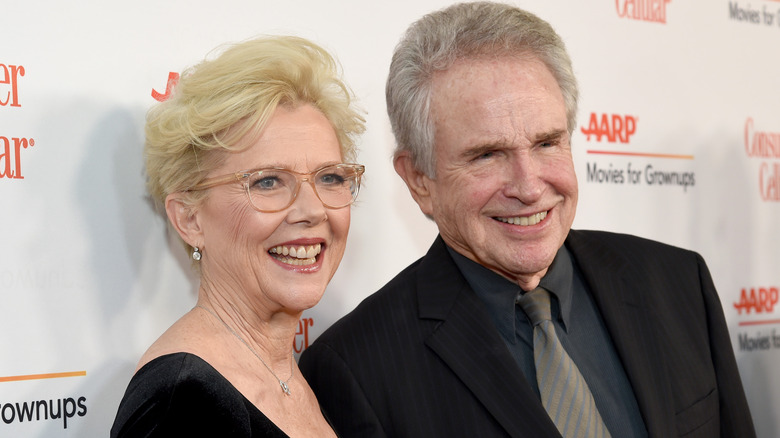 Michael Kovac/Getty Images
After nearly 30 years of marriage, Annette Bening is reflecting on the moment she first met Warren Beatty. She played his love interest in "Bugsy," a biographical crime film from 1991 that told the story of American mobster Bugsy Siegel. Bening told People that she was instantly struck by his intelligence. "I remember thinking 'Wow, this guy is so smart and so sharp and funny, but more — just articulate." Personally intrigued by the gangster he would be portraying, Bening remembers Beatty being quite chatty and passionate. "He had a lot to say — and he was charming, for sure."
In 2016, Beatty had a sweet recollection of his own in an interview with Entertainment Weekly. "When I met Annette over lunch for 'Bugsy,' I felt immediately that this was going to change my life," he said. "I remember losing interest in the garlic chicken I was eating within 20 seconds. And the garlic chicken had been very good!"
According to People, Beatty told "Bugsy" director Barry Levinson after the meeting, "I'm going to marry her." Sure enough, the two hit it off and welcomed their first child shortly after the film's premiere. The couple tied the knot, had three more children, and have remained a happy Hollywood couple all these years. It seems like the biggest challenge for them now is coping with an empty nest, though Bening expressed how proud she is of her family "discovering themselves and their voices."