What Really Happened To Benjamin Bratt?
Getty Images
After getting his big break playing Detective Reynaldo Curtis on Law and Order from 1995 to 1999, Benjamin Bratt was at the top of his game, starring in major roles on both the small and big screens. Leading into the early 2000s, there was plenty of hype surrounding his work and his personal life (remember when he dated Julia Roberts?) But then he suddenly seemed to disappear. Has he been dodging the limelight by choice or necessity? We've got the answers.
He was a rising star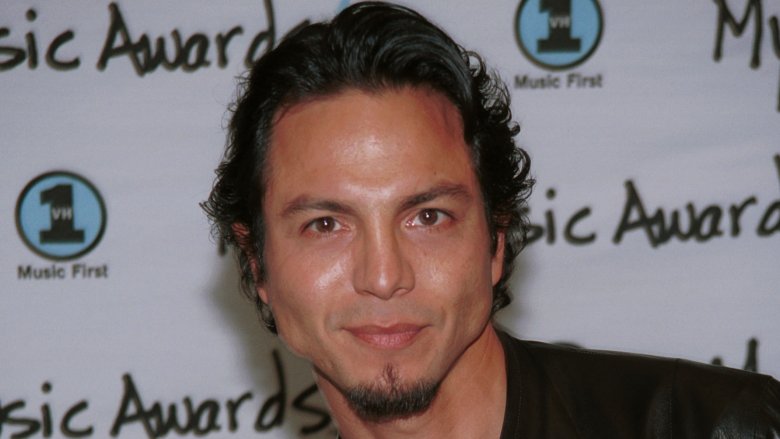 Getty Images
Following his successful stint on Law and Order (he was nominated for an Emmy in 1999), Bratt set his sights on the big screen and delivered a number of memorable roles in a short amount of time. In 2000, he co-starred with Sandra Bullock in Miss Congeniality and appeared alongside Benicio Del Toro in Traffic, winning the 2001 Screen Actors Guild award for outstanding performance by the cast of a theatrical motion picture.
But his movie career never really took off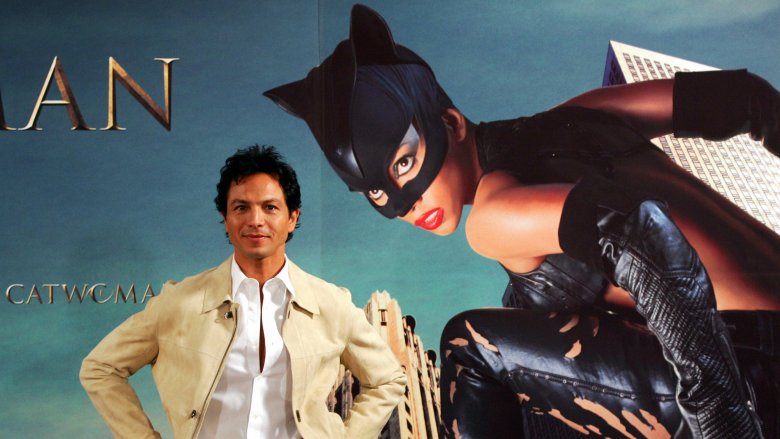 Getty Images
Despite being one of the best-looking and most recognizable men on the planet, Bratt's career as a leading man proved to be more successful on the small screen than the all-important big one.
Indeed, despite the successful year he had in 2000, Bratt would go on to star in a number of movies that were either too low-key (2005's Thumbsucker) or just down-right bad (Abandon (2002); Catwoman (2004). Very quickly, it seemed, Bratt didn't appear to have the chops to make it as a bonafide movie star.
Of course, it probably didn't help that, at the time, he was dating arguably the most famous movie star of that era ...
He broke up with a huge movie star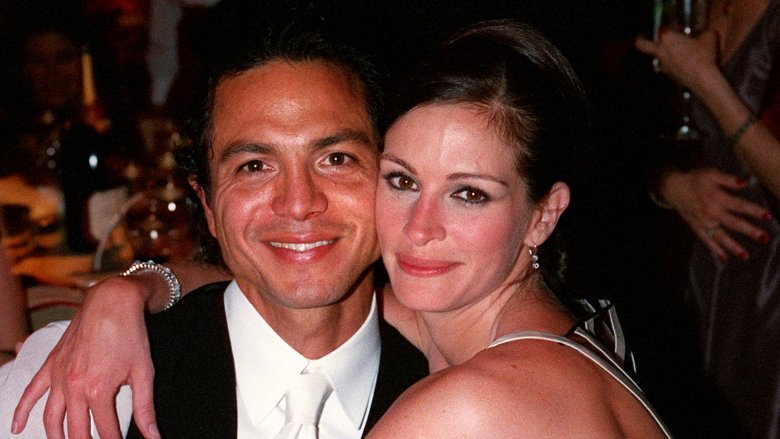 Getty Images
Bratt and Oscar-winning actress Julia Roberts began dating in late 1997. The actress told Vanity Fair that they met in a restaurant in New York: "he walked in, and I looked up at him, and it was like something hit me over the head with a bat." 
A high-profile romance ensued, but the dynamic duo called it quits after four years. According to People, opposing personalities were to blame. Insiders claimed Bratt was ready to start a family and wanted Roberts to move from New York to his hometown of San Francisco so they could settle down and take things to the next level. Roberts apparently had other plans. "With each movie [she made], he got more angry," a source told People. "He didn't want her to give up her career, but the reason they fought was that he wanted her to be there with him... it was like trying to fit a square peg in a round hole. He realized she was a bit of a gypsy" and supposedly broke things off.
He became a family man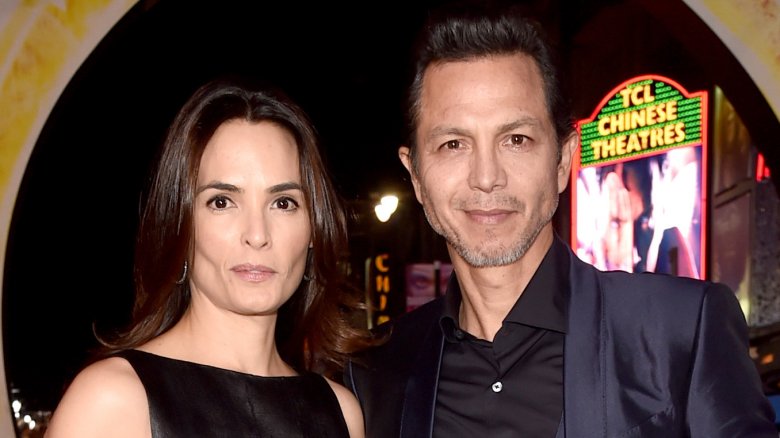 Getty Images
Bratt's dreams came true with another actress, Talisa Soto. The couple wed in 2002 in San Francisco after meeting on the set of 2001's Pinero. Since then, Bratt has wholeheartedly devoted himself to the role of husband and father.
During the New York premiere of La Mission in 2009, he gushed about his family life. "We're going on our eighth year of our marriage and it feels like six months because we're so aligned," he told People. When talking about kids Sophia Rosalinda and Mateo Bravery, he said, "[Parenting] informs the work, enriches it. The stakes are much higher on every level. The work that you choose will draw you away from that which you care for most, your family, [and] gets a whole new scrutiny."
He's focused on caring for a child who has special needs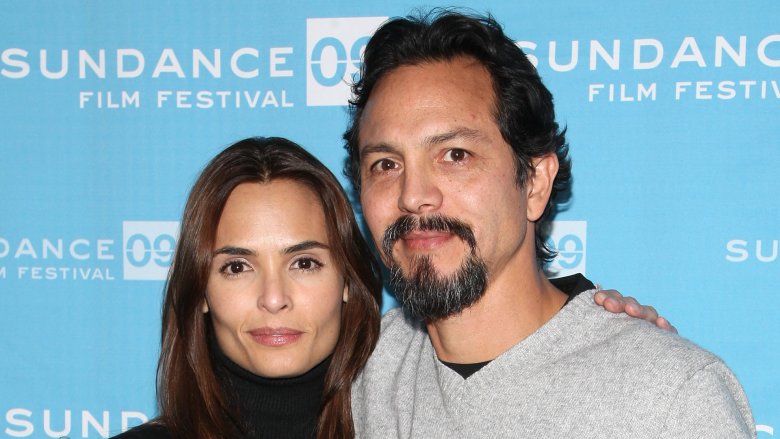 Getty Images
In 2008, Bratt shared some heartbreaking news with fans. His then-5-year-old daughter, Sophia, had suffered a brain injury during her birth that left her with physical disabilities. Although he didn't share details about her condition, Bratt did tell People that he hasn't been working as much as he used to because being on set would mean he "cannot be a great husband and father—especially the father of a child with special needs."
Bratt admitted that raising Sophia hasn't always been easy, candidly explaining that he and his wife felt as if they were "in a tunnel of darkness for the first few years of her life, because we didn't know what to do." Working with therapists helped, and Sophia now "understands everything, she's quick to laugh, she's loving and a physically beautiful child."  
He stumbled into a hit movie franchise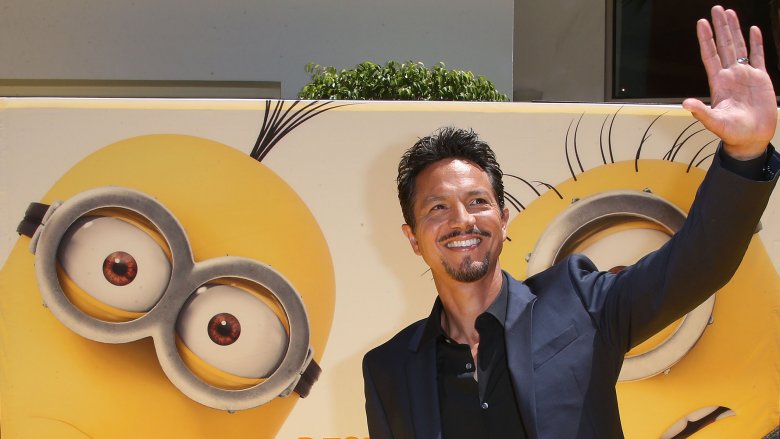 Getty Images
You may think Bratt hasn't been working much lately, but that's just because you haven't physically seen him on screen. Following 2009's animated feature Cloudy with a Chance of Meatballs, Bratt unexpectedly landed a big role as another cartoon character in 2013's Despicable Me 2, taking over Al Pacino's part as El Macho just six weeks before the film's premiere. Pacino left the project suddenly (even though he had already voiced all of his character's scenes), forcing the studio to re-record all Pacino's scenes with Bratt in record time, reported Variety.
Bratt's work on the film received rave reviews. "Benjamin had risen to this challenge, creating something that really defies expectation," said Illumination Entertainment founder and CEO Chris Meledandri. The film boasted domestic total gross earnings of more than $368 million.
He's finding a niche in kid-friendly films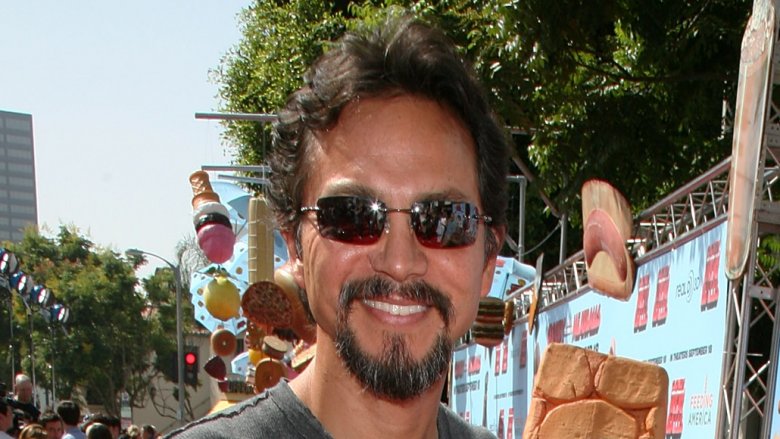 Getty Images
Bratt is not only entwined in two successful animated franchises—Despicable Me and Cloudy with a Chance of Meatballs— he's also involved in another highly-anticipated kid-friendly flick due out in November 2017. 
Coco is a Pixar project featuring a history-making all-Latino cast that includes Bratt, Gael García Bernal, and Anthony Gonzalez. The movie takes place in Mexico and tells the story of a 12-year-old boy named Miguel who wants to become a musician and turns to the spirit of singer Ernesto de la Cruz (voiced by Bratt) for help.
He's serving the Global Citizen community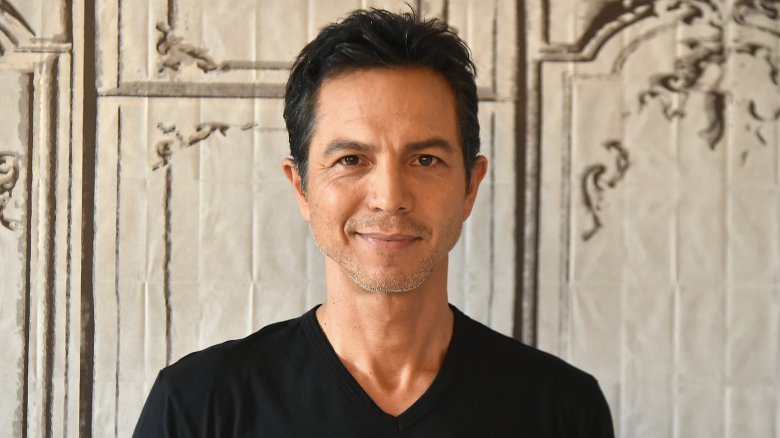 Getty Images
As one of the many celebrities attending the Global Citizen festival in 2016, Bratt was asked to share his wish for a better future by completing the sentence "Together we can..." The actor chose to finish the sentence with, "...stop the violence." 
Speaking with MSNBC's Savannah Sellers, Bratt explained his choice by paraphrasing Dr. Martin Luther King Jr. "You cannot stop hate with hate, you cannot end violence with more violence, you can't get out of the darkness with darkness, only light can do that," Bratt said. "Only love can do that and that's what it's time for all of us to do. Send more love."
Global Citizen is a New York-based organization seeking to enact "social change" and "end extreme poverty by 2030." 
He campaigned against President Trump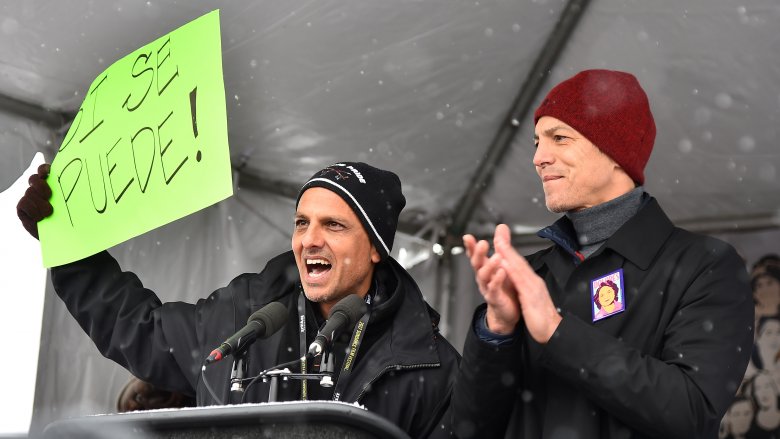 Getty Images
During the 2016 presidential election, celebrities of Latin heritage joined forces to sign an open letter petitioning fellow Latino voters to "stand up to the anti-immigrant fear mongering of the 2016 GOP presidential candidates," including Donald Trump, Marco Rubio, Ted Cruz, and Jeb Bush. Bratt was among the 22 stars who signed the petition, along with George Lopez, Aubrey Plaza, Zoe Saldana, Carlos Santana, and America Ferrera.
He's committed to philanthropy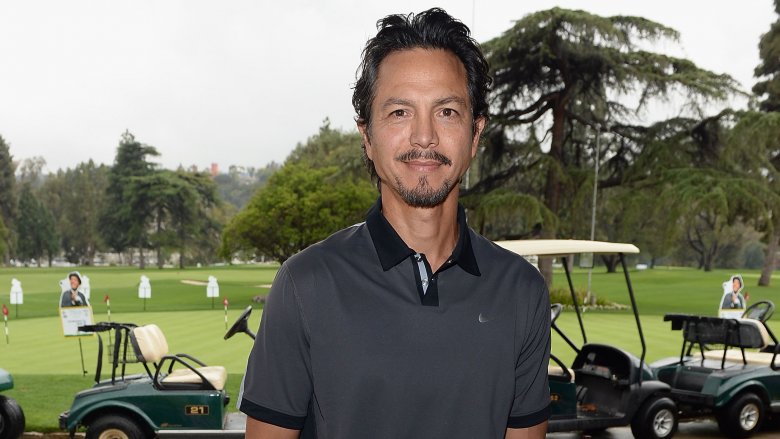 Getty Images
He's supporting his brother's project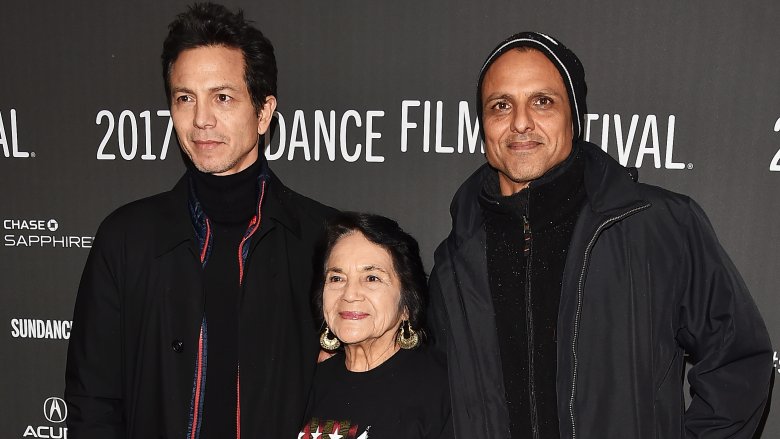 Getty Images
Bratt is throwing his support behind Dolores, a documentary directed by his brother, Peter, which chronicles Dolores Huerta's lifelong fight for social justice. The film was dubbed an official selection of the 2017 Sundance Film Festival Documentary Competition.
In January 2017, Bratt shared a photo with Huerta, Peter, and producer Carlos Santana on Instagram, writing, "Can one ever get too much inspiration? Nah. Fighting the good fight with these 2 legends @doloreshuerta & #CarlosSantana and my #1 homey PB."
April 2017 saw Bratt doing the same at the San Francisco International Film Festival. He took to social media to share a photo of Huerta standing in front of a mural of Santana on 20th and Mission Streets in San Francisco.
He's having a revival on the small screen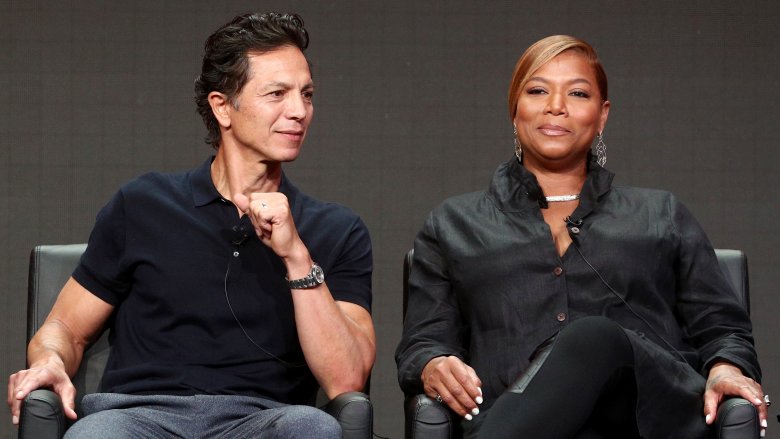 Getty Images
Although you may not hear about Benjamin Bratt the way you did when he was dating Julia Roberts, he's still had the kind of consistent filmography that most actors would dream of having. In the past handful of years alone, he's starred on a number of relatively high-profile television projects, including Private Practice and Modern Family. Of course, in those cases, he joined the shows when they were a little past their primes, which could have impacted the significance of his roles. But, hey: work is work.
In 2017, he found unexpected success when Fox decided to renew the musical drama Star for a second season. Sure, its ratings may not be what Law & Order's were in the '90s. But, again: work is work. And consistent work means he's going to be just fine.