Andrew Garfield Clarifies Controversial 'Gay Man Without The Physical Act' Statement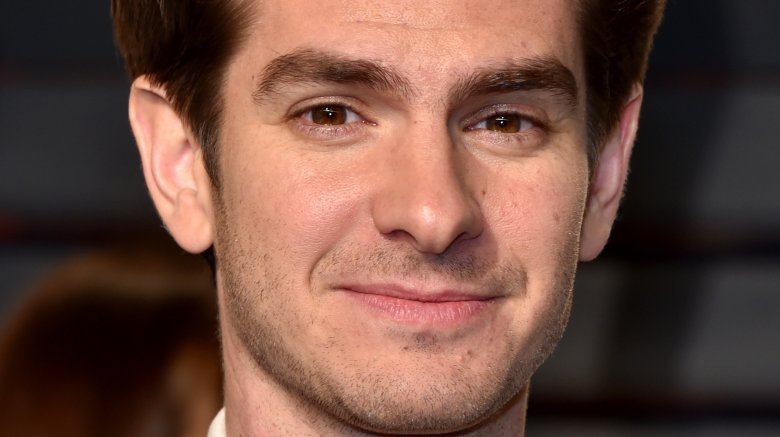 Getty Images
Andrew Garfield has revealed that he never meant to offend the LGBTQ community. 
The actor is currently starring as Prior Walter, a gay man living with AIDS during the 1980s, in the National Theatre's acclaimed production of Tony Kushner's Angels in America in London. 
As Nicki Swift previously reported, Garfield had opened up in early July 2017 about his preparation for the iconic role — namely, binge-watching RuPaul's Drag Race — and infamously stated, "I am a gay man right now just without the physical act — that's all" (via People). 
The admission immediately sparked backlash online, with several social media users claiming the actor had grossly oversimplified the gay experience and stereotyped the LGBTQ community.
However, as Garfield told the BBC's Newsbeat earlier this week, this was not his intention. "That's of course not what I meant at all," the 33-year-old insisted, claiming that his words had been "twisted" and "taken out of context." However, in an attempt to address the controversy head-on and clear up any misunderstanding, he added, "That discussion was about this play and how deeply grateful I am that I get to work on something so profound."
"It's a love letter to the LGBTQ community," the actor continued. "We were talking about, 'How do you prepare for something so important and so big?' and I was basically saying, 'I dive in as fully as I possibly can.'"
As the former Amazing Spider-Man star went on, he noted his particular love and respect for the LGBTQ community. "My only longing is to serve and to keep the world spinning forward for the LGBTQ community in whatever way I'm meant to," he told the publication. 
"It's important to a community that I feel so welcomed by," Garfield concluded. "The intention [in my comments] was to speak to that, speak to my desire to play this part to the best of my ability and to fully immerse myself in a culture that I adore."