Shady Secrets Of The Glee Cast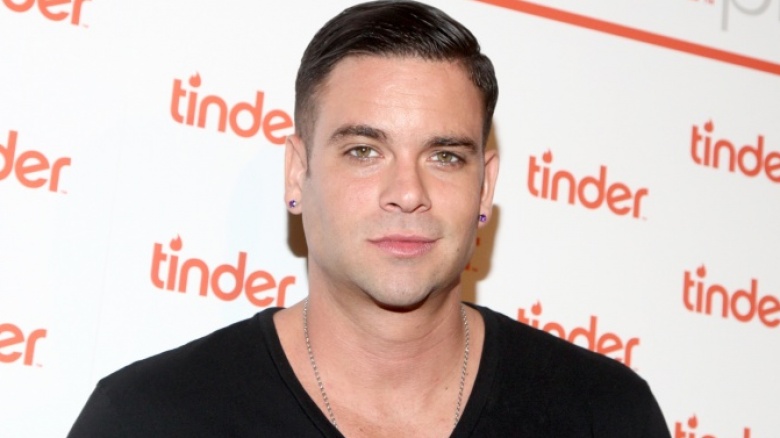 Behind all that passionate singing and smooth dancing, Fox's musical comedy series Glee was rife with drama and controversy. Rumors of screaming matches, cold shoulders and even a revenge tactic involving dog food overshadowed the hit series — and that's the light stuff. Terrible criminal charges and accusations, addiction, backstabbing, and death have forever tarnished the show's squeaky clean image. Keep reading to learn more about the Glee cast members' shadiest secrets.
Rivera allegedly messed up Mark Salling's car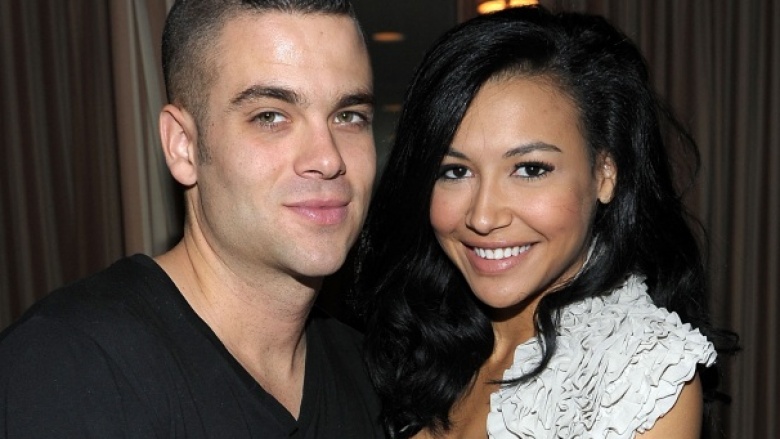 In 2010, Us Weekly reported that Rivera went off on her co-star and casual boyfriend, Mark Salling, after finding out that Salling had supposedly been hooking up with other women. According to the report, Rivera "went crazy when she read about other girls" and proceeded to egg and key his Lexus. A subsequent report even claimed Rivera and her girlfriends put dog food all over his car. "They were laughing hysterically the whole time," an insider told Radar Online.
Salling claimed no such retaliation occurred. "I don't even drive a Lexus. Silly rumors, we're the best of friends," Salling tweeted (via the New York Daily News).
Salling was found dead following harrowing charges
At the end of 2015, a 33-year-old Salling was arrested on suspicion of possessing child pornography. TMZ reported that the LAPD's Internet Crimes Against Children Task Force raided the actor's home on Dec. 29, 2015 and found hundreds of images on his computer, many featuring children "significantly younger than 15 and 16 year olds." 
Ex-girlfriend Rivera said she wasn't surprised, telling Entertainment Tonight, "He always was a very dark soul."
On Jan. 30, 2018, Salling was found hanging from a tree near a baseball field, reported TMZ. According to the tab, "all signs point to suicide." At the time of his death, Salling, 35, was awaiting sentencing after pleading guilty to possession of child pornography. He was expected to receive up to seven years in prison, TMZ reported.
Salling was accused of sexual battery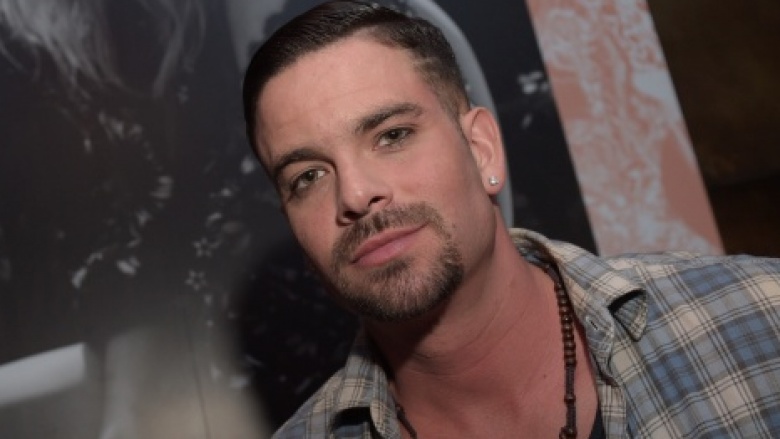 In 2013, TMZ reported that Salling was sued for sexual battery by ex-girlfriend Roxanne Gorzela, who claimed Salling forced her to have sex with him without a condom in 2011. Gorzela also alleged that Salling threw her to the ground, causing her to injure her knees, when she confronted him about possibly contracting an STD. 
The suit was settled in 2015. According to TMZ, Salling only admitted to "negligently causing [Gorzela] to fall and injure herself." She reportedly received $2.7 million in damages, including more than $700,000 for medical bills.
Naya Rivera allegedly feuded with Lea Michele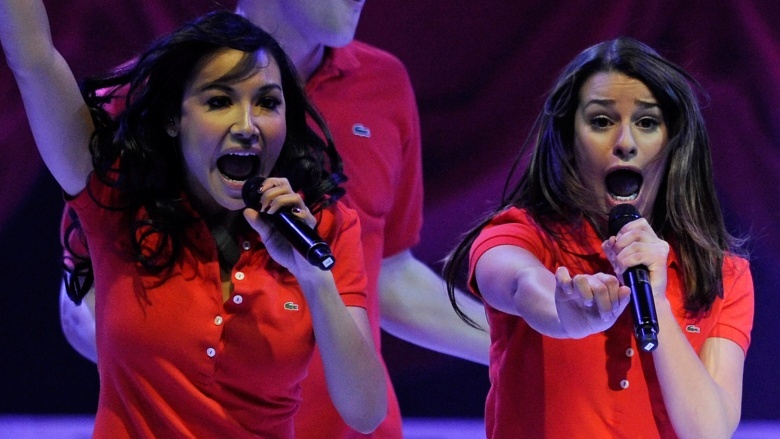 According to multiple outlets — among them TMZ — co-stars Naya Rivera and Lea Michele were at each other's throats while filming in 2014. Sources claimed Rivera lost her cool due to Michele's diva-like behavior on set; Michele's camp denied it. 
Then came rumors that Rivera was fired from the show, which Rivera's camp and the network denied, though her character was mysteriously written out of Glee's Season 5 finale. To this day, nobody quite knows what the heck really happened. Now, if only this kind of juicy drama actually happened on the show.
Dianna Agron mysteriously missed the Cory Monteith tribute episode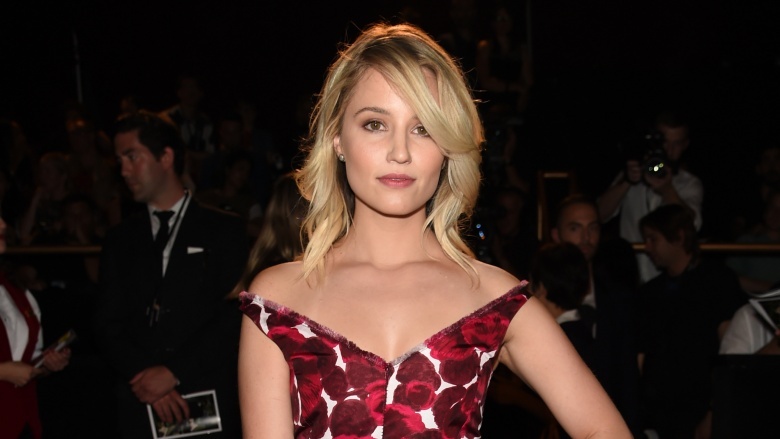 Dianna Agron was noticeably absent from the 2013 episode "The Quarterback," which was dedicated entirely to the late Cory Monteith, who died of a drug overdose that year. Agron's absence was especially odd, considering her character, Quinn, became pregnant by Monteith's character in Season 1. Why was she not in attendance? 
Some sources alleged that creator Ryan Murphy and co-star Michele blocked Agron from appearing in the episode because they didn't like her. When Murphy was asked about Agron's absence, he shrugged it off. "I think she was working," he said. "I don't know." 
Agron vaguely addressed her absence during an interview with The Irish Independent. "I've nothing but love for that show and everybody involved in it," she said. Strange, no?
Michele was hot for teacher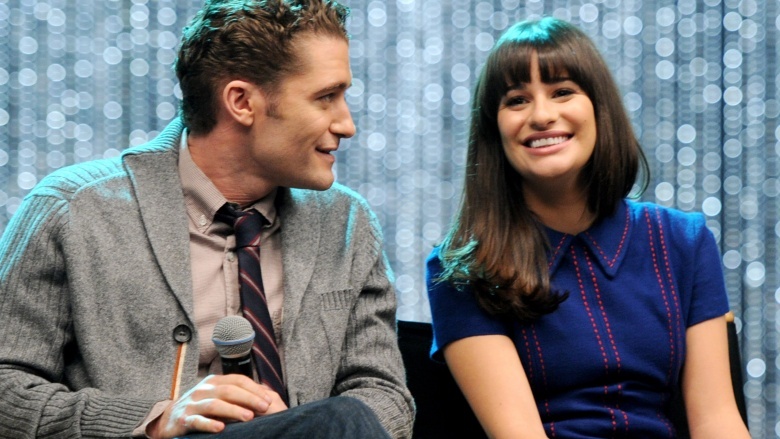 In her 2014 memoir, Brunette Ambition, Michele admitted she once dated Matthew Morrison, the actor who would go on to play her teacher on Glee. 
"I had worked on Broadway with Jenna Ushkowitz and Matthew Morrison before," wrote Michele, who was only 23 years old when Glee premiered. "Matt had been a friend of mine for years, and in fact we'd actually dated back in the day for a Broadway beat." We're not sure how long a "Broadway beat" is, but given the age difference between Michele and Morrison, it's enough to raise some eyebrows.
Michele still gets publicity about Monteith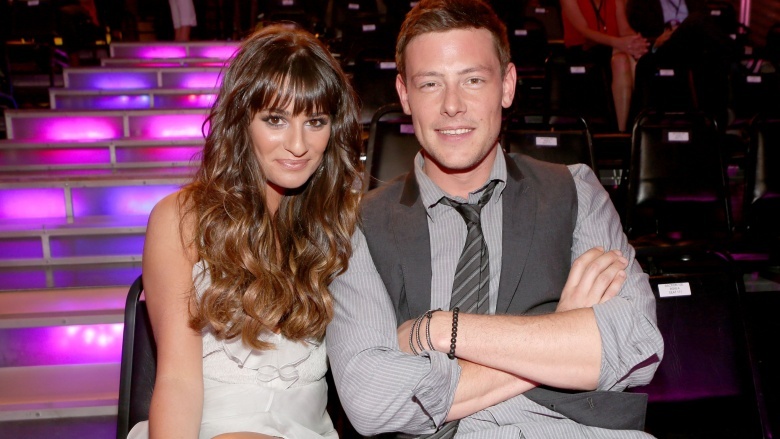 After Monteith died in 2013, Monteith's co-star and on-again, off-again girlfriend, Michele, became a symbol of strength during tragedy. Her tearful speech at the 2013 Teen Choice Awards was memorably touching, but in the years since, some have accused the actress of speaking about Monteith to get publicity. 
Case in point: a January 2016 interview with the Fempire podcast (via E! News), during which Michele claimed Monteith would have loved her new boyfriend, Matthew Paetz. That's all well and fine — but also the last thing that Paetz probably wants to hear right now.
Notable no-shows at Heather Morris' baby shower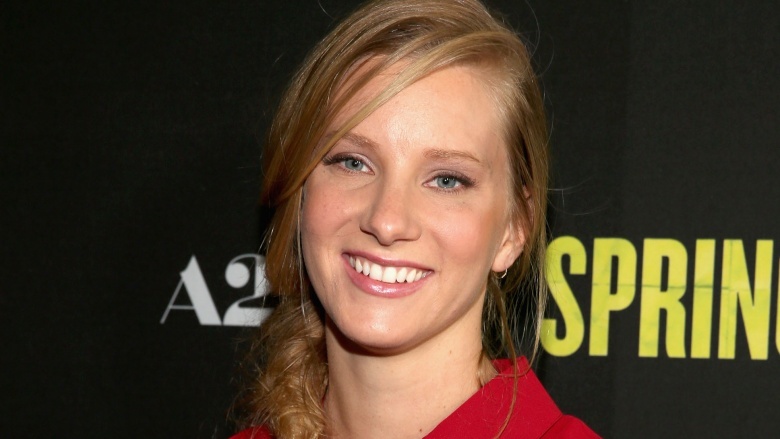 In 2013, the sleuths over at Wetpaint noticed that many of the female actresses on Glee missed co-star Heather Morris' baby shower. Among those who allegedly missed the party: Michele, Agron, and Amber Riley. In fact, Wetpaint surmised that Rivera and Lengies were the only Gleemales who showed up. Why the no-shows? 
Wetpaint claims that some of the actresses were traveling or busy working or all that jazz, but given the high frequency of feuds on and off set, you can't help but wonder if something else went wrong.
Jane Lynch was once addicted to cold medicine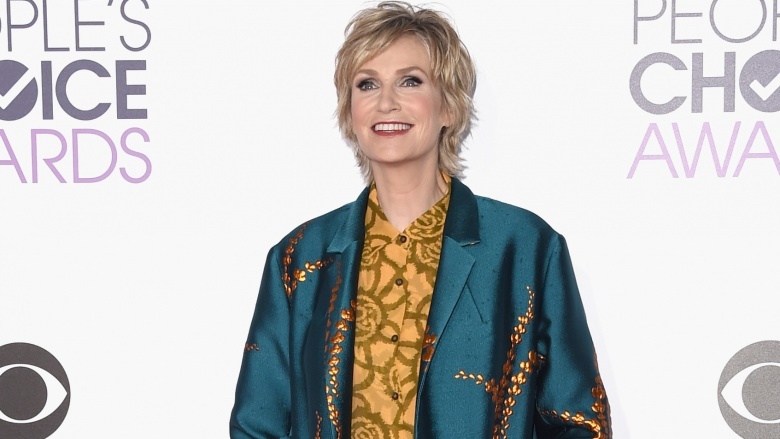 In her 2011 memoir, Happy Accidents, Emmy-winning actress Jane Lynch wrote honestly about her struggle with alcoholism. During her quest to quit drinking, Lynch writes that she eventually became hooked on NyQuill. "Though no longer drinking Miller Lite I was in need of something to soothe me," she writes (via The Huffington Post). "The fact that NyQuil had alcohol in it was not something I acknowledged at all. I still considered myself on the wagon." She finally quit drinking for good in 1991, and attended Alcoholics Anonymous in 1992. She's been sober ever since.