How Sean Penn Escaped From Jail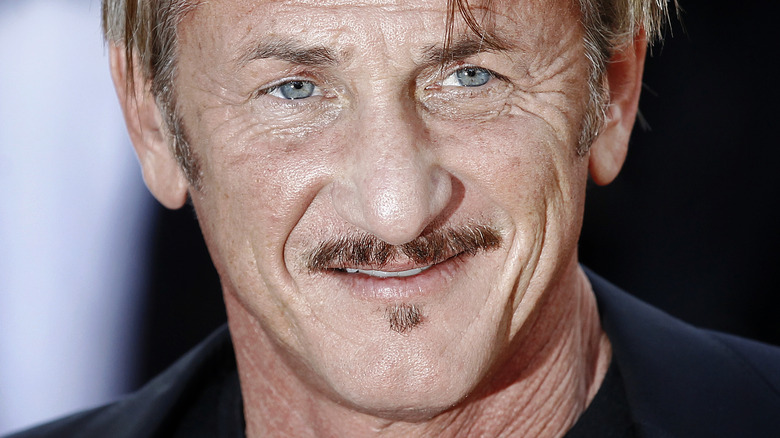 Andrea Raffin/Shutterstock
Sean Penn had previously been known to struggle with his temper, especially when it involved the press. Just as the "Fast Times at Ridgemont High" actor's star began to rise in the '80s, he famously married Madonna which made the pair a target for paparazzi. Penn was arrested in 1985 after he attacked two photographers who approached him and his future wife. "He said, 'No pictures — you take my picture and I'll break your back with this rock,'" photographer Laurence Cottrell recalled at the time, per the Los Angeles Times. This was not an idle threat, as Penn followed through and hit Cottrell with the rock. "I was in tremendous pain," Cottrell said about the attack. "He just kept on and on and on. It wasn't a quick assault."
A year later, in 1986, Penn picked up a battery charge for an altercation at a nightclub. Once again, he took umbrage with a person approaching Madonna. David Wolinski — who was in the musical group Rufus — went to greet the "Material Girl" at the club, and Penn lashed out. He punched Wolinski and followed that up by kicking the musician and hitting him with a chair, per the Los Angeles Times.
Reportedly, the assault put a strain on the famous pair's marriage. "Wolinski was someone she knew, and it really shook her up," a source told People around the same time. That same year, Penn's fiery temper also landed him in prison in a foreign country.
Why Sean Penn was arrested in Macau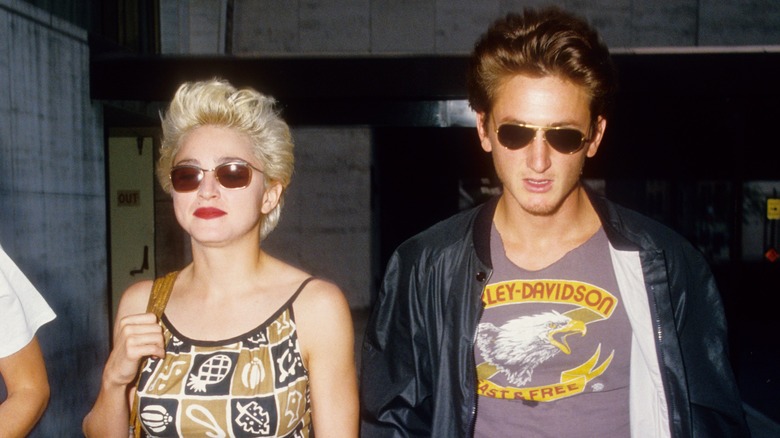 Michael Ochs Archives/Getty Images
In 1986, Sean Penn and Madonna went to Macau together to film "Shanghai Surprise," and that's when Penn got in trouble with the authorities. According to the "Mystic River" star, photographer Leonel Borralho had broken into his hotel room. Penn and his bodyguard decided to make an example of Borralho. "[We] grabbed the guy, ran him through the room to the balcony and hung him over — on the ninth floor," Penn recalled in his biography "Sean Penn: His Life and Times" (via The Sydney Morning Herald). "Five minutes later I'm in jail, on a stone floor next to my friend, and everyone's talking Portuguese," he added.
Penn claimed to then make a daring escape alongside his bodyguard as they noticed the jail cell door was left ajar. "A year later, I got in the mail at my house a pardon from the Portuguese government on a crime of which I was never convicted — no explanation," Penn said in his biography (via Yahoo! Sports). Although, at the time there was a different version of the events reported.
Borralho, who was 61-years-old, claimed he tried to take Penn and Madonna's photo by Macau's Judiciary building, and that is when a scuffle ensued. Authorities took Penn and his bodyguard in for questioning, per AP. Borralho later sued the actor for $1 million, per Time. No mention of a daring prison break was mentioned, but later, Penn spent time behind bars with a famed serial killer.
Sean Penn's interaction with the 'Night Stalker'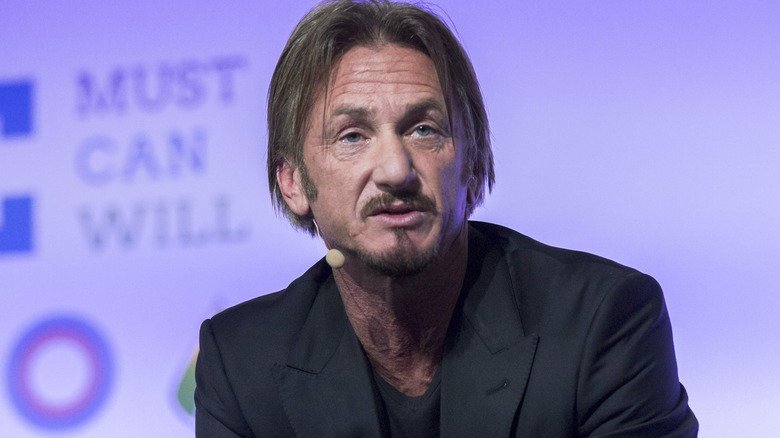 Bloomberg/Getty Images
While working on "Colors" in 1987, Sean Penn once again lost his temper on somebody trying to take his picture. Penn went berserk on a movie extra who snapped his photo and spit at the man while cursing him out. The extra spit back and the star attacked him. "He has to learn that people are going to attempt to goad him into situations where he may react inappropriately," Penn's attorney, Howard L. Weitzman, said at the time, per the Los Angeles Times. Shortly after, the actor was pulled over while driving and failed a field sobriety test. As a result of these incidents, a judge sentenced him to 60 days in jail.
Another notable name was in county jail the same time as Penn. Serial killer Richard Ramirez, who was dubbed the "Night Stalker," by the press, was in a nearby cell. Ramirez was an admirer of Penn's and sent him a note through the guards. "So, I get this thing from him and it says, 'Hey, Sean, stay tough and hit them again — Richard Ramirez, 666,' with a pentagram and a rendition of the devil," the actor recalled in 2015 while speaking at Loyola Marymount University, per The Hollywood Reporter.
Penn was not eager to befriend the notorious killer. He did, however, write Ramirez back. "I feel absolutely no kinship with you. And I hope gas descends upon you before sanity does, you know?" Penn included in his reply note.