Usher Reportedly Paid $1.1 Million To Woman He Infected With Herpes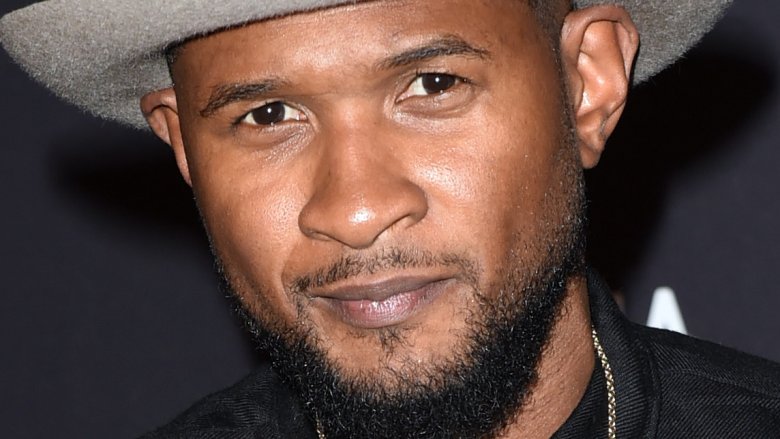 Getty Images
The "O.M.G." singer allegedly knowingly transmitted herpes to a woman and paid her a large chunk of change as part of a settlement deal, Radar Online reports.
According to the gossip site, which reportedly obtained court documents proving their assertion, Usher (real name Usher Raymond IV) had unprotected sex with a celebrity stylist without telling her about his herpes diagnosis. Usher had previously been exposed to the virus in either 2009 or 2010, around the time he filed for divorce from wife Tameka Foster.
Usher, now 38, had allegedly had no signs of the disease except for a "greenish discharge" from his penis. Doctors reportedly classified the singer as an "asymptomatic carrier."
Radar Online reports that Usher once convinced his sexual partner, whose identity has been withheld, that he had an STD test done and that the results had been negative. However, about three weeks after the two had sex, the woman allegedly woke up "feeling very sick" and had a "fever of 100 degrees, chills, headache, and aches and pains" and "lesions and blisters in her vagina." A doctor later confirmed she had herpes.
According to docs obtained by the site, Usher paid the woman $2,754.40 for her medical bills, but that apparently wasn't enough. The woman sued for "consciously and purposefully" hiding his diagnosis while continuing to engage in unprotected sexual activity with her, filing the complaint in Los Angeles court.
As the NY Daily News notes, it's illegal to "knowingly or recklessly" transmit an STD in the state of California.
Usher later settled the suit on Dec. 28, 2012, agreeing to pay the woman $1.1 million.
Usher is currently married to Grace Miguel. So far, neither Usher nor his representatives have commented on his potential STD diagnosis and his possible involvement in giving a woman herpes.