Robert Pattinson Confirms What We Suspected About His Experience Filming The Batman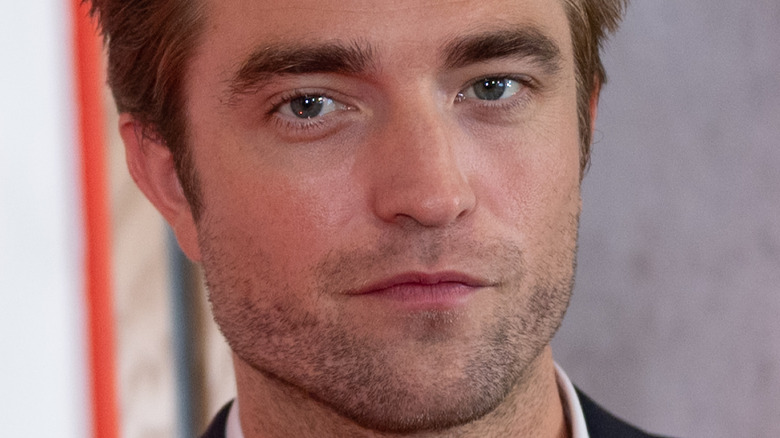 Emma Mcintyre/Getty Images
Ahead of the March 4 release of "The Batman," Robert Pattinson is opening up about what it was like stepping into the role of an astronomically iconic character while exploring new perspectives that branch away from what is expected. The commitment to his craft proved the experience to be fittingly dark. "He's a chameleon," Matt Reeves, director of the upcoming Batman film, told GQ. "Recently, Rob was telling me that he never plays a character with exactly his voice. The voice is one of his ways in."
This unique touch does not go unnoticed by fans, as Cosmopolitan reported with the release of a short teaser on Twitter in October 2021. Comments were loving the new Batman's voice, praising its "perfect" and "beautiful" quality, especially as it is so different from the actor's true English accent. The voice is one of many elements that Pattinson has curated to become his version of the bat. Reeves told Pattinson in their first meeting, "I want to do a '70s noir detective story," and that is exactly what the overall gloomy, mysterious vibe has achieved in the film's marketing thus far.
Now, Pattinson is explaining the level of isolation he went through for the character, especially while filming throughout a pandemic and so much uncertainty. 
Robert Pattinson shares the unique isolation of filming The Batman
Creating a more moody essence for Batman was no easy task. Director Matt Reeves was inspired by Kurt Cobain for his version of the Caped Crusader, per Esquire, and Robert Pattinson's smudged-eyeliner appearance in the official trailer for "The Batman" definitely achieves the look. "DC is the kind of emo comic," Pattinson told GQ with a laugh. "There's a nihilistic side to it. ... So, hopefully, there are a lot of sad people in the world."
The "Twilight" alum detailed his experience in a sad, heavy atmosphere while on set in London: " ... the nature of the shoot was so kind of insular, always shooting at night, just really dark all the time, and I felt very much alone." While being in the bat suit at all times left him confined to the studio, he "barely knew what was going on at all outside." The thought of his solitary hours is disturbing, but Pattinson still conjured a laugh as he explained, "I mean, I was really, really, really dead afterward. I just looked at a photo of myself from April and I looked green."
"The Batman" will feature the return of Riddler, Catwoman, and Penguin. Paul Dano's version of Riddler, in particular, seems to be taking a step closer to dark, serial killer territory than the neon-pop villain vibe Jim Carrey presented in the '90s. The Hollywood Reporter confirmed the film's hefty 175 minute runtime, ensuring plenty of space for the cast to impress audiences with their take on the franchise.