How Janet Jackson Really Feels About Hearing Her Own Music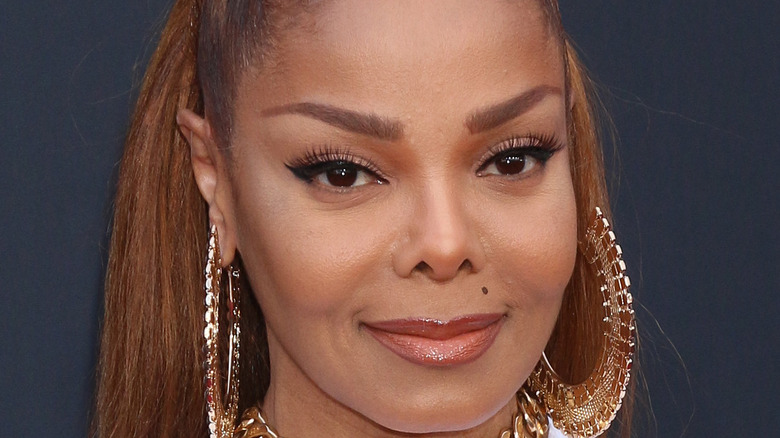 Kathy Hutchins/Shutterstock
Janet Jackson is all anyone wants to talk about these days, especially after she released her two-part documentary, "JANET," on A&E and Lifetime.
During her tell-all doc, Janet detailed some of her previous relationships. To date, the "Miss You Much" hitmaker has been married three times (via Biography). Additionally, even though she didn't walk down the aisle with hit producer Jermaine Dupri, she did spend the majority of the 2000s decade with him. Many had questioned the real reason for their split after the two seemed happily in love with one another. Dupri, who featured in the documentary, admitted the main factor for the former couple parting ways was due to him being unfaithful to the superstar, per The Source. "One of the weird things about dating Janet is that dating Janet attracts other women," he said in the doc, adding, "Girls wanted to talk to me more because I was dating her, which was really weird." Jackson mentioned that behind the scenes, she and Dupri weren't as close as everyone assumed, stating Durpri was "constantly working" and that there were times when she wasn't getting "enough from him emotionally." Another eye-opening moment during "JANET" was the time Janet lost out on a multi-million deal with Coca-Cola due to Michael Jackson's first child molestation allegations in the early 1990s, per TooFab.
Despite being a private star, Janet continues to open up about her life and career. During a recent interview, the five-time Grammy Award winner gave an interesting revelation about her own music.
Janet Jackson gets embaressed hearing her own songs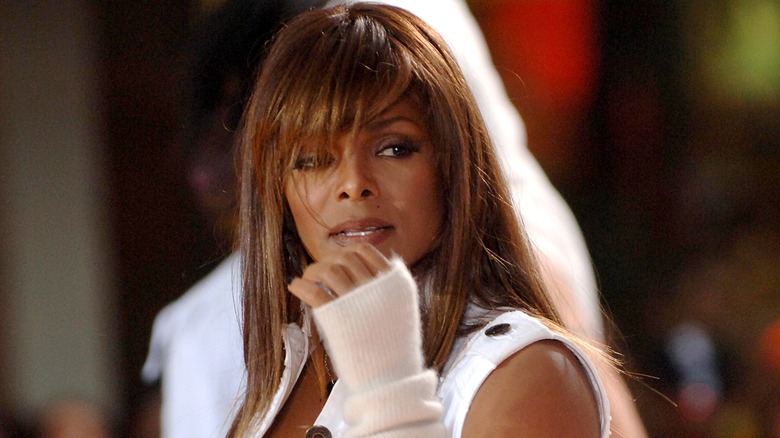 Everett Collection/Shutterstock
With her back catalog of hits, you would think Janet Jackson is used to hearing her songs pretty much everywhere. After all, she was named the "Queen of Radio" by MTV in 2001 after her single "All For You" made radio and chart history for being added to every pop, rhythmic, and urban radio station. However, the singer admitted in a recent interview with Zoe Ball on BBC Radio 2's breakfast show that she feels uncomfortable when one of her own songs comes on (via Yahoo!).
"I get embarrassed," the hitmaker said, adding, "I don't know why, that's just me, I've always gotten embarrassed and I still do when it comes on in a club or when you're in a store and suddenly you hear your music I just get embarrassed."
This isn't the first time Janet has been made to feel red in the face. While making an appearance on "The Tonight Show Starring Jimmy Fallon" in 2020, host Jimmy Fallon bragged about all of Janet's accomplishments throughout her four-decade music career. When asking the superstar if she felt embarrassed about revealing her accolades, she adorably admitted she was.