Are Chris O'Donnell And LL Cool J Friends In Real Life?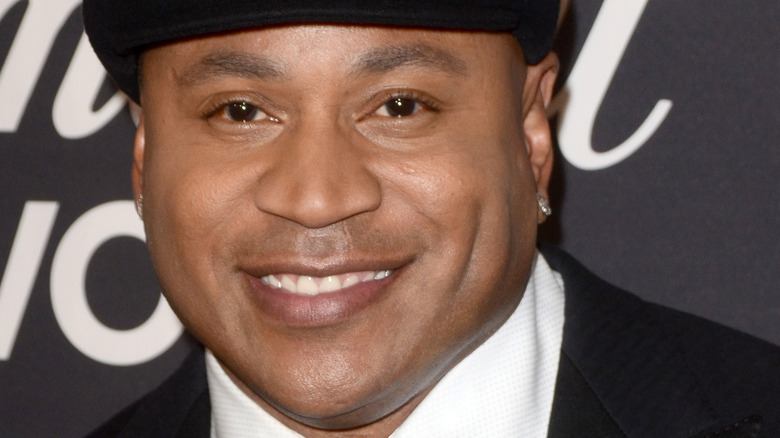 Kathy Hutchins/Shutterstock
Millions tune in to "NCIS: Los Angeles" to watch Special Agent G. Callen (Chris O'Donnell) and Special Agent Sam Hanna (LL Cool J) solve crimes, but the friendship between Callen and Hanna is a huge part of the show's popularity. However, some fans wonder if O'Donnell and LL Cool J are friends in real life. We've done some digging about the friendship between the "NCIS: Los Angeles" stars, so you won't have to. The 51-year-old actor nicknamed "Mr. Squeaky Clean" has more in common with the 54-year-old music legend-turned-actor than you'd think.
The legendary hip-hop artist is a Kennedy Center Honoree, won two Grammy awards, and was inducted into the Rock & Roll Hall of Fame in 2021. He has been happily married for more than 25 years to Simone Smith. Hello! reported the couple shares four grown children. O'Donnell has been married to Caroline Fentress for almost 25 years. Just like LL, O'Donnell has a big family. He and Fentress share five kids: Lily, Christopher Jr., Charlie, Finley, and Maeve.
In a 2011 interview with Daily Actor, O'Donnell said, "We've got different upbringings and come from different cities, but we both have been in this business a long time and have an appreciation for hard work and knowing when we've got to work and when we can have fun." O'Donnell spoke about the friendship more than LL, but the duo's strong bond is easy to see during interviews.
LL Cool J and Chris O'Donnell put family first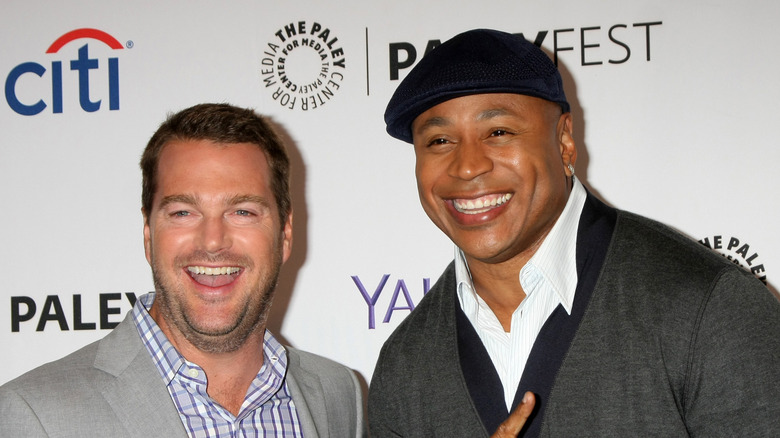 Kathy Hutchins/Shutterstock
One reason "NCIS: Los Angeles" stars became close friends is because they both put family first. Chris O'Donnell and LL Cool J chose to act in a weekly series to be close to home. In a 2010 interview with Redbook, O'Donnell said, "I knew when I got into this business I couldn't have it both ways: I could live the playboy lifestyle, which is not a bad thing to do, or have a traditional family life, which is how I grew up," the dad of five explained. "And that was more important to me." 
LL had a hard childhood, and the rapper's rough start could have led to a tragic life. The former hip-hop star's early years are one reason he puts his family first. In 2010, LL talked to ET about how working on the show with Chris allowed him to prioritize family. "It's nice to be able to finally do something that is as important as my music was," LL said.
In a 2011 interview with Daily Actor, O'Donnell said that both actors' family lives spill into their work. "[We] both have big families and, I don't know, I think we just, we like to give each other a hard time, and there's something about that kind of rubs off on the characters." Both O'Donnell and LL have managed to balance successful careers with happy family life. The superstar musician turned actor has a net worth of $120 million, and O'Donnell's net worth is $25 million.
LL Cool J and Chris O'Donnell are like brothers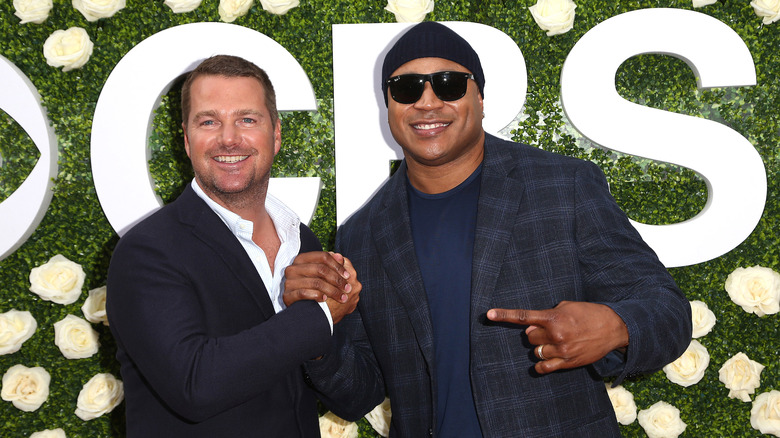 Tommaso Boddi/Getty Images
The "NCIS: Los Angeles" stars bond goes beyond friendship. In an interview with Rachael Ray, Chris O'Donnell said he and LL Cool J are like brothers. The 51-year-old actor said, "It's a brotherly thing where I'm as close with him as anybody I've ever worked with, and he will always be a dear friend." However, O'Donnell admitted that the two have their moments. "But at the same point, we can drive each other crazy," he said. "It's like with your siblings when you're growing up, and you're just pestering each other nonstop, and it almost becomes the goal of the day." Born James Todd Smith, LL places a high value on his friendship with O'Donnell. In a 2010 interview with ET, LL said the two friends have a deep connection in real life. "It's nice to have a guy to lean on for support and look to," he said.
In a 2021 interview with the "NCIS: Los Angeles" stars, it's clear that their friendship is stronger than ever, even after all these years. O'Donnell told ET Canada, "The characters treat each other like brothers, similar to the relationship Todd, LL, and I have." As if fans couldn't love these two more.