Inside Janet Jackson And Madonna's Feud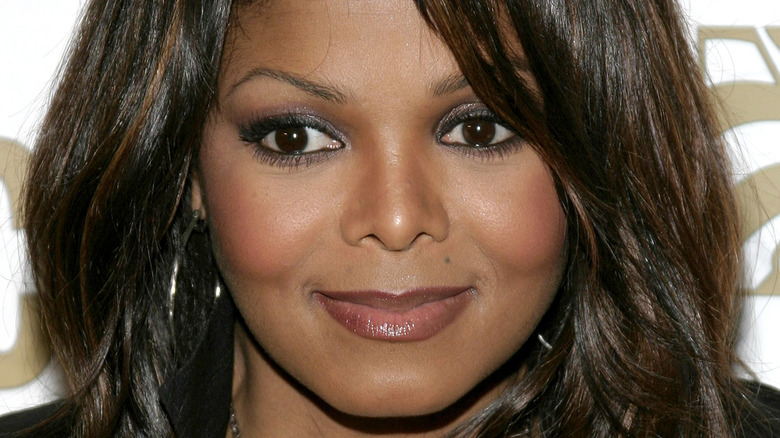 Tinseltown/Shutterstock
Janet Jackson and Madonna are both iconic stars who gave gone on to inspire a whole generation of entertainers that followed in their footsteps. If there is ever a time to honor pop stars from the '80s and '90s, these two always deserve a mention.
Throughout both of their careers, each has been on top of her game, scoring hit after hit. On the Billboard Hot 100, Janet has achieved 27 top 10 hits, 10 of which became chart-toppers. On the same chart, Madonna has had 38 top 10s and 12 No. 1s and holds the record for having the most top 40 entries for a female, according to Guinness World Records. Ever since Jackson's ground-breaking "Rhythm Nation 1814" era, she is the only artist to have seven top 5 hits from one album and became the first female artist to be nominated for producer of the year at the 1990 Grammy Awards, per Billboard. In addition to that, the tour to promote the album remains the highest-grossing debut tour of all time. As for Madonna, her 2008 "Sticky & Sweet Tour" is the highest-grossing tour of all time from a female act.
At the Grammy Awards, Janet has taken home five trophies while Madonna has been awarded seven. The icons are neck and neck when it comes down to their accomplishments, and we're grateful for the phenomenal art they have given fans. With that being said, there appeared to be a bit of rivalry between the two.
Madonna said Janet Jackson's 'diss' was 'quite transparent'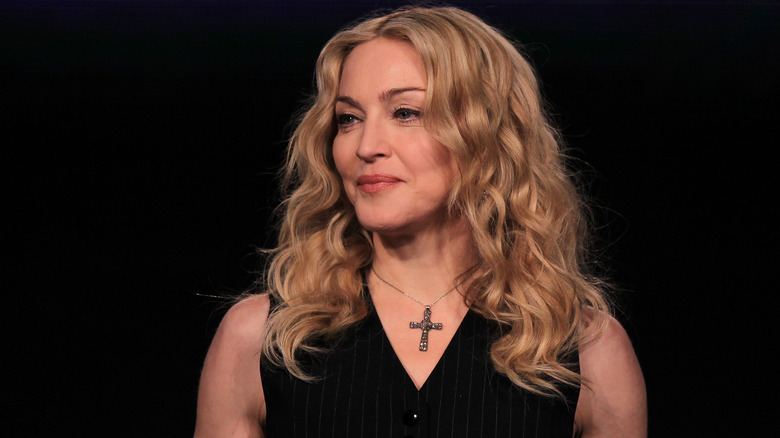 Scott Halleran/Getty Images
According to Jermaine Jackson's book, "You Are Not Alone: Michael: Through a Brother's Eyes Read," Madonna dated Janet Jackson's older brother Michael Jackson in the early 1990s. During a dinner between the two, Madonna allegedly criticized Janet, which resulted in Michael backing away from her. Word clearly got back to his younger sister, and she clearly wasn't impressed. During an interview with Vibe in 1994 (via Global Grind), the singer stated she didn't hate Madonna but if she did, she would have "valid reasons" to.
Being that Jackson and Madonna were the most iconic pop stars releasing music at that time, it was inevitable that their names would be mentioned in each other's interviews. During an interview with Jackson from the early 1990s, she was asked whether she sees herself "going head to head" with Madonna. The "That's the Way Love Goes" hitmaker explained they both make dance music, but insisted that what she does "has class to it."
During a chat with Kurt Loder, Madonna was asked about the diss from Miss Jackson. Madonna stated she'd "never met the woman" and didn't "know anyone she knows," which left her feeling "mystified." The "Like a Virgin" hitmaker appeared clueless as to why she was dragged by her peer. Loder said the whole situation was "bizarre," but Madonna insisted it was more "transparent."
Madonna and Janet Jackson may have squashed their beef since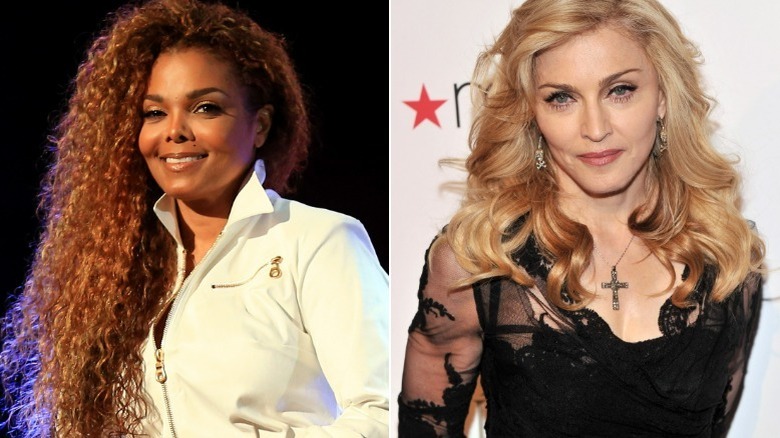 Christopher Polk/bet, Stephen Lovekin/Getty Images
If a picture is worth a thousand words, Madonna and Janet Jackson seemingly squashed their beef eventually, as the legendary pop icons were captured smiling together at an event. After Jackson's infamous 2004 Super Bowl halftime show performance received heavy criticism for its wardrobe malfunction, Madonna came to her defense. During a red carpet interview with CNN at the Grammy Awards, the "Hung Up" chart-topper claimed the response to Jackson's performance was hypocritical and stated there are other important issues the media should be paying attention to.
When it was time for Madonna to perform in her own Super Bowl halftime show in 2012, she seemingly shaded Janet again in another interview, saying, "You don't have to show nipples to be interesting. It doesn't necessarily mean you're cutting edge if you do, right?" However, Janet had nothing but nice things to say about Madonna when talking to Mario Lopez for Extra, stating her opportunity to perform at the sports event is "cool," adding, "It'll be fun, I'm really excited."