Report: Details Of Chester Bennington's Suicide Revealed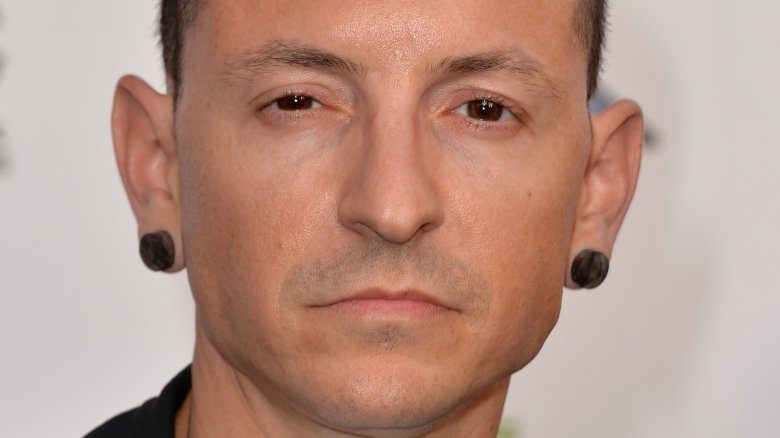 Getty Images
The death of Linkin Park's lead singer eerily mirrored the suicide of his friend Chris Cornell, TMZ reports.
According to the celeb gossip site, Chester Bennington was found hanging from a door between his bedroom and his closet. He reportedly used a belt to commit suicide. Sources told TMZ that there was a "partially empty bottle of alcohol" found at the scene, though no drugs appeared to be present.
TMZ adds that no suicide note has been found at this time.
Similarly, Chris Cornell was found hanging in the doorway connecting his hotel bedroom and bathroom after using an exercise band to commit suicide. Cornell was later found to have multiple prescription drugs in his system at the time of his death.
As Nicki Swift previously reported, Bennington's body was discovered in his Los Angeles home on Thursday, July 20, 2017—what would have been Cornell's 53rd birthday. Bennington was 41 years old.
His sudden death reportedly came as a surprise to even those closest to him, as Bennington had made plans for the future before committing suicide.
While we wait for more news about Bennington's tragic passing, read how celebrities have reacted to his death.