Andy Roddick, Brooklyn Decker Expecting Baby Number Two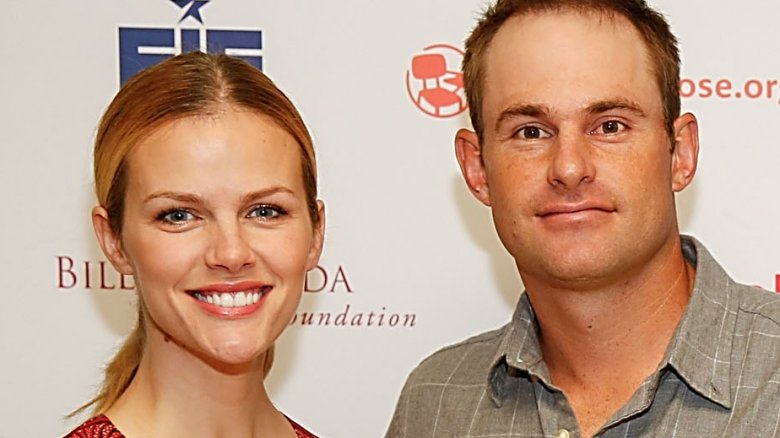 Getty Images
Retired tennis star Andy Roddick and his actress-wife Brooklyn Decker are expecting their second child, a baby girl, People magazine has confirmed.
The U.S. Open champion, 34, revealed the happy news while accepting an award at the International Tennis Hall of Fame Class of 2017 on Saturday, July 22, 2017.
"Brook, I don't know how you juggle it all," Roddick said to his wife, with whom he has a son, Hank. "I see it every day and it still doesn't make any sense to me. You're an unreal artist, businesswoman, mother, wife, sister and friend. You hear a lot of guys who find it very tough to walk away from professional sports. You're the reason why my personal transition into a quasi-normal, everyday life has been gratifying and full."
"Hank will someday realize how lucky he is," he continued. "Our daughter that's coming will also realize she has the best mother on earth. Simply, thank you for being you."
Roddick and Decker, 30, were married in 2009. In March 2017, Decker told People magazine that Roddick has become "like super dad" since they welcomed little Hank in September 2015.
"He's super mellow now that he's not playing," Decker said. "He's at home, just dad-ing big time. It's not surprising, but it's nice to see."
Congrats!