The Iconic Sitcom Role That Nearly Went To Ray Liotta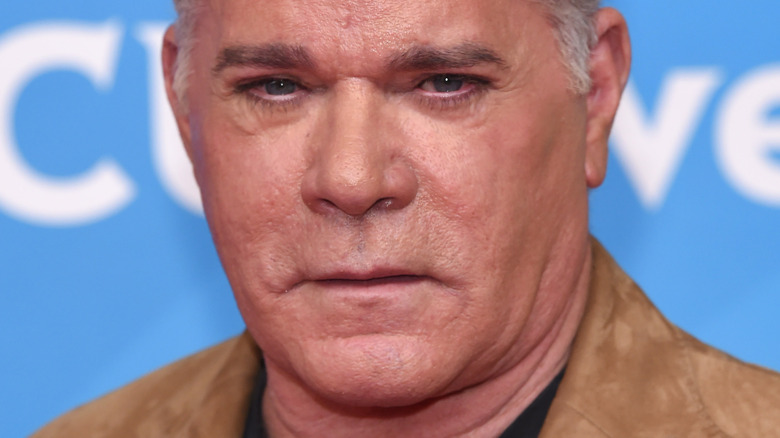 DFree/Shutterstock
Ray Liotta has blazed his own trail through Hollywood over the past four decades and counting. Beginning his on-screen career in 1978, Liotta made a name for himself in portraying cerebral characters — including Ray Sinclair in 1986's "Something Wild" and Paul Krendler in 2001's "Hannibal." It was the 1990 flick, "Goodfellas," however, that skyrocketed Liotta to success.
Portraying late mobster Henry Hill, Liotta became an overnight sensation despite it only being his "fourth movie," per NY Daily News. In working on the Martin Scorsese-directed flick, Liotta told the outlet, "I really liked the script. I remember reading it well over a year before we started doing it, and I just saw it was a really good part, and that Marty was going to direct it, and it would be nice to be a part of something like that."
And although his role is remembered over three decades later, it didn't come without struggle. Liotta recalled his mother dying during filming — telling Today, "My mom was sick with cancer during the filming of 'Goodfellas,' and she passed away in the middle of it. ... It put things in perspective in a really deep way." Thankfully, "I was there when she passed, literally in my arms." Eventually, life would come full circle with parenthood swinging by Ray Liotta's way — welcoming daughter Carson in 1998. Interestingly enough, parenthood almost even came in the form of an iconic TV show for Ray Liotta, too.
Ray Liotta was sought to play Frank Reynolds in It's Always Sunny in Philadelphia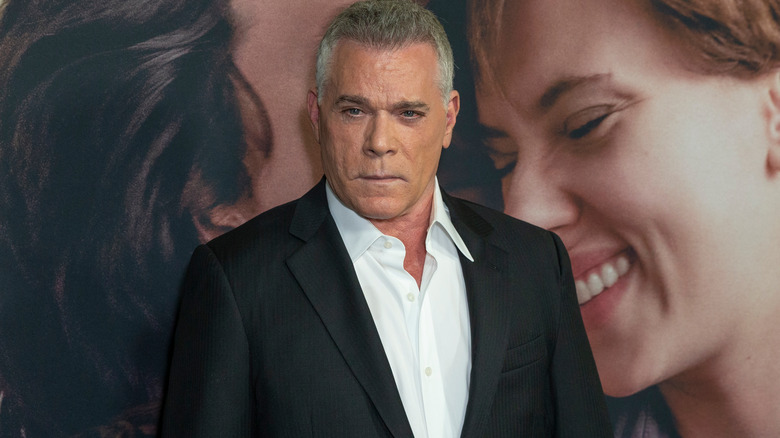 lev radin/Shutterstock
Can you imagine a world where the wisecracking Danny DeVito wasn't cast as "It's Always Sunny in Philadelphia's" Frank Reynolds? Well, that was almost the case in 2006. In a December 2021 episode of "The Always Sunny Podcast," stars Rob McElhenney, Charlie Day, and Glenn Howerton reflected on the names they initially thought of when brainstorming ideas for the character of Dennis and Dee's dad. Among those names was DeVito's fellow New Jersey resident, Ray Liotta.
After Season 1's poor performance (the lowest-ranked of all 15 seasons, per Rotten Tomatoes), FX gave the trio what Day described as "an ultimatum" — bring a well-known star on board or essentially face cancellation. "We were skeptical about bringing on a new cast member, but at that point, we were already talking about meeting some of the [character's] parents on the show, so it kind of did go hand-in-hand," said Howerton, who plays Dennis on the show. "It's just the idea of making that person a regular cast member felt a little like, 'Wait, that's going to f**k with the dynamic too much.'"
Howerton then asked McElhenney and Day if they remember the names they planned to fill the shoes of Frank. "I remember at one point, we were talking about Ray Liotta," Howerton then said, to which McElhenney concurred. "We got very serious about [him]," he continued. The Gang all agreed that Liotta is "great" and "the best."
Ray Liotta would work with Charlie Day over a decade later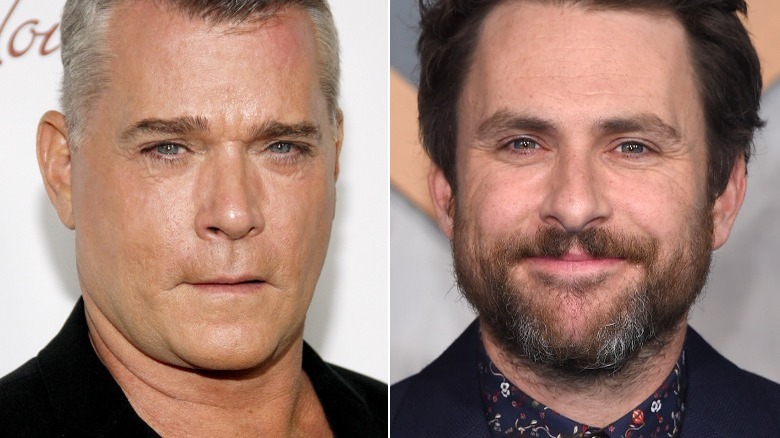 Tinseltown & DFree/Shutterstock
Despite not nabbing the role of Frank Reynolds in "It's Always Sunny in Philadelphia," Ray Liotta would still get to work with one of the show's lead actors over a decade later. In 2018, it was revealed that Liotta was cast in "El Tonto," which serves as Charlie Day's directorial debut. With Liotta, the film boasts a stacked cast featuring Ken Jeong, Kate Beckinsale, Jason Sudeikis, Dean Norris, and many more.
Though the comedy film was announced and entered production in 2018, very little information has been revealed since. With an ensemble cast and an ongoing pandemic, the film's slow development certainly makes sense. Interestingly, in the same episode of "The Always Sunny Podcast" where The Gang discusses Liotta as Reynolds, Day revealed he "just worked with Ray Liotta" — possibly indicating "El Tonto's" progress as of December 2021.
And while Liotta is known for more serious and dramatic roles, the upcoming comedy isn't too far off from the star's ambitious acting ventures. In 2002, Liotta assumed the voice role of Tommy Vercetti in "Grand Theft Auto: Vice City." The game, which would go on to sell nearly 20 million copies, took the actor by surprise. "It was actually a lot of fun," Liotta told IGN that same year. "There's great people on this one and I did my homework with it. I know it's a pretty intense game."