O.J. Simpson Receives Extra Protection In Prison Following Parole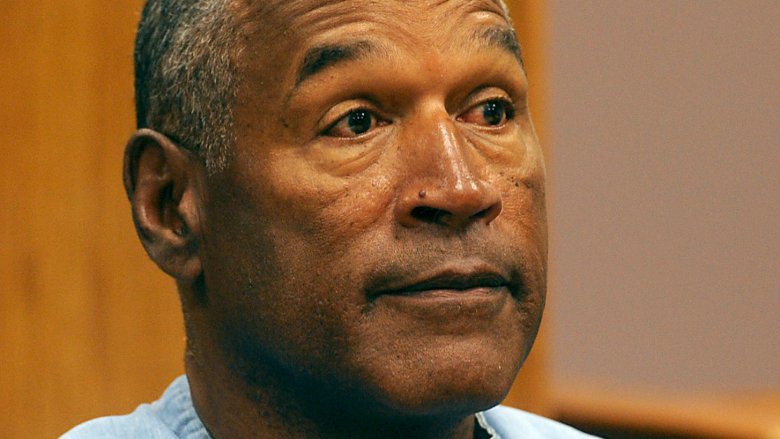 Getty Images
Sounds like O.J. Simpson is getting some special treatment behind bars.
TMZ reports that the former NFL star—and murder suspect—has been moved to confined housing in Lovelock Correctional Center, a big move from his previous spot in general population. This comes days after Simpson was granted parole during a hearing on Thursday, July 20, 2017, as Nicki Swift previously reported.
According to the celeb gossip site, other prisoners who have "nothing left to lose" may be looking to hurt Simpson before his release date in an effort to boost their own tough reputations. While Simpson reportedly didn't ask for the extra protection, a prison rep told TMZ, "It's in the best interest of O.J. and the prison to make sure that he's safe and comes out in one piece."
Nevada Department of Corrections spokesperson Brooke Keast added (via Fox 8), "We just don't want anyone trying to make a name for themselves. We've been able to protect him for nine years."
Simpson is currently rounding out his sentence for armed robbery and assault with a weapon. He could be released from prison as early as October 2017.