The Real Reason Gene Hackman Retired From Acting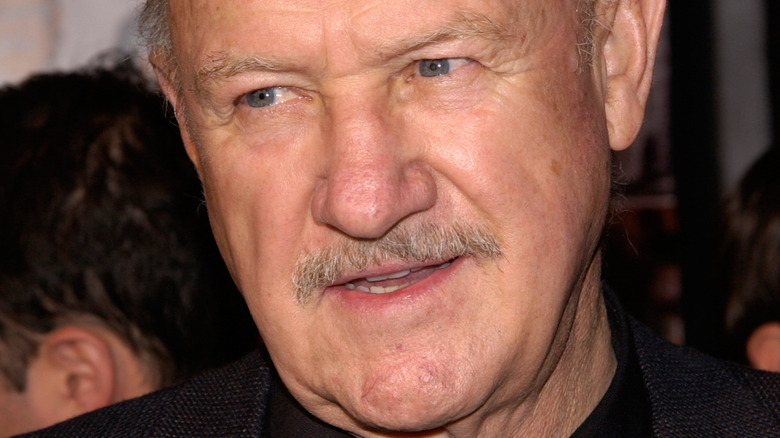 Featureflash Photo Agency/Shutterstock
We may receive a commission on purchases made from links.
Gene Hackman blessed us with glowing performances in more than 80 films throughout his 50-plus years in cinema. Yet, many of his peers doubted Hackman would go on to become one of Hollywood's most successful actors, with Entertainment Weekly's Chris Nashawaty suggesting he may be the greatest actor in all of film history. When the young Marine returned from service in the mid-'50s, he joined the Pasadena Playhouse, where he befriended the similarly struggling Dustin Hoffman, according to GQ. The pair failed to impress their fellow classmates, who voted Hackman and Hoffman the "least likely to succeed" among the aspiring actors. Those fellow students were in for a huge reality check, now, weren't they?
After being on top of the game for the better part of the 20th century, Hackman informally retired after starring alongside Ray Romano in the 2004 political comedy "Welcome to Mooseport." Aside from lending his voice as the narrator of a couple of TV documentaries, Hackman has filled his days with hobbies and writing, he told Reuters in 2008. "I haven't held a press conference to announce retirement, but yes, I'm not going to act any longer," he admitted. "I've been told not to say that over the last few years, in case some real wonderful part comes up, but I really don't want to do it any longer."
Hackman proved he wasn't bluffing and largely retreated to his New Mexico home. But there was also another, more serious reason that led to his retirement.
Gene Hackman had to slow down due to his health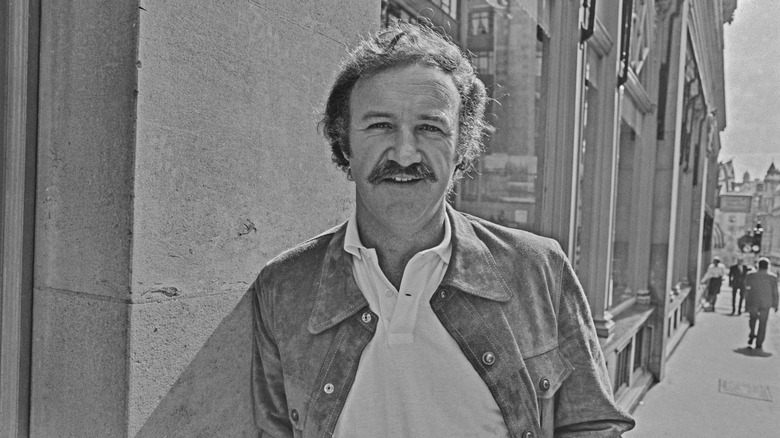 M. Mccarthy/Getty Images
When Gene Hackman stopped accepting new parts in the early-2000s, he was in his mid-70s and starting to feel the weight of a highly taxing career. But it took a doctor's visit to show him just how much. "The straw that broke the camel's back was actually a stress test that I took in New York," Hackman told Empire in January 2020. "The doctor advised me that my heart wasn't in the kind of shape that I should be putting it under any stress." And acting is anything but an aging heart's friend. 
The creative work that goes into bringing a character to life is amazing, Hackman detailed, but that's just one part of the job. "You jump from that to a luncheon meeting with an agent and a producer on another film, or something that's gone on on the film that you're doing. It's kind of a frying pan," Hackman revealed. "It was jarring and at my age and with my health, I decided I didn't want to do that any longer."
Hackman doesn't appear to regret his decision. Now in his 90s, his heart proves to be going strong, as his bicycling around Santa Fe shows, according to Bicycling.com. In 2018, he purchased an electronic bike to continue to enjoy the activity. "Some of the hills in the Santa Fe bike path network are getting to be a little too much for him," a local bike shop owner said.
Gene Hackman continues to express his creative prowess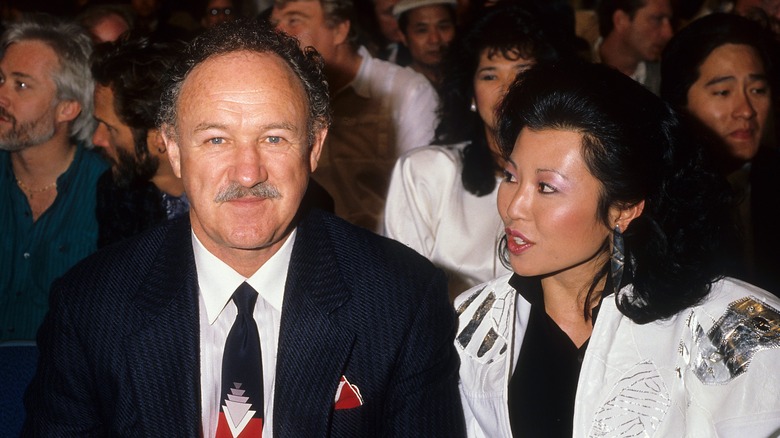 Donaldson Collection/Getty Images
Gene Hackman may have retired from acting, but that doesn't mean he has given up all creative endeavors. Even before he stopped taking on new film projects, the "French Connection" Oscar winner had shown aptitude for writing. In the late 1990s, Hackman joined forces with undersea archeologist Daniel Lenihan to put together an adventure novel set in the 19th century, according to Publishers Weekly. The book has a global rating of 3.9 out of 5 stars on Goodreads and 4.5 out of 5 on Audible, which is not bad at all. Hackman and Lenihan have teamed up twice again to publish the 2004 historical novel "Justice for None," which was followed by "Escape from Andersonville" in 2008.
Hackman has since gone solo, penning the 2011 love and revenge Western "Payback at Morning Peak" and the 2013 crime thriller "Pursuit." The Boulder City Review recommends all five of Hackman's books, showing the legendary actor still has enough creative prowess to outshine the rest of us mere mortals. After retiring, Hackman used the peace and quiet he cultivated in Santa Fe with his wife Betsy Arakawa to focus on his writing. 
Aside from his children with first wife Faye Maltese, Hackman enjoys living like a recluse. Writing, he feels, gives him a similar high as acting, without the added stresses. "I like the loneliness of it, actually. It's similar in some ways to acting, but it's more private," he told Reuters in 2008.