Why People Don't Like Working With James Spader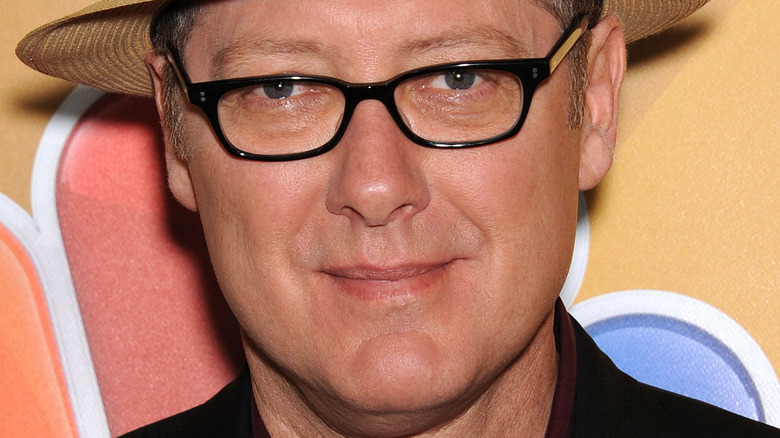 DFree/Shutterstock
In 2014, Rolling Stone called James Spader "the strangest man on TV" and "the most intense guy in any room" — and for good reason. As the outlet noted, no acting opportunity "can never, ever, ever get weird enough" for him. "The Blacklist" star has built himself a notable and gloriously bizarre career in Hollywood, from starring as a famous criminal mastermind and spy for nine seasons on NBC, to working on popular television shows, like "The Office" and "Boston Legal." Additionally, Spader's recognized for seamlessly playing characters that are villains or antagonists, notably winning three Emmys for "Outstanding Leading Actor in a Drama Series" in 2004, 2005, and 2007 for his performance as Raymond Reddington on "The Blacklist." 
But from working in the entertainment business as an A-list, critically acclaimed actor for more than three decades, it's been reported that Spader isn't the easiest person to work with. In fact, he's known to build odd and interesting relationships with his co-stars who often deem him as "difficult" to work alongside.
Why James Spader has been noted as 'difficult' to work with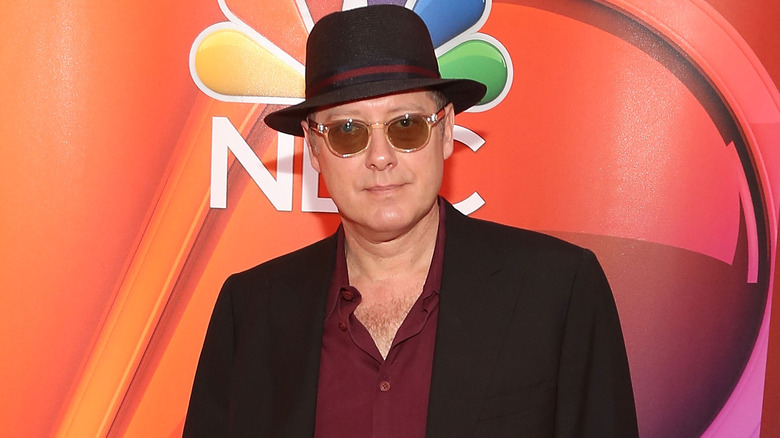 Taylor Hill/Getty Images
Actor and producer James Spader is known for playing quirky, oddball characters that have villainous tendencies since starring in his first major film, "Endless Love," in 1981, according to IMDb. He's also built a difficult reputation among those he has worked with throughout his career. One recent example includes when he made NBC's "The Blacklist" writers rework the shows script and shooting schedule for the twelfth episode in the series' first season, according to Rolling Stone. Spader, who starred as the criminal mastermind Raymond Reddington since 2013, insisted his character would spend days hiding out in a synagogue, so that's exactly what had to be worked into the plot. His request inconveniently caused schedule changes for everyone, including network executives.
Another fetish that turned off his cast mates was when his "Boston Legal" co-star William Shatner told Rolling Stone that Spader has a problem with watching people eat while on-set, so he had to "avoid walking by and watching people licking their fingers or spreading butter on a bagel." He also explained a scene where Spader cut him off, saying, "He stepped in, and just as I was about to speak, he stopped the take. The entrance rang false to him." As their relationship went on, Shatner started playing games with his co-star, who would "react with horror" when he'd occasionally smear Vaseline on his prop glass. And his diva-like reputation doesn't stop there.
James Spader's 'complicated' relationship with his Secretary co-star Maggie Gyllenhaal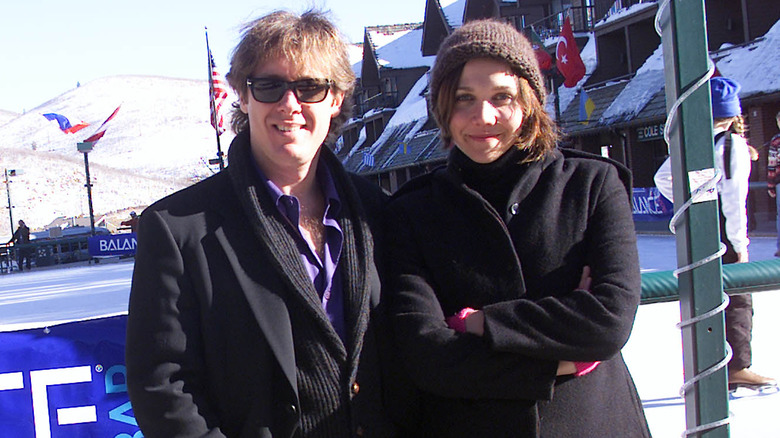 Evan Agostini/Getty Images
In 2002, James Spader co-starred in the romantic drama-comedy film "Secretary" alongside actor Maggie Gyllenhaal, who described her relationship with Spader as "complicated," according to the Independent. She explained that the pair had a connection, but "other times, he would not give me the time of day and it was really devastating." Additionally, during an interview the two did while promoting "Secretary," Gyllenhaal claimed Spader hurt her feelings by saying the only person he was interested in on the movie's set was Lee Holloway, the fictional character she portrayed. "I felt sort of dismissed by that. But then I said to myself, well, that was me. In his mind, in some ways, there's no distinction." She also opened up about sharing a trailer with Spader that was only separated by a flimsy wall while on-set, adding that when he needed to talk to her, Spader would always send a production assistant to speak on his behalf, even though their dressing rooms were just "two steps" away. 
Spader has defended his demanding and odd personality known to enhance his work, explaining that his "certain routine" that co-stars find interesting is because he has "very, very strong obsessive-compulsive issues," cites the Rolling Stone. He told the publication he's "not very easygoing" because of it and is constantly manifesting attention to detail.