The Truth About Todd Bridges And Gary Coleman's On-Set Feud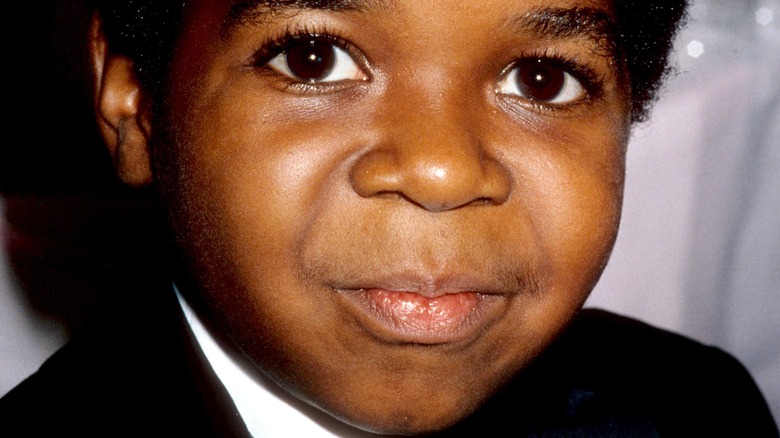 Michael Ochs Archives/Getty Images
"Diff'rent Strokes" was one of the biggest sitcoms of the 1970s and '80s. Starring Gary Coleman and Todd Bridges as Arnold and Willis Jackson, two orphaned young Black boys from Harlem who were adopted into a wealthy white family, the series aired on NBC from 1978 to 1985, before finishing out its eighth and final season on ABC, per Deadline.
While television veterans Conrad Bain and a pre-"Facts of Life" Charlotte Rae also starred on the show, the main focus was on Coleman and Bridges' characters as they adjusted to their new lives in a Park Avenue penthouse. The TV brothers always had each other's backs, but it didn't take long for Coleman to become the breakout star of the series. His character Arnold's catchphrase, "What 'chu talkin' bout, Willis?" earned itself a permanent spot in pop culture history.
At the height of his fame on the show, Coleman earned $100,000 per episode, making him a child millionaire, according to Celebrity Net Worth. But by that time, his friendship with his co-star Bridges was over.
Todd Bridges and Gary Coleman had a friendship-ending feud
Nbc Television/Getty Images
Todd Bridges got along well with his onscreen brother Gary Coleman –- at first. By the third season of the show, the dynamic changed as Coleman's fame soared. Bridges wrote about the change in his 2010 memoir, "Killing Willis: From Diff'rent Strokes to the Mean Streets to the Life I Always Wanted."
In his tell-all, Bridges revealed that Coleman's father, Willie, began touting his son as the "star" of "Diff'rent Strokes" and isolated him from the rest of the cast. This, in turn, gave the 4-foot-8-inch Coleman a big head, and he became insufferable to work with. After Bridges finally approached Coleman to tell him to knock off the superior attitude, the child star told him to "shut up." The confrontation turned physical after Bridges told Coleman he was not to speak to him like that. "He didn't have a comeback for that, so he slapped me," Bridges wrote in his memoir. "My cheek stung where he had hit me. I slapped him back."
Bridges, who was three years older than his co-star, claimed that he then walked off the set to keep himself from really hurting Coleman. But there were repercussions, and Coleman's dad allegedly tried to have Bridges fired from "Diff'rent Strokes." Because the show about two brothers would never work without him, Bridges was instead written out of four episodes as punishment, he claimed. The child actors only spoke on camera after that and didn't make up until a decade later –- after Coleman was no longer under the watch of his controlling parents.
Todd Bridges said Gary Coleman's parents were to blame for his behavior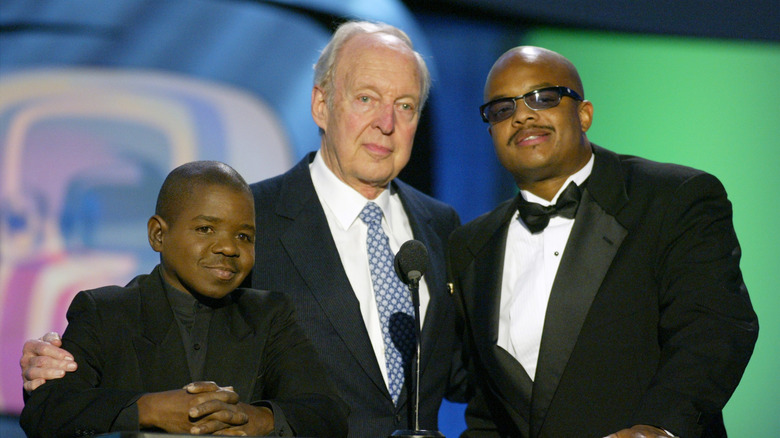 Kevin Winter/Getty Images
In the years since "Diff'rent Strokes" wrapped, Todd Bridges has been vocal about what he believes happened to his TV brother. In 2010, the year Gary Coleman died, Bridges told Radar Online that Coleman's parents, Willie and Sue, were to blame for his co-star's obnoxious behavior. "They destroyed a person, they did not give a child a fair shake in life to really be a good kid," Bridges said of Coleman. He also claimed that Coleman's parents forced him to work even as he recovered from two kidney transplants and dialysis. As an adult, Coleman was estranged from his parents for 23 years, and sued them in 1989 for allegedly misusing the multi-million dollar fortune he made as a child star.
Coleman died at age 42 on May 28, 2010 of a brain hemorrhage after a fall at his home, according to The New York Times. "I am deeply saddened by Gary's death. May God give him peace," Bridges told Access in a statement at the time.
Bridges later told Radar Online he was grateful that he had been able to reconnect with his co-star before Gary Coleman's untimely death. "I'm just so happy that our relationship grew stronger," he told the outlet. "It made me feel good that we were able to talk again."