Who Is Josh Brolin's Famous Stepmother?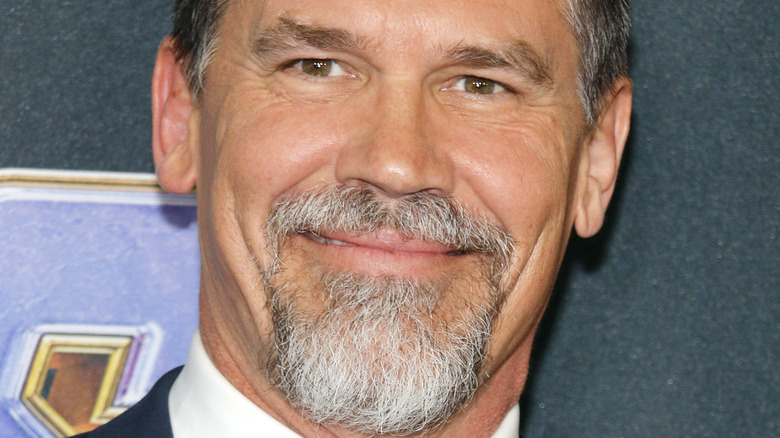 Tinseltown/Shutterstock
There is no shortage of celebrity children in Hollywood. Some follow in their parents' footsteps at an early age, whereas others would rather distance themselves and rely on their talent to make a name for themselves. Josh Brolin falls into the former category, having made his film debut in "The Goonies" at the age of 17 in 1985, according to Biography. Josh's interest in acting came from his dad, James Brolin, who is a famous actor himself.
Having a famous father means that Josh is able to receive unlimited advice on how to navigate the trappings of Hollywood. James knew this and gave his son acting advice early on in his career. "I told him one thing a long time ago — he's his own man, he has his own ideas — but I told him one great thing," he told Access in 2019. "Don't be a leading man, ever. Be a character actor and you'll work forever."
Well, it seems like the advice worked, as Josh has starred in numerous blockbusters throughout the years, including Marvel's "Avengers" franchise and "Dune," per IMDb. But when he's not filming, he's a filial son who prefers to spend time with his family, including his ultra-famous stepmother, Barbra Streisand.
Josh Brolin is extremely close to Barbra Streisand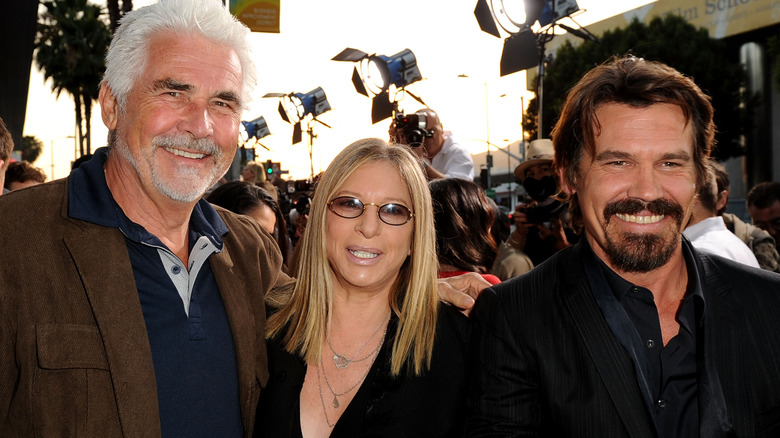 Kevin Winter/Getty Images
Josh Brolin became Barbra Streisand's stepson when the singer married his dad James Brolin in 1998, per Biography. It was Streisand's second marriage and she, along with her son, Jason Gould, became part of James' blended family. While the legendary singer has a close relationship to all of her stepchildren, she is especially close to Josh, as well as his wife and children.
Per USA Today, Streisand and Josh are so close that they practically live next to each other. In fact, their proximity proved to be a problem when Josh broke quarantine rules to see his stepmother during the height of coronavirus lockdowns in April 2020. On social media, the actor had photographed himself while wearing a mask as his family, including his wife Kathryn Boyd and their then-1-year-old daughter, assembled on an outdoor patio outside his stepmother's house, which prompted backlash from fans. Josh subsequently apologized for not following social-distancing guidelines.
"My father lives next door to us, and we had a plan to go see them and not be near them. And that plan was broken, and that's our responsibility," he said on a video posted to his Instagram. He added his visit "was irresponsible" and it was hard to own up to his mistakes. "It's hard to be honest and say, 'Maybe I screwed up.'" he added, before urging others to take care of each other. Despite the hard lesson, Josh only had good intentions and wanted to make Streisand and his dad happy.
Josh Brolin says Barbra Streisand loves being a grandmother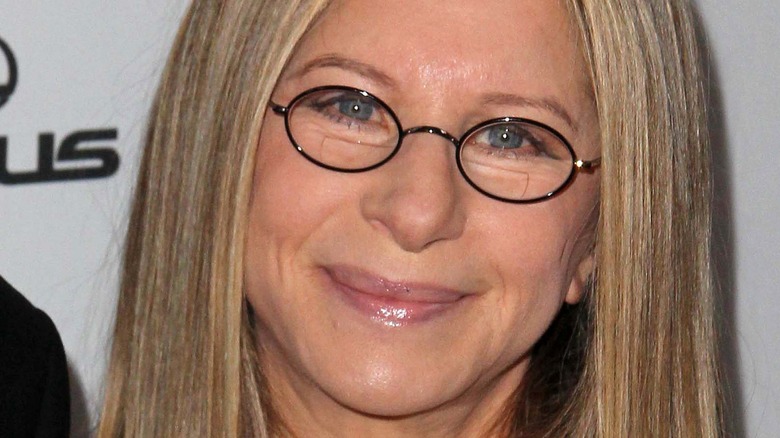 S Bukley/Shutterstock
It's hard to fault Josh Brolin for wanting to keep his stepmother Barbra Streisand and father James Brolin in the loop about his daughter Westlyn because of how much Streisand loves to be a grandmother. Prior to Westlyn's birth, Josh joked that Streisand was more nervous than him.
"She is one of those ... it's annoying but in a really great way, [with] emails every day and like, 'Hey, I thought of this name, what do you think of that? ... When can I come over and feel the baby?'" Josh joked on SiriusXM's "EW Radio Spotlight" in 2018. "She is really into it and I love that she is into it. I mean, it's like very typical Jewish grandmother who is saturated by this event. It's awesome."
Considering how much Streisand enjoys her role as a grandmother, she's likely thrilled that Josh and Kathryn Boyd welcomed their second baby girl, Chapel Grace, on Christmas in 2020, according to People. There's probably no shortage of grandma duties for the singer to tackle now.