The Changing Looks Of Taylor Swift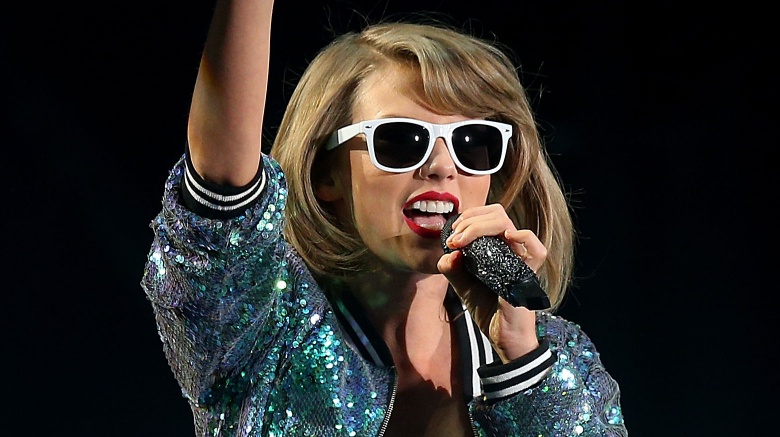 Getty Images
Taylor Swift is one of the style icons of her generation. With her model-like height, long legs, thin frame, and gorgeous crop of thick, blonde hair, Swift is genetically blessed. Since bursting onto the scene back in 2006—it's hard to believe it's been almost 10 years—Swift has made a splash with her personal style. When we first met her, she was a true country gal, with her defined curls, her frosty makeup, and her dresses-with-cowgirl-boots ensembles. Her physical looks have changed a bit but on the surface level, with Swift largely ditching the voluminous curls in favor of a sleek, stick-straight blowout and opting for a majorly glamorous tomato red lip most of the time. While there has been some speculation about a boob job, that's anyone's guess. It's her wardrobe choices that have developed and morphed the most through the years. Let's waltz down Taylor Swift's Memory Lane of Changing Looks.
Curl girl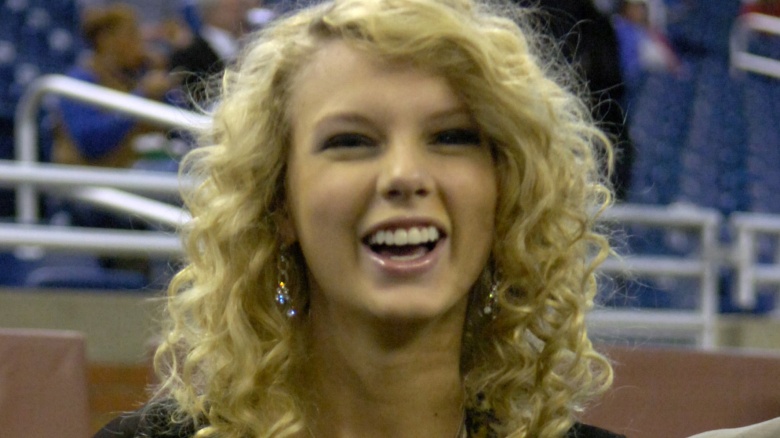 Getty Images
Taylor Swift's golden curls were her crowning glory when she first arrived on the scene. She often wore them with her cute and feminine dresses and you-know-what-kicker boots. She wore her strands in defined tendrils, with sideswept bangs. She was all about the big hair look. She was a true country and curl girl.
Bang bang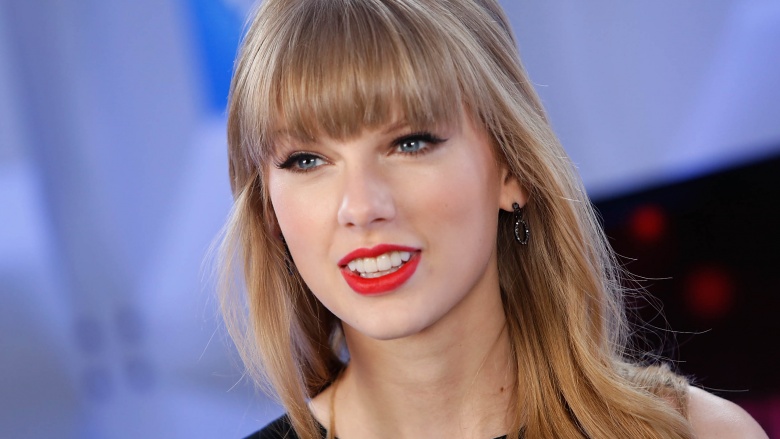 Getty Images
Swift cut bangs for a Vogue cover and began blowing out her hair to stick-straight perfection. It's kinda hard to rock straight bangs with curly length, due to the textural disconnect. She eventually opted for straight all over and it worked. It was like she grew up and got rid of her girlish ringlets to show us that she was no longer a girl and that she was becoming a woman. Sorta like Britney Spears, but not really...
Straight laced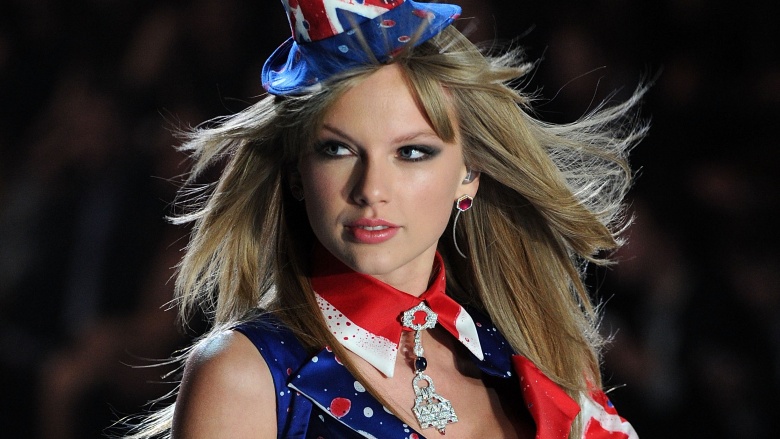 Getty Images
Swift was all about that straight hair look for a long, long time. It was a good look for her and it provided inspo to tons of co-eds. It was chic, sleek, and totally on fleek. She kept it for several years and through the Harry Styles period. It was an amazing signature, especially at events like the 2013 Victoria's Secret Fashion Show. But like most girls who go through a breakup, she made a change.
Short hair, don't care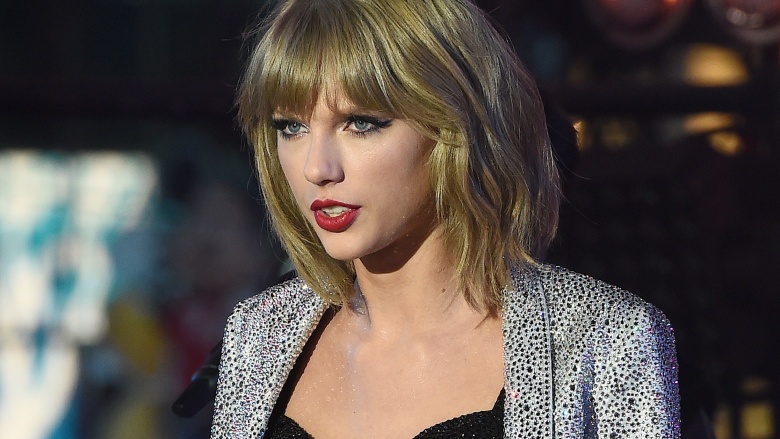 Getty Images
What's a girl—even one as beautiful and famous and as talented as Taylor Swift—to do when she's been dumped one too many times? Yes, she writes songs. But she also ditches her comfort zones and hacks off her hair. Before 1989 came out, Swift chopped off her long hair into a shoulder-grazing bob with bangs; she also moved to New York City. So she was all about those changes. Follically speaking, T. Swizzle shed several inches of length, but the style wasn't drastically different. To put in perspective of a "real life" person, this was her postgraduate look. She appeared ready to take on the boardroom, but instead she went on tour and looked sexy, yet pro.
Red lips sink ships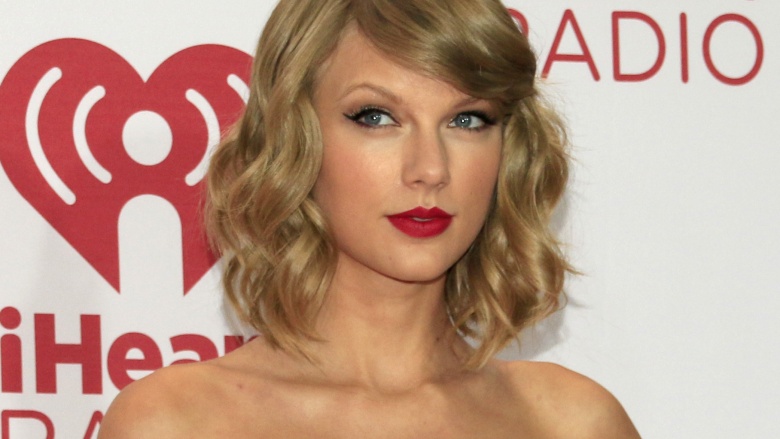 Swift is a huge fan of a deep, perfectly defined, and statement-making red lips. It's been her signature for as long as we can remember, although she does veer away from it every now and again. That said, she does opt for a signature, screen-siren red lip more often than not. It was a grown up leap away from her previously mentioned defined ringlets and pastel, pink 'n' frosty lips, which she rocked when she first showed up on the scene.
Camelot classic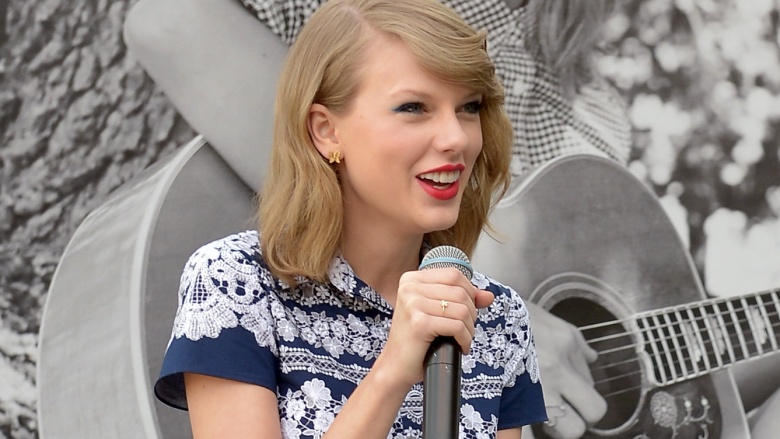 Getty Images
When Swift was dating one of the Kennedy family members for a hot minute, which was before she dove into her Harry Styles relationship, she was wearing pearls, high-waisted shorts, and lots of Keds. She is a Keds spokesperson. That makes sense since the shoes and the singer are American classics. She wears the comfy kicks all the time.
Sexpot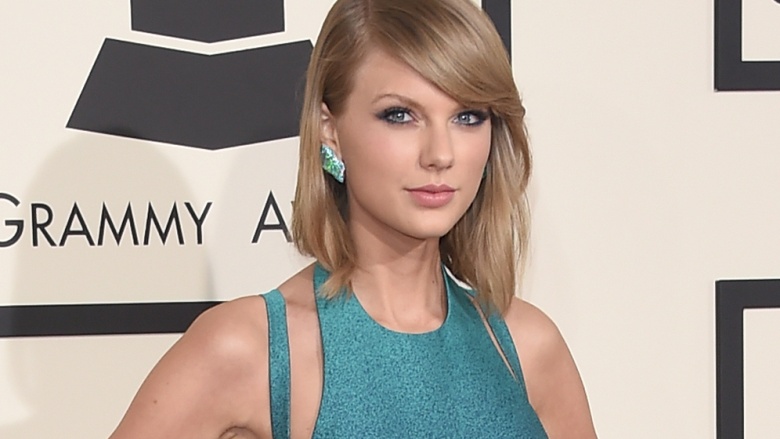 Getty Images
Swift has not been afraid to go the sexpot route, which is a bit of a new convention for her. She showed off her legs in her turquoise Grammy dress in 2015. She is leggy, so when she wears a mini or a major slit, it's all about those gams.
Glitter and gold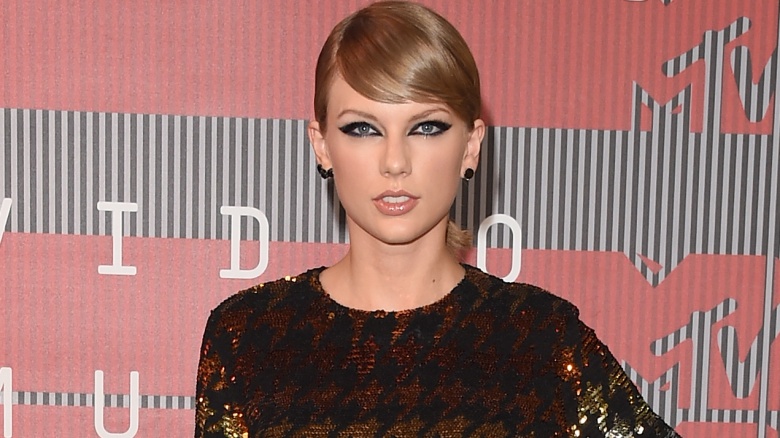 Getty Images
Swift showed off her edgiest look ever at the 2015 VMAs when she donned a glittery crop top and cropped pants in a colorblocked pattern. The singer also wore heavy, defined, and mod-like smoky eyes. Sooty, rimmed eyes aren't something she does often. But the captain of the most badass girl squad in Hollywood needed to make a major statement with her look and that's just what she did.
Lady who lunches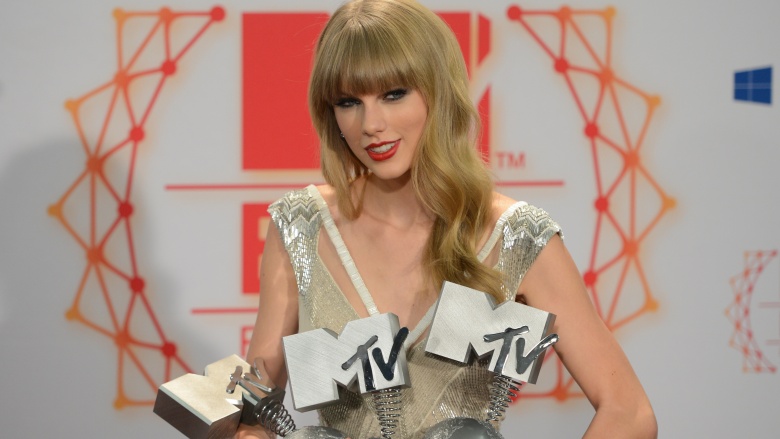 Getty Images
That sparkly outfit was a contrast, however, to the crisp white pantsuit Swift donned at the 2012 VMAs. She paired the ensemble with pin straight hair and definitive red lips, but it was a bit of a mature presentation for the young singer. Still, she showed her fans that she could be a grown up, too.
Golden goddess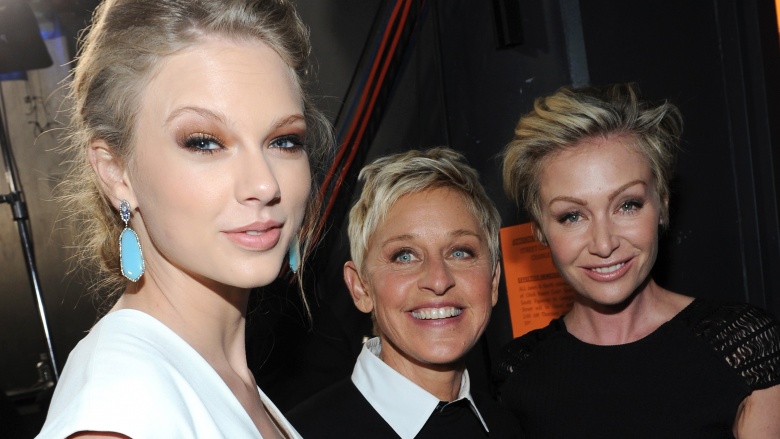 Getty Images
Swift often opts for white dresses at major events. She wore a low-dipping, clingy white gown to the 2013 People's Choice Awards, showing off some serious cleavage. It was one of her sexiest looks ever yet she remained mostly covered up.
Heavy metal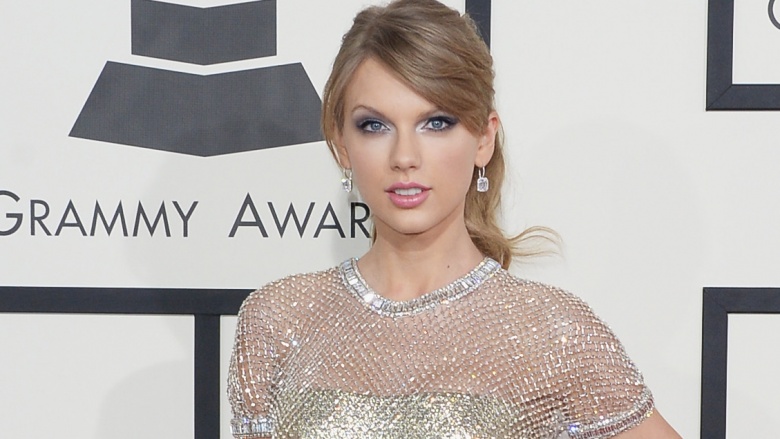 Getty Images
For the 2014 Grammys, Swift was all about heavy metal. No, it had nothing to do with her music. She went with a chain metal dress and a high ponytail, showing off her not-often-seen edgy side.