Is Cole Sprouse Dating His Riverdale Co-Star Lili Reinhart?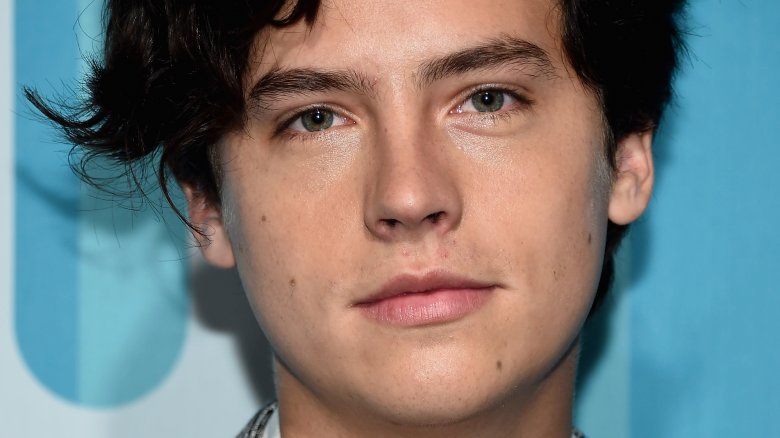 Getty Images
On-screen romance may have turned into the real deal for these CW actors.
According to E! News, Riverdale co-stars Cole Sprouse and Lili Reinhart are dating. Sources told the celeb news site that the two "could not keep their hands off of one another" at Comic-Con. Witnesses also report that Sprouse, 24, and Reinhart, 20, "were very open with their PDA at parties during the event, and close friends did not seem surprised."
An insider told E! News that Reinhart "was mostly hanging out with the other Riverdale girls" at a party on Friday, July 21, 2017, but she "always had her eye on where Cole was." And while they may not have been too obvious with their affection, another source added that it definitely looked like "something was going on."
However, People reports that the two celebs were a bit more open about their suspected romance at Entertainment Weekly's Comic-Con Bash in San Diego on Saturday, July 22, where Sprouse and Reinhart were "seen canoodling, holding hands and kissing." Reinhart was even reportedly seen wearing Sprouse's maroon blazer. Aww.
Fans first started to wonder if the co-stars were in a relationship after Reinhart was spotted in Sprouse's artsy Instagram feed in March 2017. However, Sprouse seemed to deny any romance rumors at the time. That April, the former Suite Life star told MTV News, "Lili and I play characters who are dating, so just about any time she and I go out into the wilderness, it's Oh my god!" Sprouse said. "But truthfully, I'm a sucker for friends, fashion, and framing."
So are the two actors—whose Riverdale characters have been affectionately dubbed Bughead—really together? Well, there's been no official word from either Sprouse or Reinhart, so we'll just have to wait and see.