Ciara Criticized For Bringing 3-Month-Old Daughter On Toboggan Ride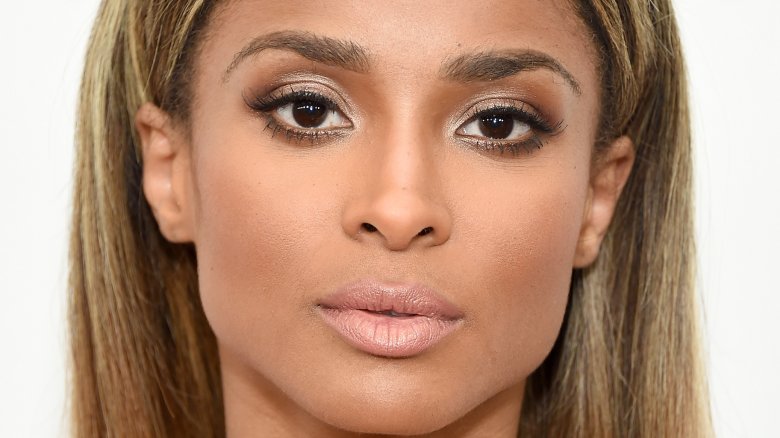 Getty Images
The "1, 2 Step" singer faced some harsh backlash after she posted a video on Instagram on Monday, July 24, 2017.
Ciara has been visiting China on vacation with her family, husband Russell Wilson, son Future Zahir, and newborn daughter Sienna Princess. And while the idea of simply going out on the town so soon after giving birth is nerve wracking for some mothers, Ciara's apparently just fine with traveling—and not just by car or plane.
Ciara shared a video of her family—with three-month old Sienna strapped to her chest—sliding down the Great Wall of China on a toboggan ride. "I wish I could put into words how fun this was! Going down in the toboggan at the #GreatWallOfChina with my family," she captioned the clip. "Unreal!"
But Ciara's fans weren't too pleased with her decision to fly down the Wall with her infant. "Isn't this too dangerous for a new born," one commenter wrote (via Page Six).
"It may be fun but doing this with an infant to your chest is not smart at all," another comment read.
However, some of Ciara's followers were quick to put a stop to all the mommy shaming. "@Ciara is an amazing mother and I am sure just like you, she would never do anything to harm her kids. Or not research anything before doing it," a supportive commenter wrote beneath the video (via Refinery29).
Another commenter noted, "They are fine and I don't think they would have been allowed on the rides with the kids if it was not safe. I don't see any problem here just a happy family living a happy and fun life."
So should Ciara have brought her baby along with her on the twisty ride? Well, ultimately, it was her decision. While we admit that the video makes us a little nervous, we just have to assume that mama knows best.