This Is Why Fairuza Balk Really Paused Her Acting Career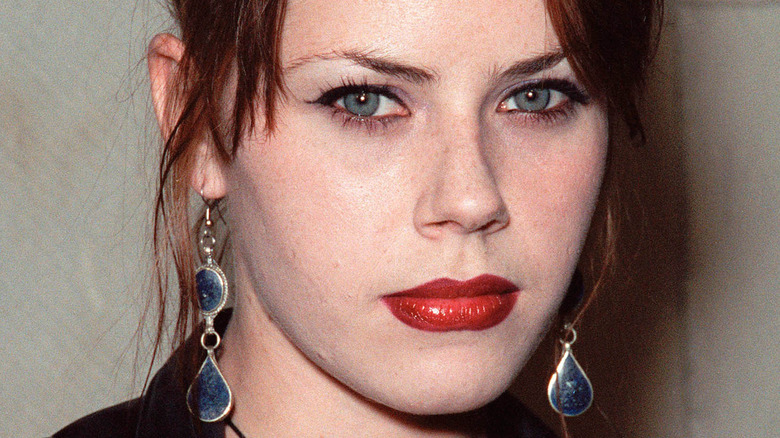 Featureflash Photo Agency/Shutterstock
Fairuza Balk may not be the most famous performer in show business, but she did score a pretty sweet — and seriously scary — role when she landed the part of Nancy Downs in 1996's "The Craft." A role that she seemed perfectly suited for, she nailed the powerful yet surprisingly vulnerable teen witch who stirs up more than a little magical trouble with her friends. "Nancy is the one who is particularly put upon and who finds the power to get revenge or get justice and is going to do that with no apologies," Peter Filardi, who wrote "The Craft," told Den of Geek.
Granted, that's not the only significant movie that Balk has appeared in. If you've ever watched the 2000 music-appreciating flick "Almost Famous," then you may recognize her as Sapphire, per IMDb, one of the "Band-Aids" who is savvy about the world of rock 'n' roll in the 1970s.
Along with those popular performances, Balk appeared in a few other films, such as 1998's "American History X" and "The Waterboy," which came out that same year. She also tackled voice work for "Justice League" and video games like "Grand Theft Auto: Vice City" and "Lords of EverQuest." However, you may have stopped hearing about her for the most part after that point. That's because she happened to take a rather significant break from acting. But why? Well, it turns out that she had a pretty good reason for walking away from her Hollywood career.
'Self-preservation' forced Fairuza Balk to leave the spotlight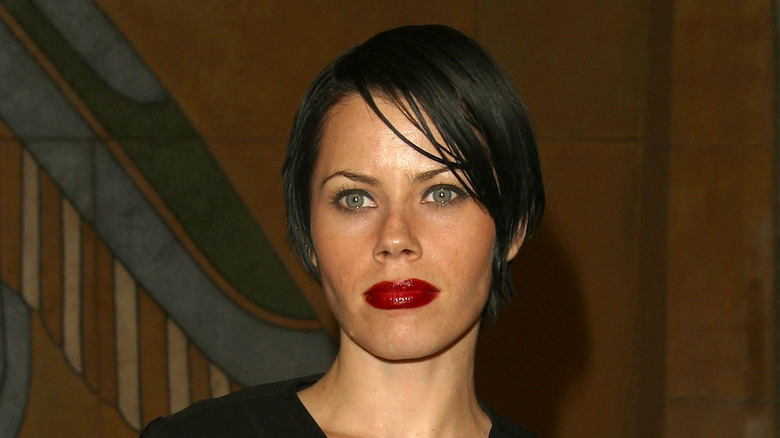 Joe Seer/Shutterstock
After Fairuza Balk won audiences over with a duo of popular onscreen roles and a handful of attention-grabbing supportive gigs through the 1990s, she decided to step back from Hollywood. While that might have been hard to understand for anyone who was aware of her apparently successful career at the time, she had good reasons for refusing to take part in certain elements of the entertainment industry.
"[I]n my late 20s, I stepped away from doing a lot of press because people just kept taking my words and rearranging them the wrong way and just depicting me as this crazy bad girl and it just really got old," Balk explained to the Los Angeles Times in November 2020. "Hollywood is a very strange bubble, a very strange world, and some of the things — as the general public is starting to find out — some of the elements of that game are things I just couldn't do. I'm just not wired that way or brought up that way." She may have been referring to the revelations that came to light during the #MeToo movement, per Time. Balk went on to explain, "I had to step back for my own well-being and sense of self-preservation."
Balk noted that she "started ... spending more time on other art forms" during her time away from Hollywood. Fortunately for her fans, the actor was eventually willing to return to the mainstream.
Fairuza Balk eventually returned to Hollywood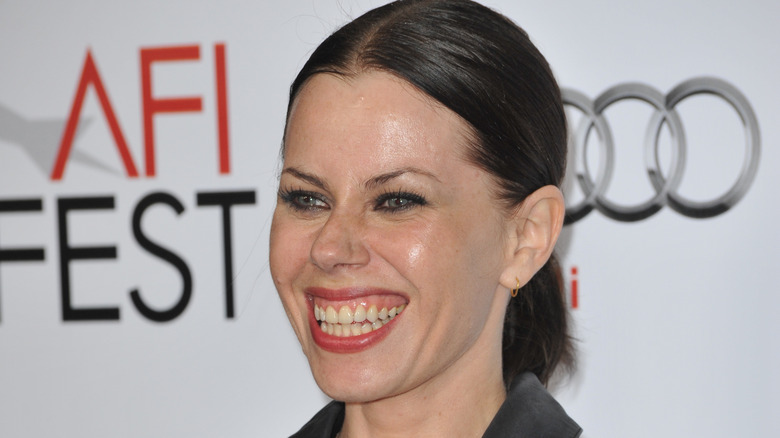 Jaguar PS/Shutterstock
Fairuza Balk may be willing to step away from Hollywood when she feels like that's the right thing to do, however, it seems like she was never wanting or willing to completely abandon her career. "Well acting, hopefully, I'll be able to do for the rest of my life," she told the Los Angeles Times.
That's surely why she stepped back into the spotlight when she signed on to join the third season of "Ray Donovan" in 2015 as Ginger, according to Deadline. She then appeared as Lizzie Thomas in "Paradise City," which was the final project of the late Cameron Boyce, per Today.
Of course, Balk also thrilled fans of "The Craft" when she conjured up her iconic role of Nancy Downs for 2020's "The Craft: Legacy," a reboot of the original film which focuses on four new teenagers who are eager to unleash their mystical powers. While Balk's part was only a cameo, it was enough to bring a little magic to the project. While talking about reviving the role, she told Entertainment Weekly, "Evidently, people really, really love that character, and that's been a nice thing to find out." After a laugh, she added, "When you're an actor, you go, you do your work, and then you move on, and when you find out years later that the art that you made did its job, reached people, it's a wonderful feeling. Let's you know that you're doing it right."