Linda Evangelista Opens Up About Her Cosmetic Procedure Ordeal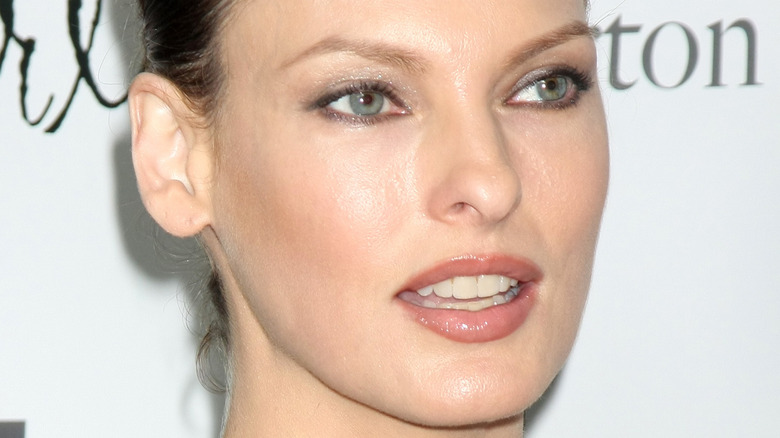 Kathy Hutchins/Shutterstock
Linda Evangelista's cat-like stare — framed by dramatic brows and accentuated by high cheekbones and a perfectly sculpted nose — transformed her into one of the main fashion icons of the 1980s and 1990s. In fact, Evangelista was part of the select group of supermodels who achieved celebrity status and marked the era. Shot by the legendary Peter Lindbergh, Evangelista graced the January 1990 issue of Vogue next to Cindy Crawford, Naomi Campbell, Tatjana Patitz, and Christy Turlington, who together became known as the "Big Five" and dominated the decade. Her cultural impact would continue to be felt generations down the line. 
Despite her icon status, Evangelista withdrew from the public eye in recent years, unlike her fellow supermodels who continue to thrive in their later years, The Telegraph noted. Fans wondered why the Canadian model retreated into anonymity, but in September 2021, Evangelista explained her decision on Instagram. "The reason is that I was brutally disfigured by Zeltiq's CoolSculpting procedure which did the opposite of what it promised," Evangelista claimed. "It increased, not decreased, my fat cells and left me permanently deformed."
Five years after her plastic surgery, Evangelista decided to sue the company, arguing that developing paradoxical adipose hyperplasia, a rare side effect that leads to swelling, "destroyed my livelihood" and "sent me into a cycle of deep depression." Evangelista filed a $50 million lawsuit against Zeltiq to cover emotional damages and loss of income, according to CNN. Now, Evangelista is ready to speak up about her journey.
Linda Evangelista wants to raise awareness about the dangers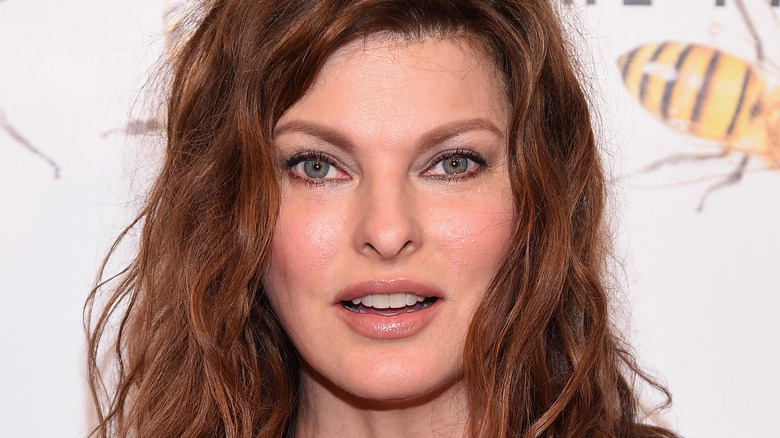 Michael Loccisano/Getty Images
Linda Evangelista became a recluse because of the disfigurement she suffered, allegedly as a consequence of CoolSculpting, she revealed in People's February 16 cover story. "I loved being up on the catwalk. Now I dread running into someone I know," she told the outlet. "I can't live like this anymore, in hiding and shame. I just couldn't live in this pain any longer." She underwent seven sessions of the treatment between August 2015 and February 2016. The picture above was captured in June 2015 during one of her last public appearances, Hello! noted. 
Her "nightmare" began within about three months, when she noticed swelling and hardening where she had received the treatments, particularly her chin, thighs, and chest. That is the "paradox" of paradoxical adipose hyperplasia: the fat cells, instead of freezing, multiply and accumulate, causing the treated areas to bulge, according to The New York Times. Evangelista's immediate reaction was to think she was doing something wrong, so she cut back the calories. "I got to where I wasn't eating at all. I thought I was losing my mind," she told People.
In June 2016, she saw a professional, who told her "no amount of dieting, and no amount of exercise was ever going to fix it." All these years later, she is working on self-acceptance. "I hope I can shed myself of some of the shame and help other people who are in the same situation as me."