Pauly D Breaks Up With Aubrey O'Day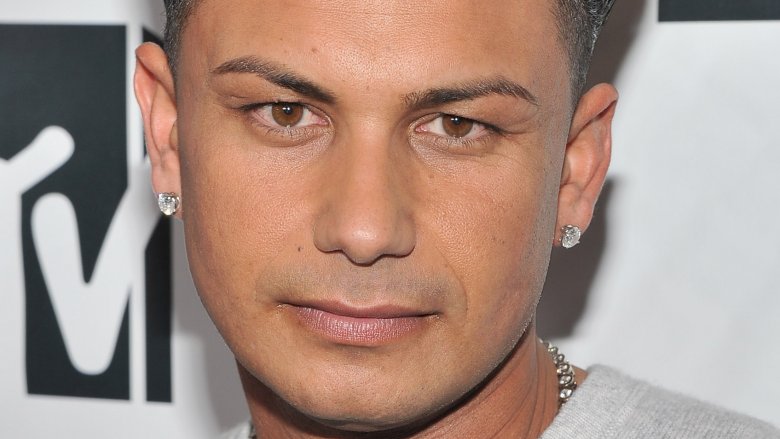 Getty Images
The two stars have reportedly called it quits.
According to E! News, Pauly D (real name Paul DelVecchio) broke up with girlfriend Aubrey O'Day. A source told the celeb news site, "Pauly is the one that broke up with Aubrey. She was pressuring him to get a ring, and he was not there yet. They are done. He hopes to remain friends with her, [but] she is pretty upset."
An insider told Entertainment Tonight, "Pauly did not see marriage with Aubrey in his future."
The two celebs, who were together for a year and a half, first met on the set of Famously Single in November 2015. They were still together for the filming of the latest season of the reality TV show, which began airing in June 2017.
O'Day, 33, previously opened up about the idea of marriage to E! News, admitting that she'd love to get hitched in the near future. "I want a ring like ASAP! I think I put enough pressure for that to be going down sooner not later," the former Danity Kane singer said. "I'm looking for something serious, and I'm ready to move to the next chapter in my life where I'm a wife and a mom and to experience other things than what I've been doing my entire career."
She added, "He knows that and we made sure that's the page we were both on in the beginning."
At the time, Pauly D, 37, seemed happy with the future of their relationship, stating, "We're looking forward to the next steps. She's the one for me, so I'm looking forward to the next steps and waiting for the right moment to make all that happen."
However, O'Day and the former Jersey Shore star may not be apart for long. As E! News notes, the two have a history of breaking up and getting back together. They split in May 2016 and again in August 2016 but reconciled just a short time after each separation.
But for right now, O'Day doesn't appear to be missing her former other half. She took to Instagram to share a sexy photo of herself, writing, "Voices in my head sayin' I could do better, damn."
Guess we'll just have to wait to find out if these two former flames are meant to be.