Gina Neely Reveals Huge Family News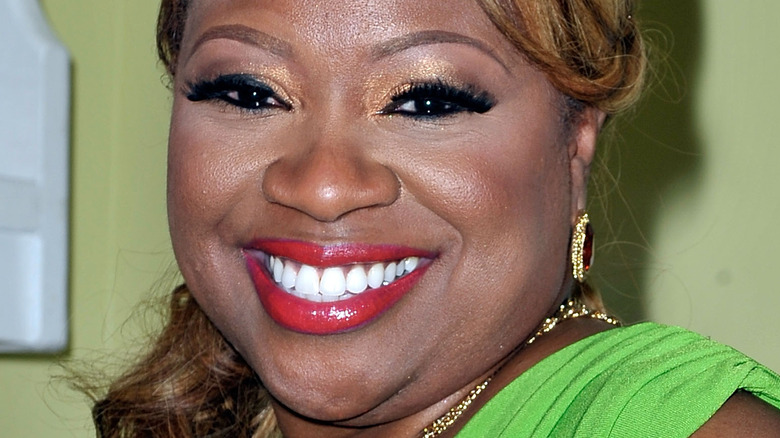 Daniel Zuchnik/Getty Images
The last time Food Network superstar Gina Neely was in the headlines for major news about her family, it wasn't exactly for the happiest of reasons, as it involved her very public divorce from husband Pat Neely, with whom she co-hosted "Down Home With the Neelys." After the split, and a brief stint at finding love on a Bravo show, "To Rome With Love," everything has been pretty quiet on the personal news front for Gina. Until now, that is, because she's just revealed some extremely exciting news about a brand new member of the family. 
Speaking to People, Gina announced that her daughter Spenser Lewis-Neely is expecting. All it takes is a quick scroll through the celebrity chef's Instagram to see how important love and family (and, of course, faith) are to her, so you can imagine just how bursting with joy she is to become a grandmother for the first time. Here's what she had to say. 
Gina Neely will soon welcome her first grandchild
Gina Neely told People that she's just as over the moon to become a grandmother as you might have expected. "I am exploding with happiness," she told the magazine. She added, in true mom form, "Do you know how long I've been waiting for this day? I prayed and prayed and prayed for this. I thought this wasn't going to happen until I got into the wheelchair!" Just like mothers of adult children the world over, Neely apparently has been seriously on her kids' case about giving her grandbabies to spoil. "And my first born, my lead girl, my 33-year-old, she came through," she joked. 
Spenser Lewis-Neely is due in August, and Neely says that the little one won't be calling her "grandma." Instead, she intends to go by "Gigi," a trendier and more youthful moniker. 
Neely also announced the news on her Instagram, telling fans, "My heart is so, so full." She also confessed that she (and everyone else) is kind of hoping for a girl — not that she would be upset by a boy, of course. "I'm so good with girls! I'm a girl mom," she said, basically bursting out of the screen with excitement. In fact, her excitement is so infectious, we're bubbling over with joy ourselves over here.