John Boyega Bought His Parents A House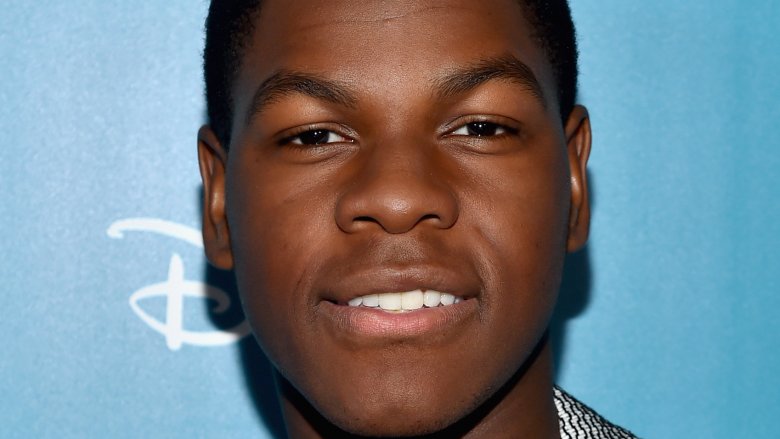 Getty Images
John Boyega has his priorities straight. 
The 25-year-old star spoke with Entertainment Tonight at the red carpet premiere of his new film Detroit on Tuesday, July 25, 2017, and revealed how he just gave back to his supportive parents in a huge way. 
"I bought my mom and dad a house! I mean that's a way to do it," the Star Wars actor said. "You know, I also think that's giving back to my king and my queen. So that's what I did." 
Boyega, who added that this was his biggest "rock star" purchase following his skyrocketing rise to fame, is certainly not taking his newfound fortune for granted. "It's strange, because you've been working towards the success for so long and to see it manifest, it's a huge blessing," he confessed. "But at the same time, a huge responsibility, 'cause not everybody gets this opportunity."
The BAFTA winner also exclusively shared with ET that he's still looking for Ms. Right. "No, I'm not taken," he admitted. "I'm single!"
But don't feel too bad for the actor because he's certainly enjoying his time in the spotlight! "I'm here!" Boyega excitedly tweeted from his latest movie's premiere, which brought the Hollywood glitz and glam to Detroit's Fox Theatre.
He wrote, "A real historical moment! DETROIT is the first movie to be screened at the Fox theatre."
I'm here ! A real historical moment! DETROIT is the first movie to be screened at the Fox theatre. #DETROITmovie pic.twitter.com/2x6xpcnWm6

— John Boyega (@JohnBoyega) July 25, 2017
The Kathryn Bigelow crime drama will hit theaters nationwide on Friday, August 4. The film, which tells the real-life story of the riots that rocked the motor city and led to police and military intervention in 1967, will feature Boyega in the starring role of Melvin Dismukes. 
Later this year, Boyega will reprise his most famous alter-ego as Finn in the upcoming Star Wars installment, The Last Jedi, which will be released on December 15.
While we wait for the movie's premiere, read up on all the things you never knew about the cast of The Force Awakens.