David Letterman Says He's Not A Star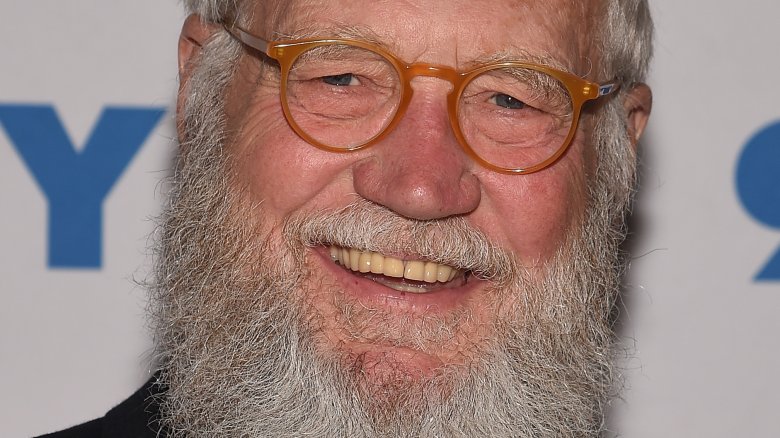 Getty Images
Even after retirement, David Letterman is still one of the biggest names in television — just don't tell him that.
The former Late Show host sat down with Saturday Night Live alum Norm Macdonald during the season three premiere of Norm Macdonald Live on Tuesday, July 25, 2017. And during the last 15 minutes of the interview, their conversation naturally turned to all things late night, Page Six reported.
When Letterman took over The Late Show Starring Johnny Carson over 30 years ago, he made the notable decision to replace "starring" in the title with the more humbled "with." "I could not possibly, and still don't, consider myself a star, because I couldn't refer to myself as a star," Letterman told Macdonald. "Johnny Carson was a star, there's no question of that. So for me to adopt 'Starring Dave Letterman' — that was just ridiculous." 
The retired late-night host continued, "In the same way, I always cringe a little when people refer to the folks who watch their show as their 'fans' – you kind of step over the line of basic humility there. So to call myself a star didn't go."
Macdonald later became almost critical of today's late-night scene during the conversation. Stating that there are "100 11:30 p.m. shows," he also claimed that with the exception of Conan O'Brien, each host is indistinct from the other. However, his guest took on a more diplomatic approach. Although he agreed that late-night shows now share a similar template, Letterman allowed, "I think you're bound by the pressure of who's writing the checks."
Just don't expect Letterman, who has famously shied away from the spotlight since his 2015 retirement, to shake things up by sitting behind a late-night desk any time soon. "I've done it for 30 years," he explained. "I don't want to do it anymore." 
Fair enough.