How Much Are Heidi Klum's Legs Insured For?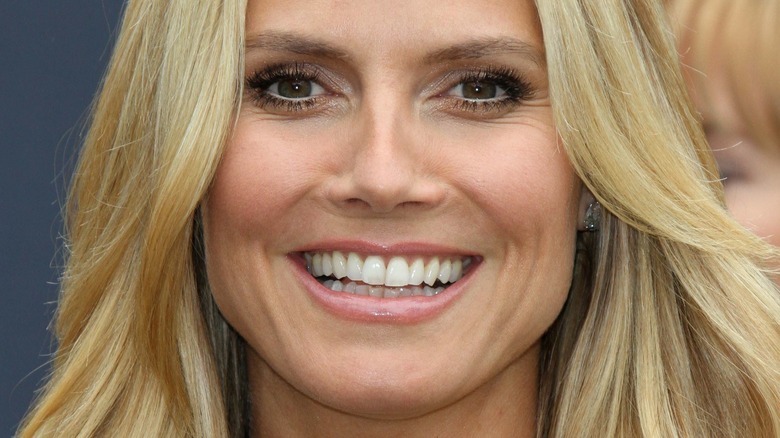 s_bukley/Shutterstock
It is no doubt that Heidi Klum is one of the biggest supermodels, and with that high-profile fame comes a high price. Klum has since opened up to fans on how much she is really worth — and what one body part is, too. 
Klum launched her modeling career in the early '90s after winning a model search competition in her home country of Germany. At only 18 years old, Klum made her way over to New York City and began her career as a model, reaching a breakthrough in 1994 when she was the cover model on Mirabella Magazine, as the Daily Mail notes. From there, Klum's notoriety took off earning her spots on major magazines such as ELLE, Vogue, and Sports Illustrated.
Klum continued her modeling career, eventually becoming a Victoria's Secret Angel, before turning to a career in television. Hosting shows such as "Project Runway" and "Germany's Next Top Model" only increased Klum's prestige as she worked to help others make it in the industry. And while Klum no longer frequents the runways or magazines as often, she is revealing how much she — and her legs — are worth.
Heidi Klum's legs are worth different amounts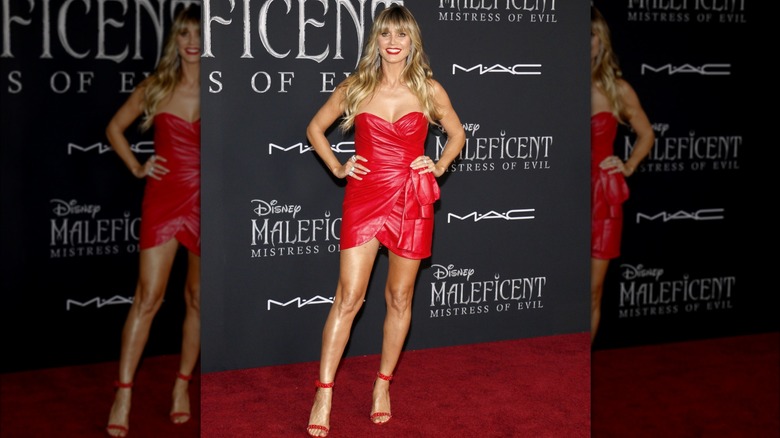 Tinseltown/Shutterstock
In a January 2022 appearance on "The Ellen DeGeneres Show," Heidi Klum sat down with Ellen and played the "Heidi Blanking Klum" game. During the game, Ellen would read a sentence with a one-word blank and allow Klum to fill in the blank.
That's where Klum announced her legs are worth $2 million. Playing the game, Klum was to pick another body part that should be insured. While Klum picked her chest as the other body part, she quickly set the record straight on her legs being insured — and why one is worth more than the other.
"I didn't insure them, by the way," she told Ellen. "It was a client who insured them, it wasn't me. And one was actually more expensive than the other because when I was young, I fell into a glass and I have, like, a big scar. Obviously, I put on so much spray tan right now you can't see it right now, but yeah, one was more expensive than the other one. It's weird the things that some people do," she said laughing. According to People, one leg is insured for $1.2 million, while the other is at $1 million.
Heidi Klum stays body positive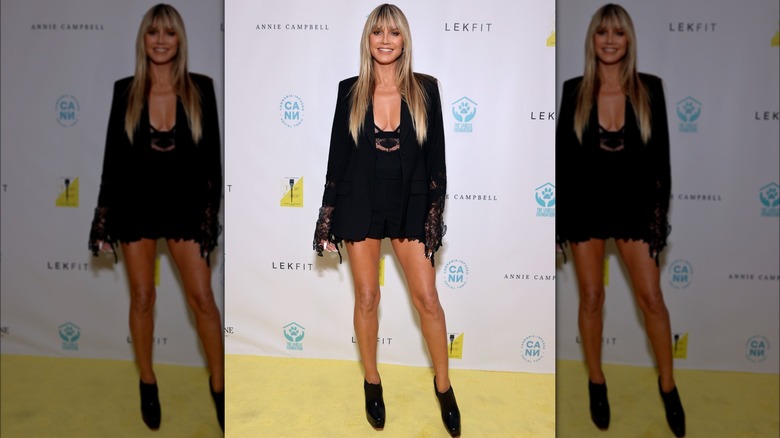 Amy Sussman/Getty Images
On top of having million-dollar legs, Heidi Klum has also been outspokenly body positive for years. Back in 2017, she revealed to People the humor behind her insured legs, but that even to this day she makes sure they are in tip-top shape. "I always enjoyed, and I still do, wearing super short miniskirts showing off my legs," she said. "I think legs are sexy. I do like to put a focus on my legs when I go out or when I get onto the red carpet. I do."
Klum is known to also be outspoken in encouraging other women to be confident in themselves and their bodies. "At the end of the day you have to live in a body that you feel comfortable in and that you love," she told Marie Claire in 2015. "However old I get though, I'll always be body confident. It's just the way I am, I'm happy in my skin."
The model also had some salient advice for up-and-coming models. Appearing on "The Late Late Show with James Corden" in 2021, she advised rising industry stars "to be happy, to like the person that you see in the mirror, don't let anyone tell you what you should do. Like, if you don't like it, just don't do it."