Kaley Cuoco Before The Bang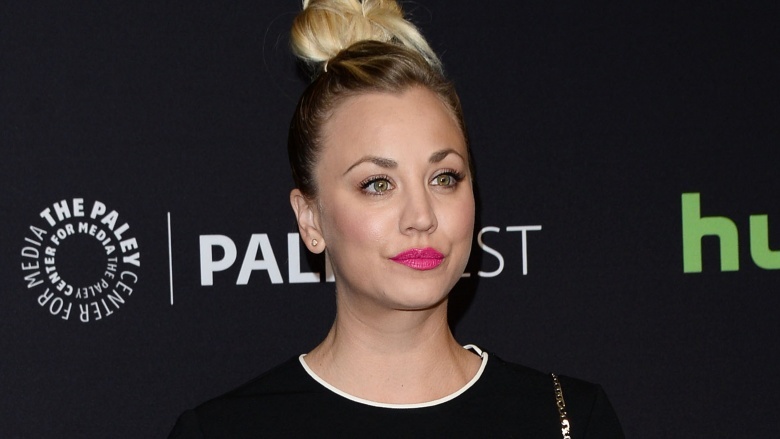 Getty Images
Actress Kaley Cuoco is known the world over as Penny, the sexy antidote to a posse of nerds on CBS' wildly popular sitcom, The Big Bang Theory. But before her meteoric rise to fame, Cuoco was just a California kid juggling sports, school, and a hodgepodge of acting gigs. Let's take a brisk walk down memory lane.
She did commercials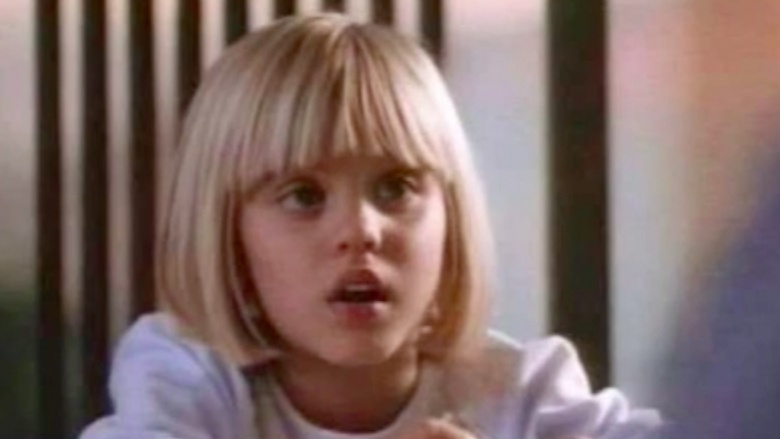 Like many aspiring showbiz kids, Cuoco got her start doing commercials. According to Business Insider, she appeared in a bit for Oscar Mayer hot dogs at age five and for Barbie at age six. Around that time, Cuoco also made her movie debut in the dramatic-sounding 1992 television film Quicksand: No Escape starring Donald Sutherland, Felicity Huffman, and Tim Matheson. As you might imagine, the trailer for this gem is pretty hilarious.
She was homeschooled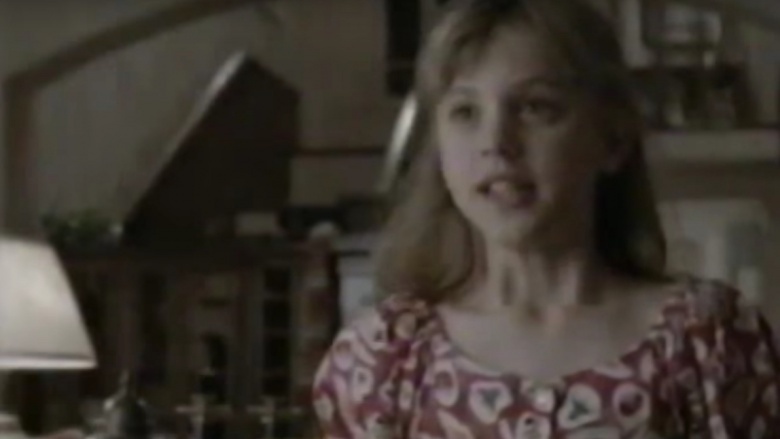 If you thought starring in commercials would earn you points in the schoolyard, think again. Speaking to Parade magazine in 2012, Cuoco said her commercial work made her so unpopular with her fellow classmates that she eventually had to be homeschooled. "I wouldn't say I was bullied, but I was definitely a bit of an outcast," she said. "It was more the kids thinking I thought I was cool. I started homeschooling in fifth grade and I was much happier." Fortunately, the grade-school drama did not deter her dreams. Cuoco continued to land fairly high-profile roles, including a stint playing a young Claire Danes in an episode of My So-Called Life.
She went to Ashley Tisdale's prom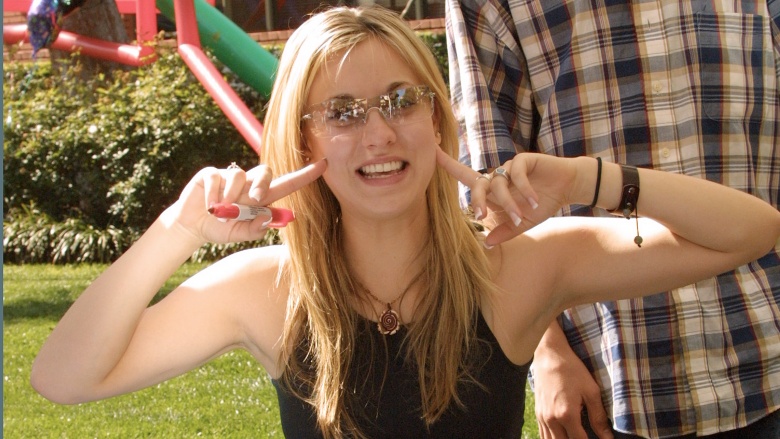 Getty Images
Being homeschooled forced Cuoco to miss out on her own prom, but she got to experience the high school milestone when fellow teen star Ashley Tisdale invited Cuoco to her dance. "It was during my first year on 8 Simple Rules and I wore something plain to be understated," Cuoco told Parade. "But these horribly mean girls said, 'Oh, you think you're going to the Academy Awards in your classy black dress?' Honestly, it just made me happy to know I wasn't in that school."
She was a nationally-ranked tennis player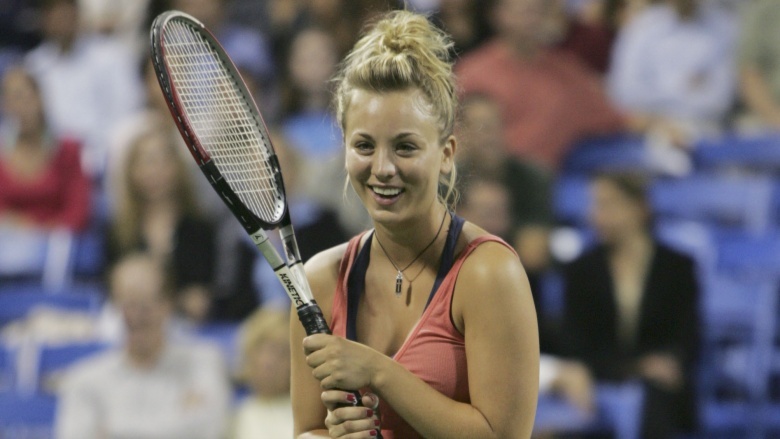 Getty Images
If acting hadn't panned out for Cuoco, there's a good chance we might have seen her play at the U.S. Open. According to Business Insider, Cuoco was once a nationally-ranked amateur tennis player. She began playing the sport at age three and continued until 2002 when acting became a full-time gig.
Her parents encouraged a wide range of extracurricular activities. "But if I wanted to audition, I had to play tennis," she told The San Diego Union-Tribune. "If I played tennis I had to be in a dance class. I always had multiple activities, so I never had to count on any one of them to feel successful."
She played a young Ellen DeGeneres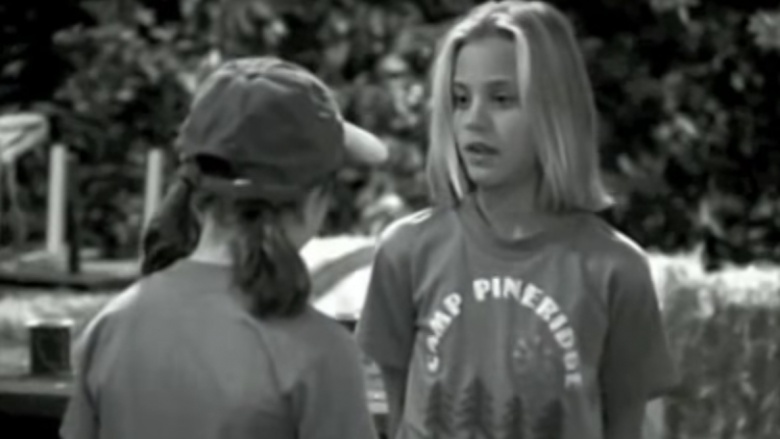 After playing a young Claire Danes in My So-Called Life, Cuoco went on to play the younger version of another famous face, comedian Ellen DeGeneres, in the groundbreaking Ellen sitcom. Cuoco appeared in "The Bubble Gum Incident" in 1996, and then reappeared on DeGeneres' follow-up sitcom, The Ellen Show. Talk about making a good impression.
She played Marcia Brady (sort of)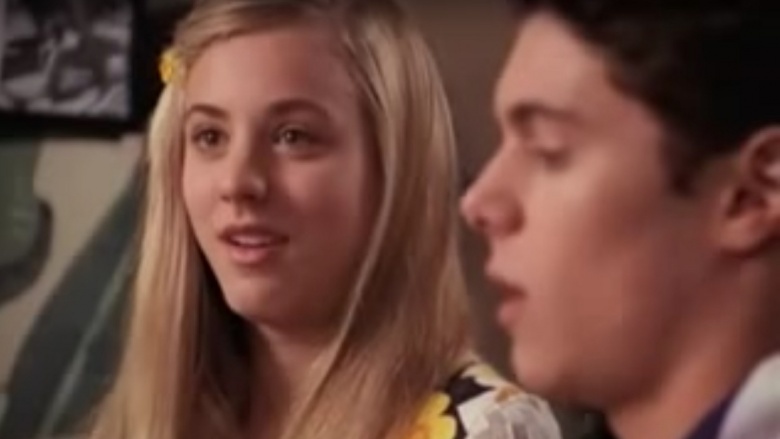 NBC
In 2000, Cuoco's star continued to rise when she was cast to play Maureen McCormick—the actress who played Marcia Brady on The Brady Bunch—in the made-for-TV movie Growing Up Brady. The movie was based on a tell-all book about the show penned by Barry Williams—Greg Brady on The Brady Bunch. Up-and-comer Adam Brody played Williams in the TV flick. The film received middling reviews.
Her first brush with network fame was brief
Beyond The Big Bang Theory, Cuoco is best known for playing the daughter of John Ritter and Katey Sagal on the ABC sitcom 8 Simple Rules for Dating My Teenage Daughter. During its first season in 2002, the show seemed like one of those sitcoms that could run for years without anyone blinking an eye. (Think: According to Jim.) However, the series took a tragic turn during Season 2 when Ritter died unexpectedly. ABC did its best to keep the show afloat during a sensitive and awkward transition, even shortening the title to 8 Simple Rules, but when ratings continued to tumble in Season 3, the network canceled the show for good.
https://www.youtube.com/watch?v=_1AZyTghlMs
She took her charms to the WB
Following the cancellation of 8 Simple Rules, Cuoco was cast in the eighth and final season of the WB drama Charmed, opposite Hollie Marie Combs, Alyssa Milano, and Rose McGowan. Cuoco played Billie Jenkins, a powerful apprentice witch who cons the Charmed ladies into teaching her their ways. Among her many adventures, Billie accidentally kills her sister and winds up becoming a babysitter, thus making the show's conclusion in 2006 all the less spellbinding.
She starred in a Lifetime movie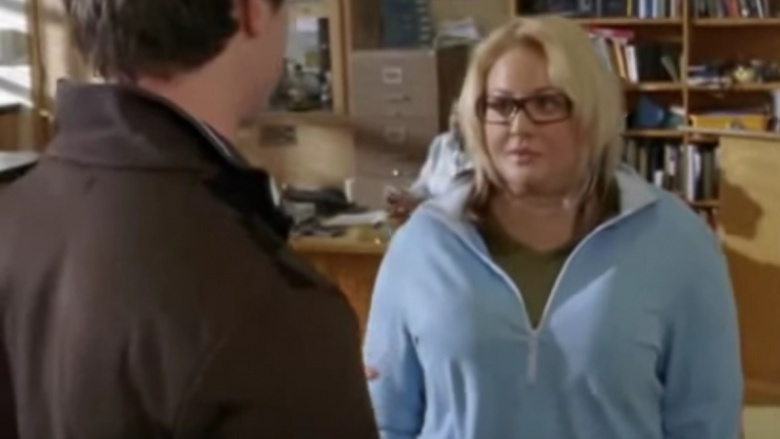 Right before The Big Bang Theory made her a global superstar in 2007, Cuoco landed a starring role in Lifetime's made-for-TV movie To Be Fat Like Me. She plays Alyson, an athletic girl who loses out on a college scholarship after an unexpected injury. What's a girl to do?
In true Lifetime fashion, Alyson decides to enter a documentary contest, donning a fat suit to expose what it's really like to be overweight. She gradually sheds her preconceived notions about the less popular kids, makes some new friends, almost loses them when they discover her secret, but emerges a better person by the time the credits roll.
It was riveting television that prepared Cuoco to hang out with a whole new breed of social outcasts from Caltech's physics department.