Legendary Voice Actress June Foray Passes Away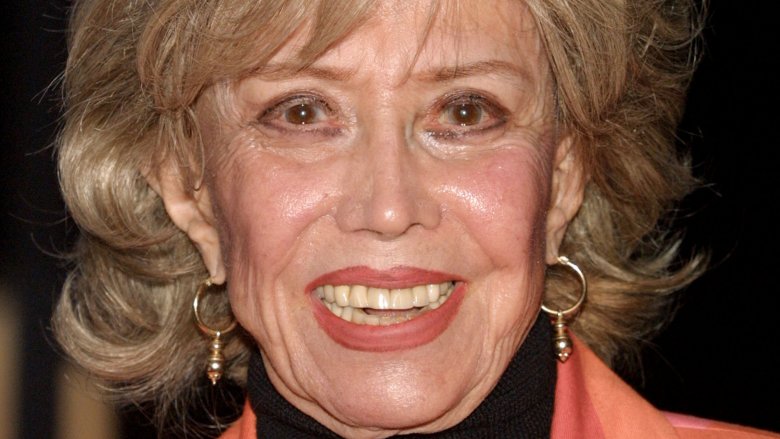 Getty Images
June Foray, best known for voicing Rocky the Flying Squirrel, has died.
Her close friend Dave Nimitz confirmed the news on Facebook on late Thursday, June 26, 2017. "With a heavy heart again I want to let you all know that we lost our little June today at 99 years old," he wrote alongside several photos of Foray.
Referred to as "the first lady of voice acting," Variety notes that Foray was an original member of the animation organization ASIFA-Hollywood and founded the Annie Awards, which annually celebrates achievements in animation. Foray also helped pave the way for the development of an animated feature Oscar category.
Regarding Foray's passing, ASIFA president Jerry Beck released the following statement: "On behalf of ASIFA-Hollywood, of which June was a founder, we are mourning the passing of animation's best friend. She has touched so many lives: with her voice that of so many classic cartoon character, her efforts to create ASIFA, to maintain the Academy's Oscar for Best Animated Short and her leadership in crafting the category of Best Animated Feature. She was one of a kind. A trailblazer, a great talent and a truly wonderful person. We will never forget her."
Foray voiced many characters over the years, accumulating 300 acting credits to her name. Some of her most notable roles included both flying squirrel Rocky and nemesis Natasha Fatale in Rocky and His Friends, both Granny and Witch Hazel in various Looney Tunes productions, and Cindy Lou Who in How the Grinch Stole Christmas. She also voiced many characters in movies—like Grandmother Fa in Mulan and Lucifer the cat in Cinderella.
She would have turned 100 years old in September.
Our thoughts are with Foray's loved ones during this difficult time.