The One Actor Whose Singing Voice Took Fans Completely By Surprise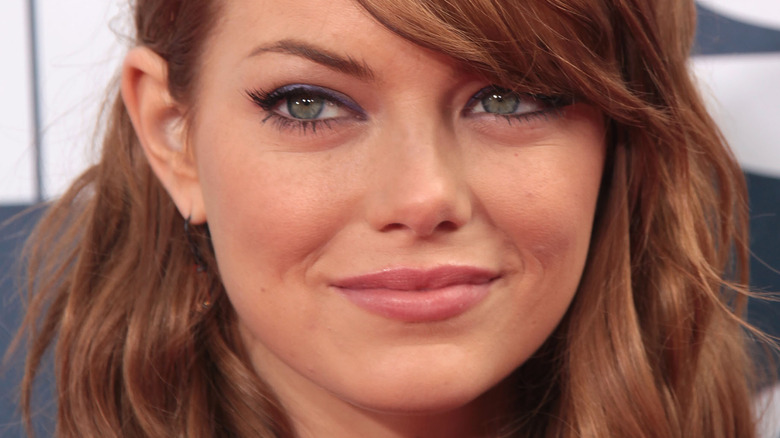 DFree/Shutterstock
Actors have the job of bringing characters to life in a convincing way. As easy as it may sound to the untrained individual, it's a difficult job, hence why so few actors across the globe make it big. And if the role requires musical know-how? Well, that's a whole other level of talent.
For example, Joaquin Phoenix and Reese Witherspoon, the stars of the biopic "Walk the Line," both had to undergo rigorous vocal training for their respective roles as Johnny Cash and June Carter. Just two weeks after signing her contract, Witherspoon was told she would be recording all of the film's musical tracks herself and she "freaked out," as she told "Late Night with Conan O'Brien." "I've never sung before professionally," Witherspoon revealed. She added that the role required six months of lessons with vocal coach Roger Love. Phoenix also worked with a vocal coach to nail Cash's signature deep drawl. While speaking to O'Brien during a separate appearance on "Late Night," Phoenix said. "It's the most humiliating process I've ever endured because you do these exercises ... And it's so uncomfortable."
Plenty of other actors have great singing voices, but some are much more surprising than others.
Emma Stone surprised fans with her singing voice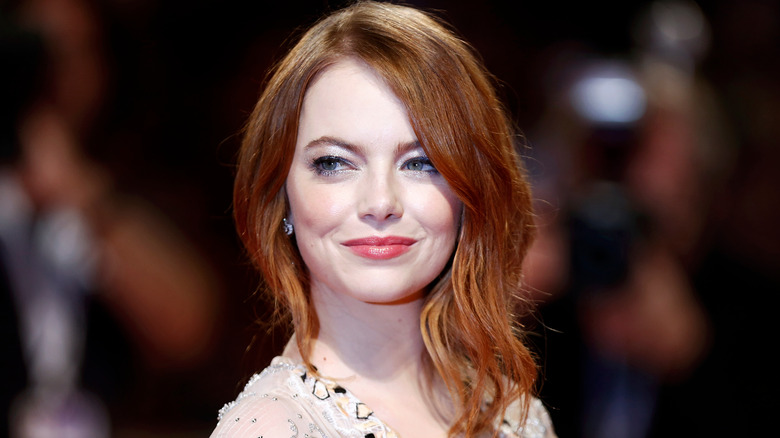 Andrea Raffin/Shutterstock
Nicki Swift conducted a survey of 565 respondents to see which actor's singing voice surprised fans the most. According to the results, Emma Stone had the most surprising voice with 46% of the votes. Most people probably discovered Stone's musical chops in the hit film "La La Land," which earned her the Oscar for Lead Actress in 2017. But strangely enough, Stone had multiple other singing roles before her Oscar-winning performance. At 16 years old, she was a contestant on VH1's singing competition series "In Search of the Partridge Family" — as Entertainment Weekly notes, she did win the role of Laurie Partridge, but the show was never picked up — plus she sang in her breakout role in "Easy A."
More notably, however, Stone starred as Sally Bowles in the Broadway production of "Cabaret," which likely helped influence her "La La Land" role. When speaking to W Magazine, she said she was "nervous" about singing in a film, but felt "prepared." "I had been doing Cabaret eight times a week and I was able to go a little easier on myself about the fact that I am not, you know, the world's greatest singer by any stretch of the imagination," Stone said. Despite her singing prowess, she has no plans for ever releasing a studio album. "No, the answer to that is a hard no," she told Entertainment Tonight Canada when asked if an album was in her future.
Fans also thought "Pitch Perfect" star Rebel Wilson and Andrew Garfield of "Tick Tick Boom" fame had surprising singing voices, having received 21% and 19% of the votes, respectively.