Lies About Gwen Stefani That People Believed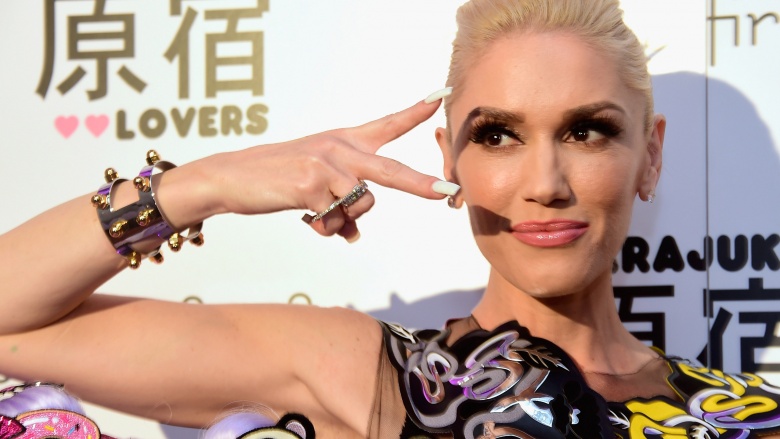 Getty Images
Gwen Stefani's personal life topped the gossip charts in 2015. She divorced rocker Gavin Rossdale after nearly 13 years of marriage, hooked up with country sensation Blake Shelton, released a hit single about the former, and blew up Instagram with photos of the latter. All that "Rich Girl" activity spawned plenty of new lies and dug up some old ones. Let's take a look at the ish that was B-A-N-A-N-A-S.
The one where Gwen and Blake got engaged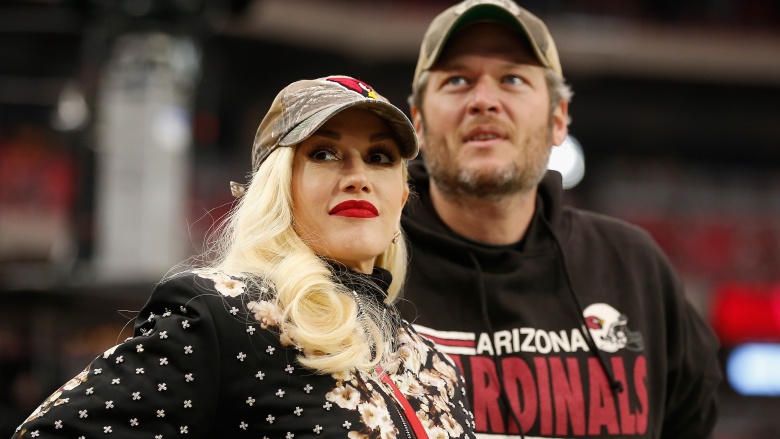 Getty Images
Before the ink had dried on their respective divorce papers, gossip mags were already tying the knot for The Voice coaches Stefani and Shelton. According to a December 2015 issue of In Touch magazine, after an "amazing night" together, Stefani blurted out, "Let's get married!" and Shelton answered, "Let's do it!" The gossip mag said plans for a secret vacation and elopement "someplace very laid-back and tropical" were well underway. Though we have no doubt that a ska princess riding off with a cowboy would make great material for new albums, Gossip Cop insists the wedding bells are bogus, citing repeated denials from the couple's reps.
The one where Gwen was carrying Blake's baby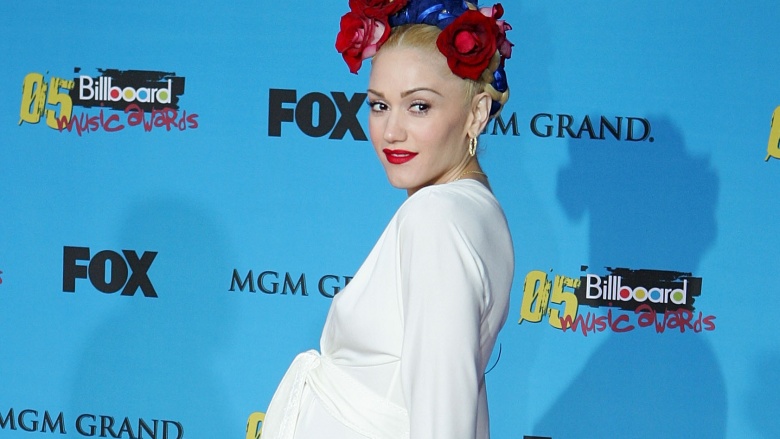 Getty Images
No engagement rumor is complete without a shotgun wedding storyline. Rumor has it, Stefani and Shelton are racing down the aisle because, at 46, she's carrying his baby. This would be Shelton's first kid and Stefani's fourth. She has three sons: Kingston, Zuma, and Apollo, all with ex-husband Rossdale of the rock band Bush. An unnamed source for OK! Magazine said Stefani "made an appointment with a doctor in late October [2015] after signs pointed to her being pregnant. She's already changed her lifestyle in preparation for the possibility. And [Shelton] would be thrilled to become a dad."
Shelton laughed off the gossip on his Twitter, saying, "Damn, I'm fertile!!" It's not this cowboy's first rodeo with baby talk. During, and even after, his marriage to country crooner Miranda Lambert, rumors flew that the Nashville power couple were unexpectedly expecting.
The one where Gwen dumped Blake for Moby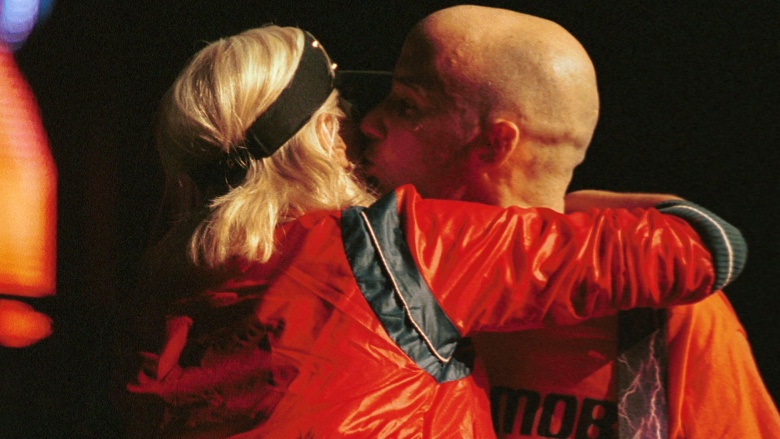 Getty Images
In 1999, Stefani hooked up with electronica ace Moby on the hit single "Southside." The track's video features the duo on a bed, nearly-but-not-quite kissing. Some say Moby has been trying to revisit that scene ever since and finally made his move. Celeb Dirty Laundry reported in October 2015 that Stefani "dumped" Shelton in favor of her former collaborator. The gossip site said she was possibly wooed away by a dinner invitation to Moby's Los Angeles eatery, an organic, vegan bistro called Little Pine. Stefani's vegetarian diet and West Coast roots are far more compatible with Moby's strict vegan lifestyle, the site said, going so far as to imply that the techno king launched his restaurant in 2015 with her in mind.
As much as we love an underdog, let's be real. There has been zero social media footage of Moby and Stefani canoodling and no romantic reports from any named sources. The only legitimate documentation of Moby actually discussing dinner plans involves a Bon Appétit magazine article from August 2015. In that interview, Moby is asked if he'd rather dine with Rihanna or Taylor Swift. He picks Swift "because she seems more opinionated and engaged."
The one where Gwen was mad at Gavin for getting her pregnant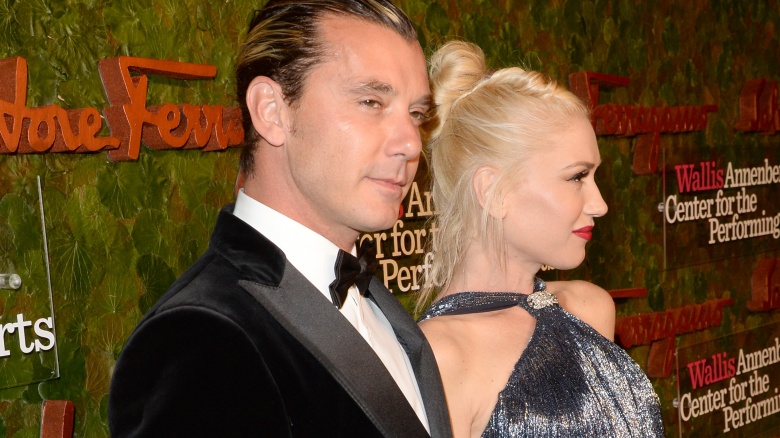 Getty Images
We can't blame you for believing this one because, well, there's some truth to this tale. On shock jock Howard Stern's radio show in 2014, Rossdale revealed that Stefani told him she was pregnant with their third child via a harshly worded email. Rossdale said, "I got this email on the road from Gwen, and the title was in capitals, 'LOOK WHAT YOU DID TO ME NOW.' I was like, 'What is this?' My blood pressure went through the roof. And I opened the email, and it was the pregnancy stick."
The email was real, but Stefani wasn't really mad. She was simply having fun with Rossdale. Truth be told, Stefani had wanted another baby but had assumed that ship had sailed. In a 2012 interview with Marie Claire she said, "I really, really, really wanted one about two years ago. And it didn't really work out." She didn't delve into specifics, but added, "Everything works out how it should. You can't plan anything, right?" That's right. Stefani was 44 when she gave birth to Apollo in 2014, calling him a "miracle."
The one where Gwen was fired from The Voice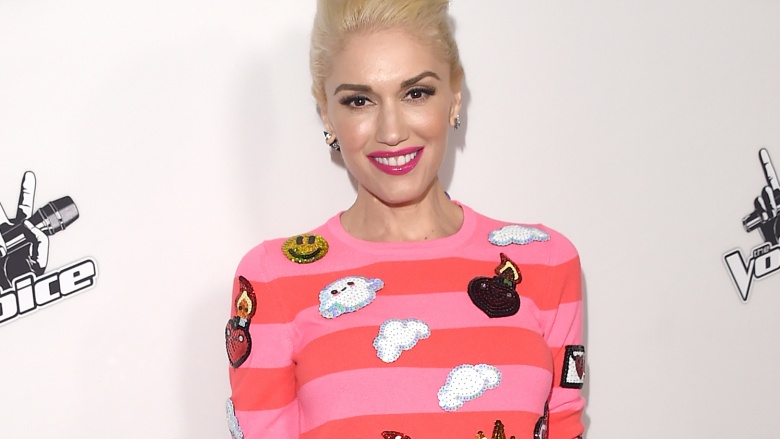 Getty Images
In December 2014, multiple tabloids said Stefani was getting booted from The Voice because she didn't play well with others. Classicalite.com called her "too mean and unpredictable," saying she drove the cast and crew bananas "with her diva antics and bad attitude."
Not true. A year after those doomsday predictions, the ain't-no-hollaback girl was back in the judge's seat. Her presence, on and off-screen, bolstered the show's publicity in 2015, particularly her heart-wrenching live performance of "I Used to Love You," the song she wrote about her tumultuous divorce from Rossdale.
Christina Aguilera is slated to return to the show in Stefani's stead for season 10, but television executives said that's been the game plan from the start. Stefani wasn't fired. Her role was temporary by design. Talking about the show's musical chairs, host Carson Daly told US Weekly that judges are "musicians first. We knew that they have to tour around the world and so, unlike other shows, we've always known that we're going to have the revolving chairs."
The one where Gwen ripped off a Swedish singer's song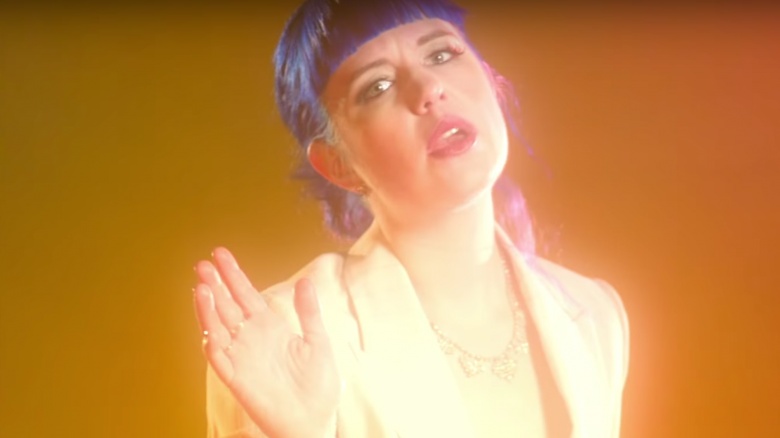 In 2014, Swedish pop star Ji Nilsson politely pointed out that Stefani's single, "Baby Don't Lie" sounded just like her jam, "Heartbreakfree," which was released ahead of Stefani's track. Nilsson diplomatically tweeted, "I have not been sitting around waiting to say that a famous artist copied the production of my song. Blogs started to write about it and people agreed so I listened...and yes, I agree that the production sounds alot [sic] like 'Heartbreakfree.'" She added, "I love @gwenstefani and No Doubt. 'Don't Speak', 'Just A Girl' and 'Cool" are AMAZING songs."
The cordial conflict never escalated. "It's highly doubtful that Stefani heard or stole Nilsson's track," said Spin, "but we wouldn't be totally shocked if her producers Ryan Tedder and Benny Blanco heard it at some point and were inspired."
This wouldn't be the first time pop artists have inadvertently released the same music. Beyonce and Kelly Clarkson scored huge hits with the same track in 2009, and Stefani's producer had a hand in that glitch too. Journalist John Seabrook explained the '09 gaffe on the Studio 360 radio program. "The same producer, Ryan Tedder, made the track and sent it out to two different melody writers. Two different songs were written," he said. "Somebody screwed up, and Beyonce came out with "Halo." Kelly Clarkson was about to release "Already Gone" and wanted to pull it from her record. That didn't happen, and then it went on to become just as big a hit as "Halo."
Bottom line: our girl Gwen is off the hook.