The Truth About Melissa Gilbert And Sara Gilbert's Relationship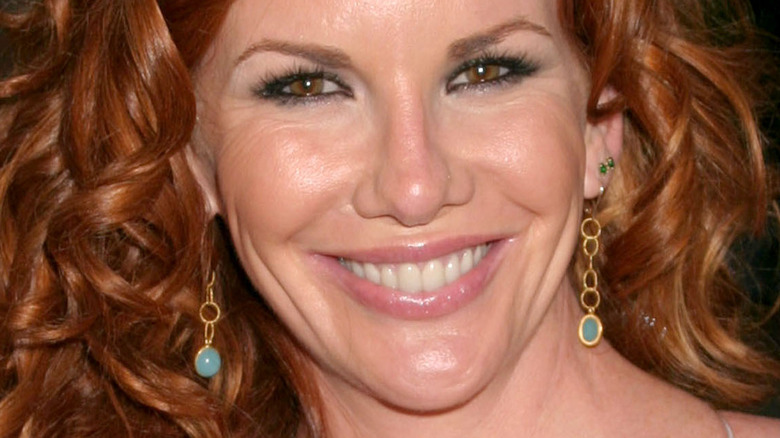 carrie-nelson/Shutterstock
Melissa Gilbert and Sara Gilbert both made their mark in Hollywood at a young age. Melissa, the older of the two Gilbert sisters, was already an established child star on the television series "Little House on the Prairie" when her younger sister was born in 1975. Melissa was only 10 years old when she landed the starring role as Laura Ingalls on the NBC drama series, according to IMDb.
And it was growing up in her famous sister's shadow that inspired Sara to try acting as a kid. After Sara saw Melissa receive a star on Hollywood's Walk of Fame in March 1985, she kicked her own acting goals into high gear, according to AmoMama. By 1988, Sara was cast as Darlene Conner in the long-running sitcom "Roseanne." And like her sister, she was recognized for her work at a young age. Sara was only a teenager when she was nominated for two Emmy Awards for her role as Darlene Conner, per Emmys.com. More than 30 years later, she still plays the character today on the ABC reboot "The Conners." 
Yet, while both women are known for their iconic TV families, how do these sisters get along in real life?
Melissa and Sara Gilbert were raised by the same mother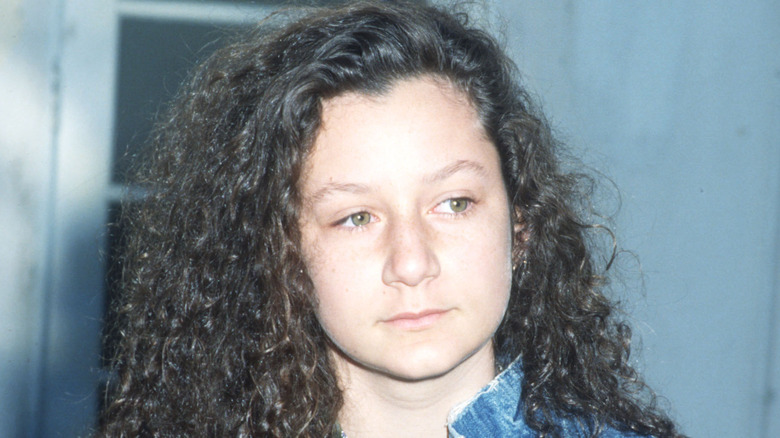 Barry King/Getty Images
Melissa Gilbert and Sara Gilbert are half-sisters who were raised by the same mother, Barbara Cowan. In 1964, a newborn Melissa was adopted by Barbara and her husband, actor Paul Gilbert, according to PopSugar. Her celebrity father helped her get into the acting business, but Melissa's parents divorced when she was 8 years old. Sara was born on January 29, 1975 to Barbara and her second husband, Harold Abeles, according to IMDb. When she decided to get into show business, Sara took the Gilbert last name to help her chances.
While the sisters had an 11-year age gap, they had similar paths when it came to childhood stardom. But their later teen years were very different. In her 2009 tell-all, "Prairie Tale: A Memoir," Melissa revealed that she was unsure about going to college with "Little House" still on the air, noting that she could hear her grandfather, TV writer Harry Crane, saying, "Who leaves a hit show? You have to be a moron to leave a hit show." While she considered Harvard, Northwestern, and other top schools for her post-high school education, Melissa ultimately bailed on her SATs and skipped college altogether.
Sara, on the other hand, worked with "Roseanne" producers to be away from the hit show so she could study at Yale. In 1997, Sara graduated from the Ivy League school with honors as her TV alter ego went to art school.
Melissa Gilbert also stood by her sister's side as she made major announcements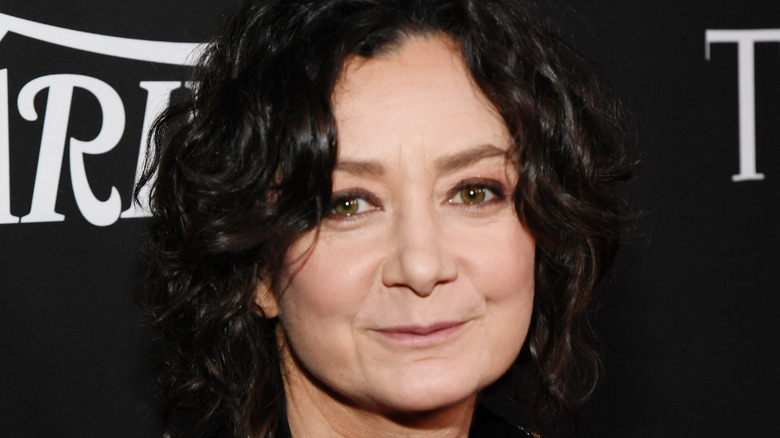 Kevin Mazur/Getty Images
The Gilbert sisters were always close — except when it came to one topic. Melissa Gilbert spent her teen years dating celebrity hunks, such as Rob Lowe and Scott Baio, while Sara dated her "Roseanne" co-star Johnny Galecki. Her relationship with Galecki helped her realize that she was gay, she once revealed on "The Talk," according to the Los Angeles Times. But Melissa claimed she knew all along that Sara was gay.
During a 2010 appearance on "The Talk," Melissa explained that she once tried to get Sara to come out to her. "I took her to dinner when she was in her teens and I sat her down and I gave her this long speech about how much I love you and it doesn't matter and you're my darling and blah, blah, blah and you can tell me anything," Melissa revealed, according to People. "And she looked and me and she said, 'I'm not gay.' And I was like, 'OK, whatever.'" Melissa added that it was "years later" that Sara called her and casually said, "You know, what if I just said that I'm gay." "And I went, 'And?' I mean I think always I kinda knew," Melissa noted.
Melissa also supported her sister when she decided to leave her long-running role as a co-host on "The Talk." When Sara announced she was leaving the show in 2019, Melissa posted to Twitter to offer her full support. "I love my baby sister [Sara Gilbert] so much," Melissa tweeted at the time. "I am so incredibly proud of her."