Amy Schumer Is The Only Woman On Forbes' Highest-Paid Comedians List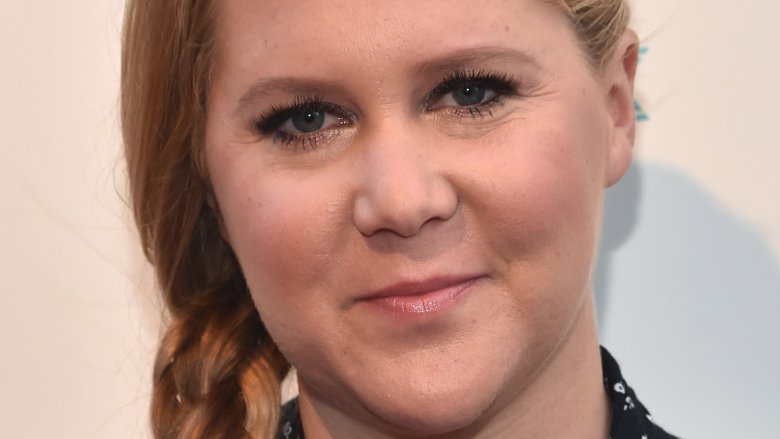 Getty Images
Amy Schumer has once again broken into the boys' club. 
As E! News reported, the comedian was, for the second year in a row, the only woman included on Forbes' annual top-ten list of the world's highest-paid comedians. In 2016, Schumer became the first woman to ever make the list, ranking at #4 with an income of $17 million. 
This year, the Trainwreck star has remained the only one. Although she dropped to #5 on the list, her income increased by an estimated $20 million, as she banked $37.5 million in 2017.
Ahead of the Snatched star was Jerry Seinfeld, who led the pack again after raking in $69 million, with Chris Rock, Louis C.K., and Dave Chappelle following. Behind Schumer were Kevin Hart, Jim Gaffigan, Terry Fator, Jeff Dunham, and newcomer Sebastian Maniscalco, who rounded out the list.
In September 2016, Forbes released a breakdown of Schumer's earnings, which stemmed mainly from her television work on Inside Amy Schumer and her various roles in film, as well as her unique ability to bring her stand-up tour to major venues, such as Madison Square Garden. 
As the publication noted at the time, the comic's inclusion on the list gave hope that the industry was moving toward being more inclusive. However, its recurring lack of women also expressed the glaring disparity between the genders when it comes to income equality and opportunity in comedy — a topic which Schumer has often tackled both on and off the screen and stage. 
She told GQ in 2015, "All I've ever wanted is to be treated like a comedian who's performing at your venue, who sold it out. Just talk to me how you would talk to Bill Burr, who was here the week before me. Like Patton Oswalt, who'll be here next week."