Why No One Would Hire Farrah Fawcett After Charlie's Angels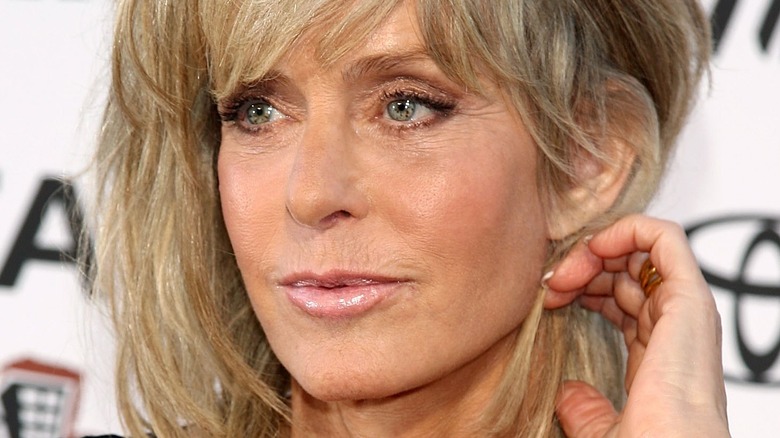 Kevin Winter/Getty Images
Farrah Fawcett will forever be remembered as Jill Munroe, one of three gorgeous detectives on the 1970s TV series, "Charlie's Angels." In 1976, the then-29-year-old starred alongside Kate Jackson and Jaclyn Smith in the iconic show, which revolved around three private investigators at a detective agency owned by Charles Townsend (John Forsythe). Fawcett, who signed on to the TV series shortly after posing for her iconic red swimsuit pinup poster, was the show's breakout star.
Jackson, who played Det. Sabrina Duncan on the series, once told Entertainment Weekly that when she first laid eyes on her gorgeous co-star with the feathered blonde hair she "just froze and stared." Jackson recalled thinking, "Oh God, the competition is really bad around here" — adding elsewhere, "I almost went home because of her, when I saw her I thought, 'Oh God, I better go home and, you know, be a teacher or something.'"
Jackson didn't go home, but Fawcett did. At the height of her success on "Charlie's Angels" — and yes, that'd be Season 1 — Fawcett decided to quit the show. She left "Charlie's Angels" in 1977 after just one season and 22 episodes, per IMDb. There were rumors that Fawcett wanted to do movies, while others speculated that her superstardom was causing friction with her then-husband, "Six Million Dollar Man" star Lee Majors. But regardless, the move was almost a career-breaker.
Farrah Fawcett was warned that her career would be ruined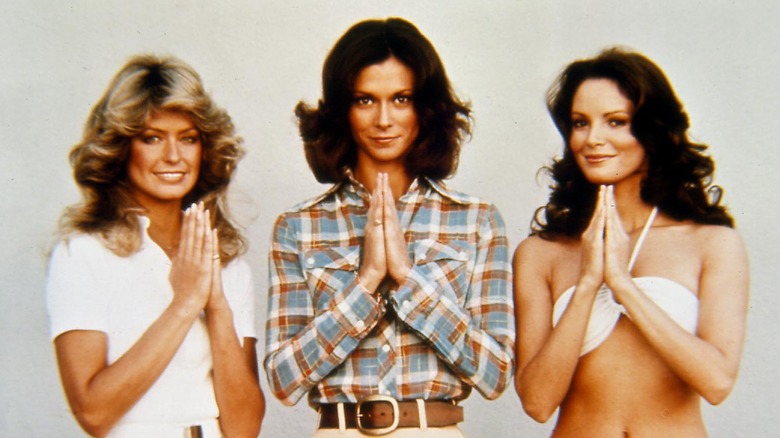 Avalon/Getty Images
Fans were shocked when Farrah Fawcett left "Charlie's Angels." Her former assistant, Mike Pingel, told Closer Weekly that Fawcett wanted to "expand her acting" — and her pocketbook. "The progression came and at the end of the first season, she wanted more as an actress," Pingel told the outlet. "She was done with the 'cookie-cutter' Jill Munroe, the beautiful girl that episode after episode did the same thing." Pingel added that Fawcett tried to renegotiate her contract, to no avail. "Even in '77 she knew the power of her imagery and what money can come with that," he said. "They were only offering her 2.5 percent of the merchandise ... She knew she wanted much more than that for her image and her rights. And that's why she didn't sign the contract."
Fawcett was replaced by Cheryl Ladd, who would play her character's sister, Kris. She was also sued by producers for $7 million for breach of contract, according to People. The settlement required her to make several guest appearances on her former show. In an interview with Archives of American Television, "Charlie's Angels" producer Leonard Goldberg revealed that he warned Fawcett that her actions would have serious repercussions. "She left us no alternative," Goldberg said. "I told her, I said 'Farrah, no one's gonna hire you. No one's gonna hire you because you're under contract. And if they hire you, we'll sue them for inducement to breach.'"
Farrah Fawcett's career rebounded in a surprising way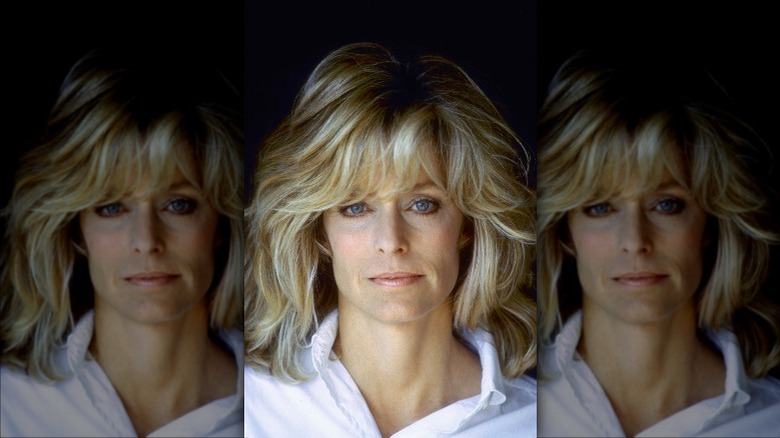 Michael Ochs Archives/Getty Images
In 1979, Farrah Fawcett told the People the "Charlie's Angels" lawsuit fallout almost "sank" her. "The industry was furious with me and hostile because I was a TV sex symbol who wanted to be an actress," she said. "People thought I was really pretentious, and for months no one would touch me. ... I was poison. But I just wasn't going to give up."
A look at Fawcett's IMDb page reveals she didn't do much acting between 1977 and 1983. But behind the scenes, wheels were turning. In 1983, she landed the lead role in an off-Broadway production of the gritty drama "Extremities," per Broadway World. It was in this role that critics began to look past her sex symbol image. "People said it was a big risk," Fawcett told The New York Times in 1986. "But if you feel strongly about something, you don't think about the risk. I just knew that I could do the role."
The stage role paved the way for her 1984 TV miniseries "The Burning Bed," which scored her an Emmy nomination for outstanding lead actress in a limited series of special. The "Burning Bed," based on a true story of a battered wife who killed her husband, gave everyone a look at Fawcett in a new light. More big roles followed, including a 1986 TV movie version of "Extremities," 1989s' "Small Sacrifices," and an Emmy-nominated recurring role in "The Guardian."