What You Didn't Know About Kyle And Kim Richards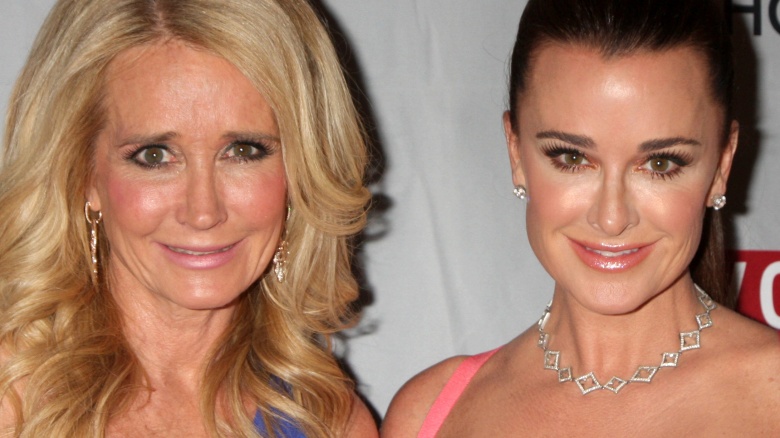 Kim and Kyle Richards are probably the most famous cast members of the Real Housewives of Beverly Hills. That's because their celebrity started at birth. The sisters were born and bred into fame and wealth, and it just kept growing. Unfortunately, their pedigree may also be where some of Kim's deep-seated issues began as well. Let's get to know Bravo's favorite siblings.
They come from a famous family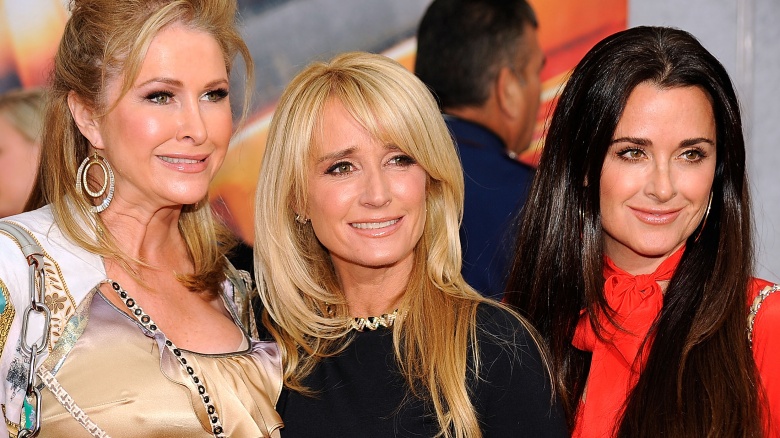 Getty Images
Kim and Kyle Richards are related to none other than the Hiltons. Kathy Hilton is the Richards' half-sister from their mother's first marriage to Lawrence Avanzino. That makes Nicky and Paris Hilton their nieces... and explains why Kyle appeared on The Simple Life and Paris Hilton's My New BFF back in the day.
You probably love at least one of their movies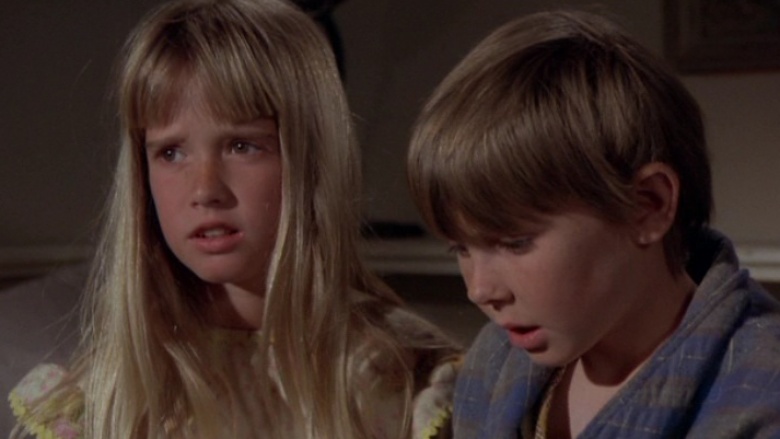 Kim Richards was a child actress, starring in Escape to Witch Mountain and Disney's Whiz Kid Capers series. As an adult, she played Christina Ricci's mother in Black Snake Moan and had a cameo in the Race to Witch Mountain remake. Kyle Richards appeared in the original Halloween and alongside Bette Davis in The Watcher in the Woods, as well as several lesser-known horror films. Kyle also appeared in the short film Bunny Bunny Bunny with Moon Unit Zappa.
Before they had mansions, they had The Little House On The Prairie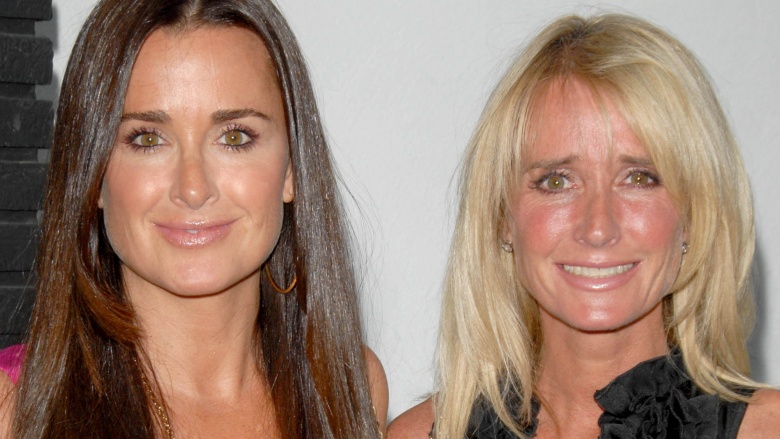 Kyle Richards had a recurring role on The Little House on the Prairie series as Alicia Sanderson Edwards. Kim was a guest star in an episode as a little girl with one leg longer than the other. Nepotism works, kids.
Kyle Richards was a teen mom before it was a thing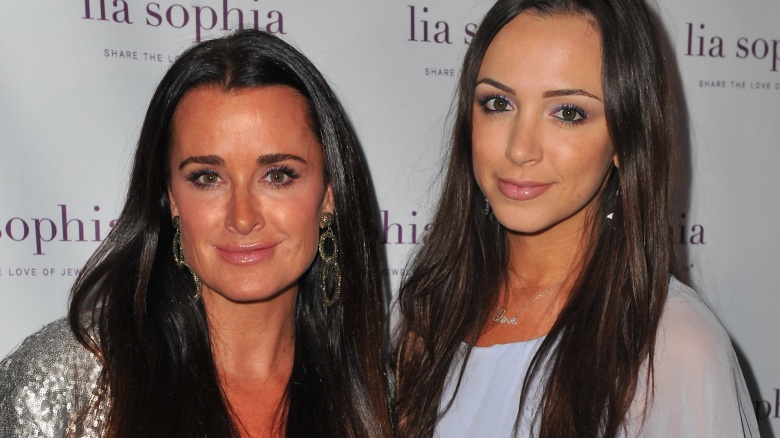 Getty Images
If only MTV had known about it back then! In 1988, Kyle Richards became pregnant with her daughter, Farrah, by then-husband Guraish Aldjufrie. She was only 18 at the time and divorced Aldjufrie within two years. Her marriage to real estate agent Mauricio Umansky was also a shotgun wedding—she was four months pregnant when they tied the knot.
They've been on TV basically forever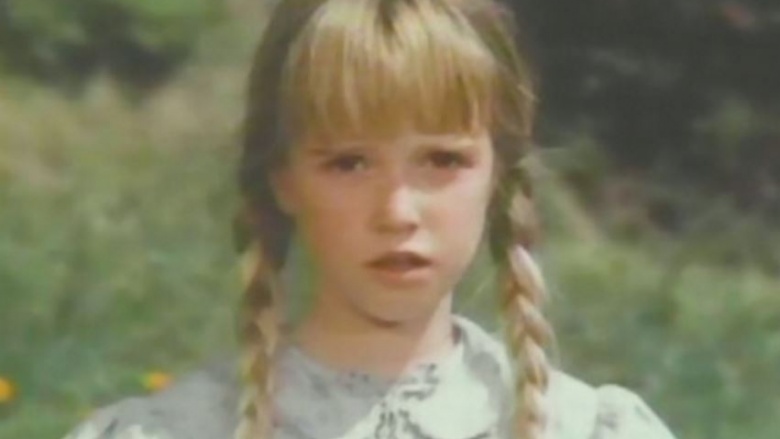 Before becoming Real Housewives, Kim Richards was a TV staple in her youth, appearing in Diff'rent Strokes, CHiPs, Magnum P.I., The Love Boat, and more. Her acting debut was for a diaper commercial when she was only four months old! Aside from her Little House days, Kyle starred as Nurse Dori in E.R. for 20 episodes, rubbing elbows with the likes of future stars like George Clooney and Julianna Margulies.
They were pressured to marry rich...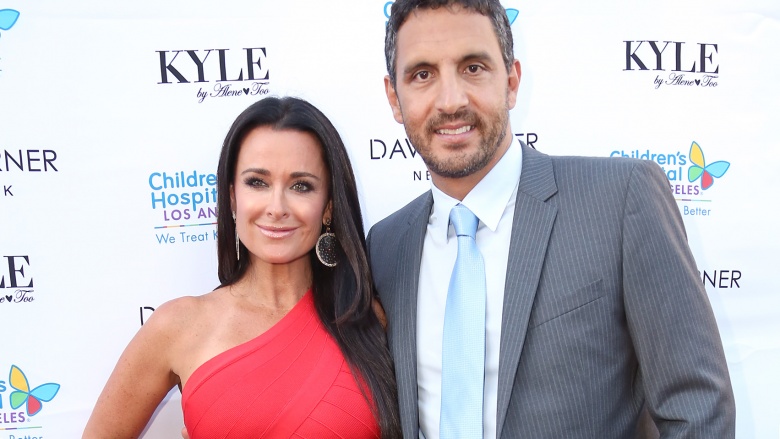 Getty Images
In the book House of Hilton, author Jerry Oppenheimer alleges that Kim and Kyle Richards, along with half-sister Kathy Hilton, were encouraged by mom Kathy Dugan to find rich husbands when they were kids. That pressure from their mom stuck: when Kim's first husband, G. Monty Brinson, proposed, she reportedly demanded a bigger diamond than he first gave her.
...And maybe to cheat richer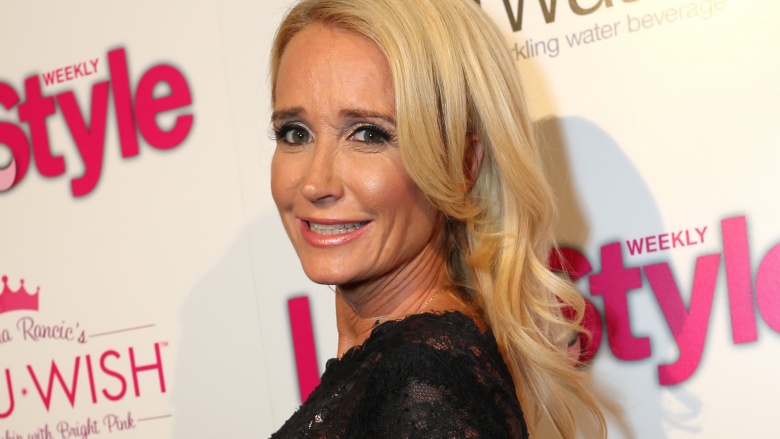 Getty Images
Kim Richards' ex, Monty Brinson, claims that she cheated on him with oil heir Gregg Davis. Jerry Oppenheimer's House of Hilton reads, "Kim would say she had to go babysit [her nieces] Paris and Nicky and, really, she was being fixed up...and I found out about it. She was being influenced to do it. She was being pressured because of the billions of Davis dollars." He added, "[Kim's mother Kathy Dugan] was looking for the best for her daughter and those guys [the Davis family] had mega-money."
Kyle Richards converted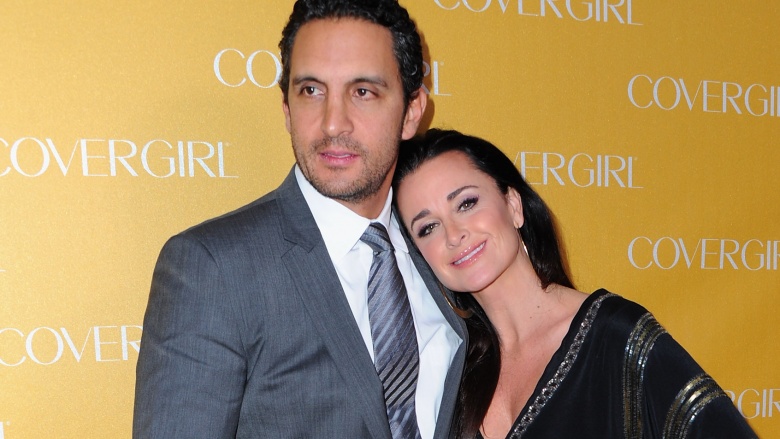 Getty Images
When Kyle Richards married current husband Mauricio Umansky, she converted to Orthodox Judaism. She frequents the Los Angeles Kabbalah Centre, even though it's not really trendy anymore.
Kim Richards has a tragic past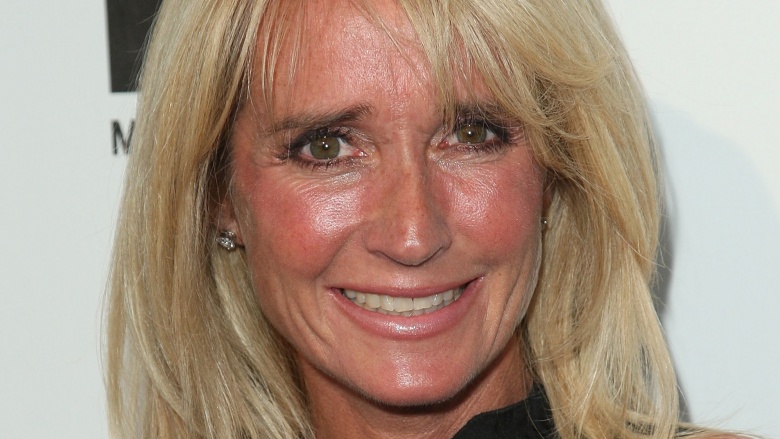 Getty Images
Kim Richards was engaged to who would've been her second husband, John J. Collett, in October 1991—and was on the phone with him when a hitman shot him in front of a deli in the San Fernando Valley. People reports that Collett worked for a commodities firm that allegedly defrauded investors, mostly the elderly, for over $100 million, leading many to believe his murder was the result of a failed part of the scheme (Collett's family insists he was a victim and an unwitting pawn in the crime). The loss of her fiancé devastated Kim, and those close to her reportedly believe this is when her issues with substance abuse began.
Kyle Richards' first time was with a celeb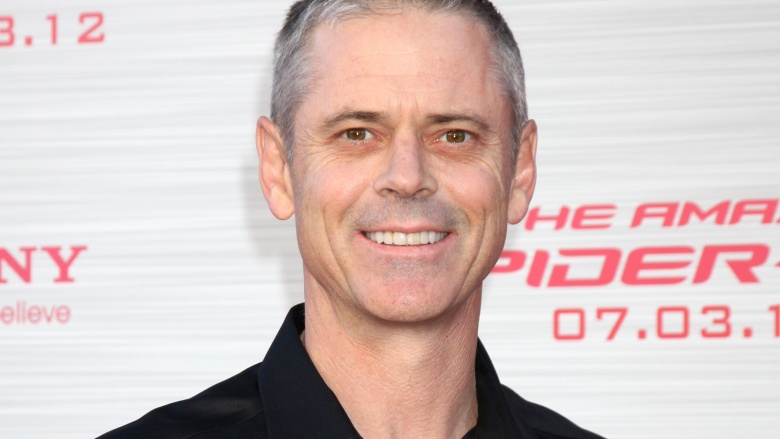 Kyle Richards revealed on Andy Cohen's SiriusXM radio show that she lost her virginity to C. Thomas Howell. Howell currently stars on Girlfriends' Guide to Divorce, which also airs on Bravo. She laughed to Cohen, "I have not talked about this with my husband, I just hope my husband is so busy in meetings today!" As for why her romance with Howell didn't last, she explained simply, "Well, we were kids. We were, you know, teenagers. I was with him until I got married the first time."
One of Kim Richards' children needed serious help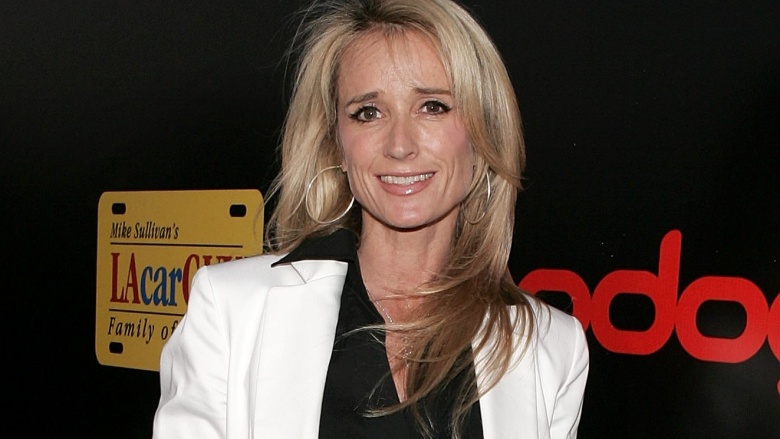 Getty Images
Kim Richards has four adult children between exes Monty Brinson and Gregg Davis. In March 2015, Radar Online reports that one of her children was admitted to a psychiatric facility. It was never disclosed which child it was, though a source says the ordeal was "very, very hard on Kim."
Even Kim Richards' dog has issues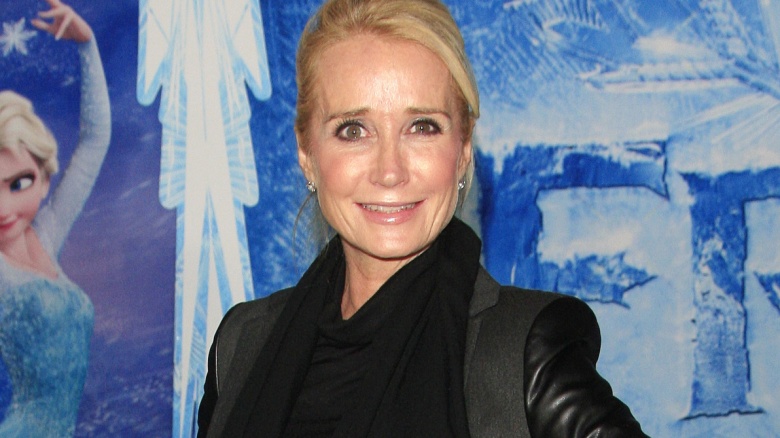 You've probably spotted Kim Richards' cute pitbull, Kingsley, on Real Housewives of Beverly Hills. Unfortunately, Kingsley's life is as messy as his owner's. So far, Radar Online reports a total of four people have accused Kingsley of biting them: Kingsley's trainer, Kyle Richards' daughter Alexia, Kim's 80-year-old pal Kay Rozario, and a woman named Kelly Crossley. Crossley is reportedly suing Richards for unspecified damages following the alleged attack.
Kyle Richards is pals with the Obamas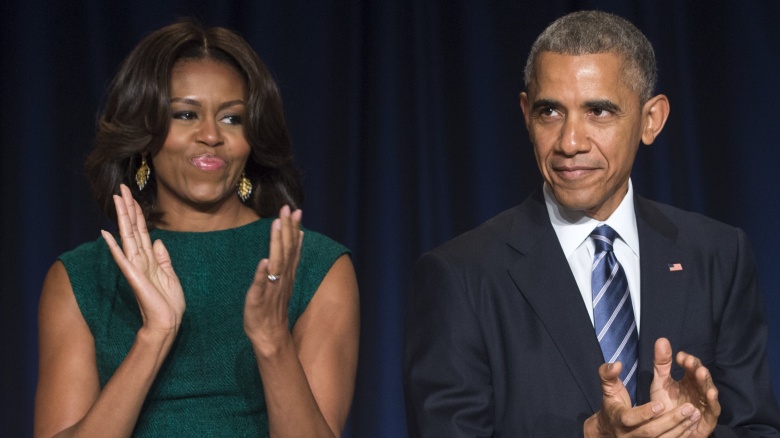 Getty Images
In fall 2011, Kyle Richards met the President and First Lady. She attended a fundraiser for President Barack Obama's reelection campaign at the Los Angeles House of Blues, where she rubbed elbows with him and First Lady Michelle Obama. Kyle was stoked to learn that the First Lady is actually a fan of Real Housewives of Beverly Hills.
Kim Richards is set for life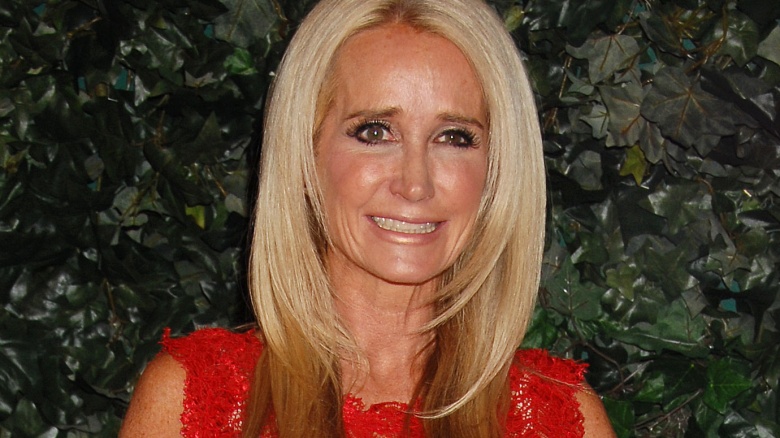 Kim Richards' first marriage to supermarket heir-turned-pro poker player Gregg Davis nets her $23,000 a month in her divorce settlement until she remarries. That means she gets $276,000 a year just for having a failed marriage and staying single. Where do we apply, and why with that kind of money did she allegedly shoplift from Target?