Gwen Stefani Finally Launches Project Fans Have Been Waiting For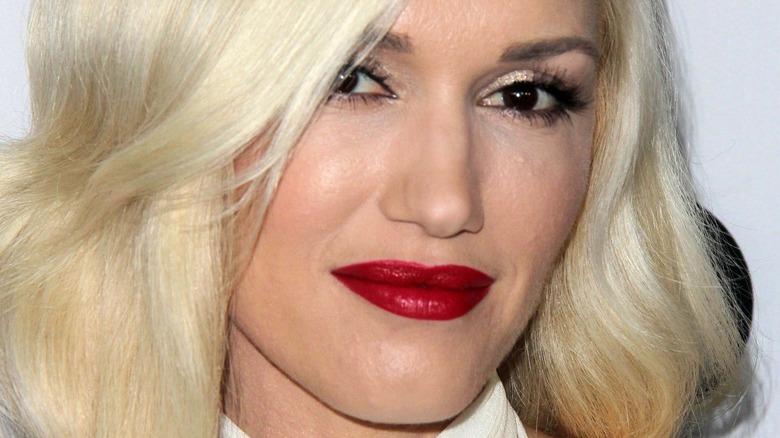 Kathy Hutchins/Shutterstock
Gwen Stefani is a woman who can clearly do it all. After all, she is a chart-topping singer, fashion designer, actor, and on-and-off coach on NBC's "The Voice." During VH1's "100 Greatest Women In Music," Evanescence's Amy Lee stated, there really "wasn't anything I've ever seen her do that wasn't really really cool" and we totally agree!
In the mid-2000s, Stefani's unique, bold sense of style inspired her to launch her own fashion line, LAMB, which was soon followed by a secondary line named Harajuku Lovers. "Music and fashion, it all comes from the same place of creativity," Stefani told Billboard, adding, "I don't see why any musician who has style or pays attention to style couldn't do it [fashion]. It's an extension of my personality. I can't explain why I like it, it's just always been that way for me — like pizza." Stefani took her passion for designing to the next level by releasing fragrances, eyewear, and footwear, to name a few. When being honored with the People's Choice Awards' Fashion Icon Award in 2019, it was noted that the "Rich Girl" hitmaker had achieved over a billion dollars in retail sales. Sheesh!
And now, it seems Stefani is ready to bring another brand to the market — one she has been working on for many years.
Gwen Stefani is set to launch her first makeup line
Gwen Stefani has been using her Instagram page as a way of teasing her new brand, "GXVE." On February 18, she shared a video clip that zoomed in on her gold bangles, one of which had "GXVE" written in black text. "it's time to GXVE," she wrote in her caption. On February 21, Stefani posted another video that featured the blonde beauty showing off her checkered acrylic nails, rings, studded earrings, and her gold "GXVE" necklace. "making magic," she wrote.
Currently, "GXVE" has a website where customers can sign up. However, nothing else has been revealed. With that being said, it has been reported that Stefani has trademarked the name to sell a variety of products including makeup, bags, fragrances, accessories, and bralettes, to name a few, according to TrademarkLife. With this line expected to launch anytime, Stefani has, in fact, been working on it for many years. As previously reported by TMZ in 2018, it was said that the Grammy award-winner had plans of releasing a cosmetics line named "P8NT." In the past, Stefani has teamed up with Urban Decay, Revlon, and L'Oreal Paris, but has never released her own makeup line under her trademark, until potentially now.
Being the fashion icon that she is, Stefani's fans cannot wait until GXVE officially drops. "GWEN THIS IS GXVING OMG IM SCREAMING RIGHT NOW," one user exclaimed in capital letters. "I'M SO READY FOR THE MAGIC," another person shared. "Finally, God has answered our prayers!!" a third fan wrote.