Neil Cavuto Opens Up About His Scary Experience With COVID-19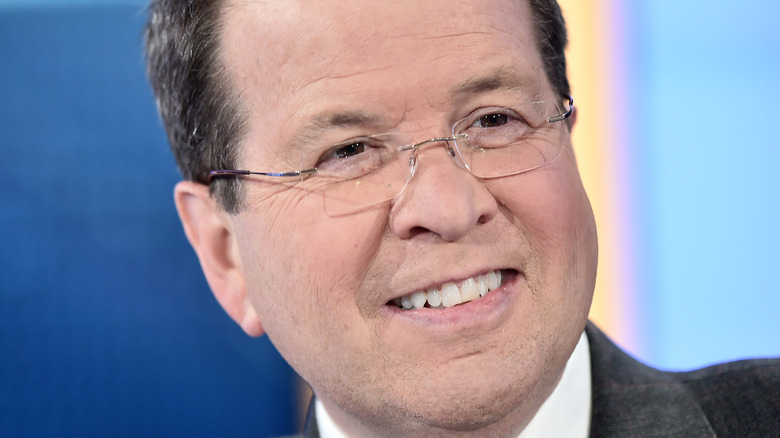 Steven Ferdman/Getty Images
As one of Fox News' leading men, Neil Cavuto has had his moments. Whether he was arguing with Lou Dobbs about former President Trump's economic policies or befuddling the Fox News community by endorsing the COVID-19 vaccine, it's hard to put Cavuto in a corner. Especially when it comes to pandemic-related talking points, Cavuto really changed the game when he picked the opposite side of the majority of his network colleagues. In fact, Media Matters estimated in August 2021 that 60% of Fox News segments on the vaccine included downplaying vaccines or undermining them. But that didn't stop Cavuto from saying something.
After getting a breakthrough COVID-19 infection, Cavuto asked viewers to get the shot on another of Fox's shows, "MediaBuzz." He said to host Howard Kurtz, "Stop the deaths. Stop the suffering. Please get vaccinated. Please." Cavuto himself is immunocompromised, according to People. He received a multiple sclerosis diagnosis in 1997 and had triple bypass surgery in 2016, and is in remission from Hodgkin's lymphoma stage 4, so he is particularly passionate about this subject. He recently returned to his show after a second battle with COVD-19 and is opening up about how scary it was.
Neil Cavuto credits the COVID-19 vaccine for keeping him alive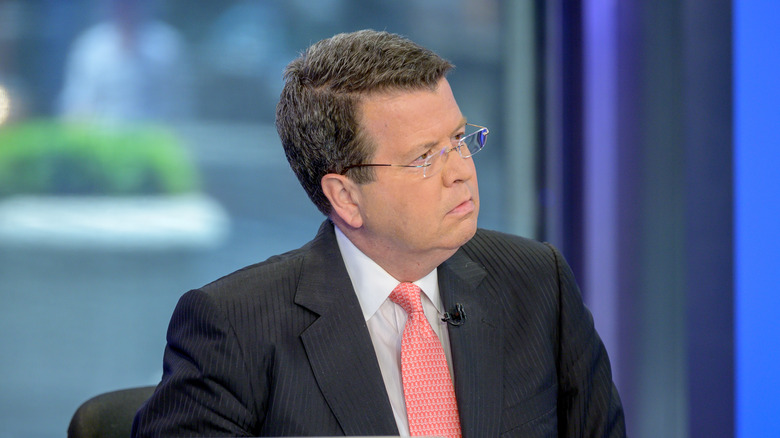 Roy Rochlin/Getty Images
Fox News viewers hadn't seen Neil Cavuto, host of "Your World with Neil Cavuto," in weeks. He returned to his show "Cavuto: Coast to Coast" on February 21 after being hospitalized with his second case of COVID-19. Cavuto had been in the intensive care unit and was "touch and go," he told viewers on his show Monday. His bout with COVID-19 became "COVID pneumonia," and he believes he would've died if not for the vaccine.
"Let me be clear, doctors say had I not been vaccinated at all, I wouldn't be here," he told viewers. "It provided some defense, but that is still better than no defense. Maybe not great comfort for some of you. I've got to be honest, frankly, it was not great comfort for me either! This was scary." He further warned viewers not to become "arrogant" about the pandemic just because they aren't as immunocompromised as he is.
Even back in October when he made his "MediaBuzz" appearance on Fox News, Cavuto said doctors told him he was lucky to survive COVID-19 once. His return to the air only goes to show the power of vaccines and, likely, his continued support of them.