The Blind Side's Quinton Aaron Opens Up About Head-Turning Weight Loss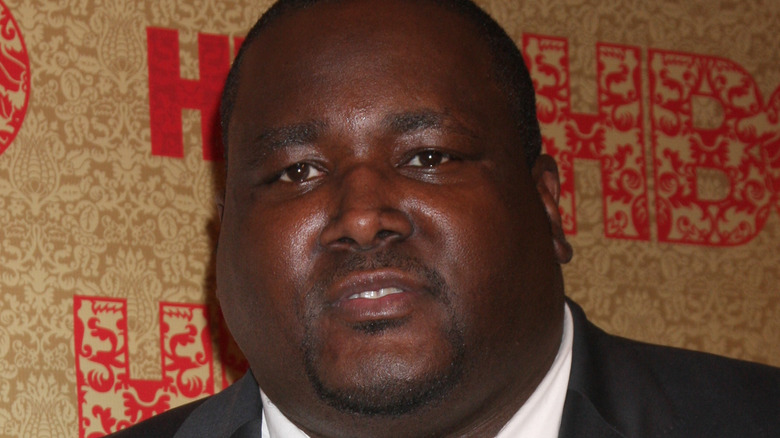 Kathy Hutchins/Shutterstock
"The Blind Side" movie told the story of football player Michael Oher's improbable rise to NFL stardom. Although Oher felt the film ultimately had a negative impact on his playing career, Quinton Aaron — who portrayed Oher in the biopic — believed "The Blind Side" was a net-positive. "Who gives a damn about what people say or think who wanna criticize your game bro, that shouldn't matter," the actor told TMZ in 2015. "Somebody is always gonna have something to say that you're not gonna like," he added.
Aaron, who was bullied in his youth, started a program called The Quinton Aaron Foundation, which focuses on eliminating bullying and helping create a positive environment for kids. "I used to get chased by older kids that had brothers that were gang members," the "Halfway" star recalled to Go Pride in 2013, when reflecting on his time in school as a youngster.
The following year, in 2014, Aaron was removed from a flight on US Airways due to his size — he weighed 550 lbs at the time. "I just grabbed my bag and just got off as quick as possible because it was embarrassing," he told ABC News. Aaron was not angry with the airline and instead wanted to use the experience as motivation to lose weight. Now, the actor has shed significant weight and is inspiring people online with his transformation.
How Quinton Aaron quickly lost 100 pounds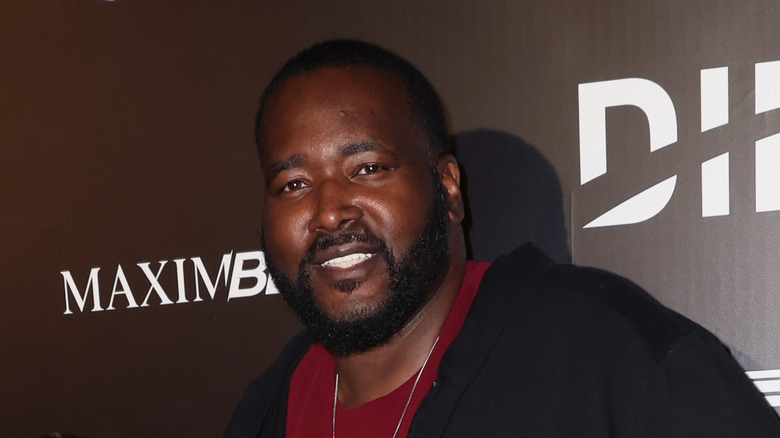 David Livingston/Getty Images
During the COVID-19 pandemic, Quinton Aaron put on major weight as he developed unhealthy eating habits. "The Blind Side" star would have chocolate bars for breakfast and routinely started his day with Kit-Kat bars and Reese's cups. As 2022 approached, Aaron decided he wanted to make serious lifestyle changes. "I used the new year as a way to get a new me," he told TMZ. Aaron was able to drop nearly 100 lbs as he cut out the candy bars, and eliminated bread while switching to a keto diet. In a matter of months, Aaron went from 559 lbs down to 462 lbs.
The actor was thrilled with the results, but set a new goal to drop 64 more pounds by May 10, per TMZ. That would put Aaron at the same weight he was while filming "The Blind Side." Plus, the date was significant because it was his late mother's birthday. "She was my best friend, my hero, and she's the reason why I am where I am today," Aaron told The Undefeated in 2017 when speaking about his mom.
Aaron received motivational words of support from fans when he posted a screenshot of the TMZ story that featured a photo of his weight loss to Instagram. "Inspiring bro!! lemme get to the gym," one fan wrote. "Congrats my brotha! Keep going!" a follower commented. "So happy for you and proud of you!" another added.