Rick Ross Apologizes For Gross Comments About Female Artists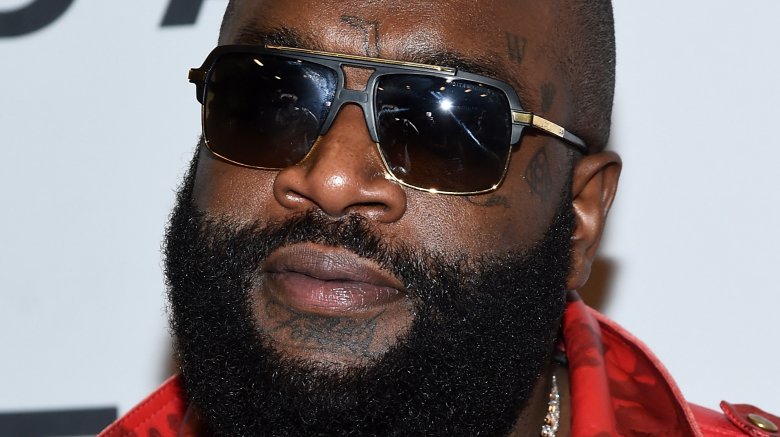 Getty Images
The rapper is apparently sorry for what he said.
In a Facebook post published on Thursday, July 27, 2017, Rick Ross apologized for his recent explanation as to why he hasn't signed any female artists to his label, Maybach Music Group.
Ross, 41, called his comments "a mistake," admitting that he regrets his choice of words. "I hope to use my mistake, my platform and the community to create positive discussion to implement change on a very important issue," he wrote. "Respect for the ones who stand up to say hey that isn't right. Now it's time to accept responsibility and all do better."
Ross added, "Many of the most talented artists you'll see in the running to be the next #MMG superstars are female artists. I look forward to clarifying my comments through my support."
Previously, Ross told radio show The Breakfast Club that he hadn't signed any women to his record label because he'd want to have sex with them. "You know, I never did it because I always thought, like, I would end up f***ing a female rapper and f***ing the business up," Ross said. "I'm so focused on my business. I just, I gotta be honest with you. You know, she looking good. I'm spending so much money on her photo shoots. I gotta f*** a couple times."
Gross.