Charlize Theron Confirms What We All Suspected About Her On-Set Relationship With Tom Hardy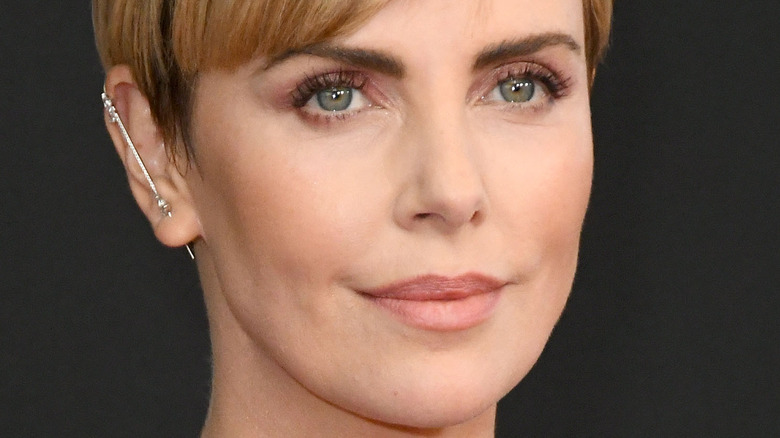 Quinn Jeffrey/Shutterstock
Charlize Theron and Tom Hardy appeared together in "Mad Max: Fury Road" all the way back in 2015 (yes, it was that long ago!) with the former taking on the role of Imperator Furiosa and the latter portraying Max Rockatansky.
It's been no big secret that the two didn't exactly get along during filming though, with various reports over the years suggesting the two didn't see eye to eye. While the explicit details were of what went down were mainly kept under wraps, both Theron and Hardy have insinuated that they were less than pally on the set, with Theron claiming to The New York Times in 2020 that she "didn't have enough empathy" for Hardy at the time.
"I think because of my own fear, we were putting up walls to protect ourselves," Theron claimed of their tension, noting that "everything was about survival."
Hardy also dished a little bit on what went down between them (as have their co-stars, like Zoe Kravitz!), admitting he felt he "was in over [his] head in many ways" when it came to the movie. "The pressure on both of us was overwhelming at times. What she needed was a better, perhaps more experienced, partner in me. That's something that can't be faked. I'd like to think that now that I'm older and uglier, I could rise to that occasion."
But now we're learning even more about what really went down filming the movie, including a specific incident between the headbutting co-stars.
Charlize Theron felt 'threatened' by Tom Hardy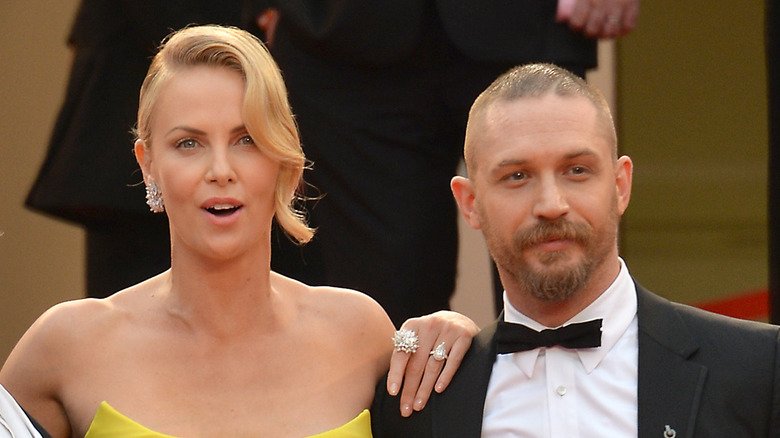 Jaguar PS/Shutterstock
We know exactly what went down between Charlize Theron and Tom Hardy on the "Mad Max: Fury Road" set, as the 2022 book "Blood, Sweat, and Chrome: The Wild and True Story of Mad Max: Fury Road" lifted the lid on an their explosive drama.
"It was like two parents in the front of the car. We were either fighting or we were icing each other — I don't know which one is worse — and they had to deal with it in the back," Theron explained (via Vanity Fair), calling the experience "horrible!" and admitting, "We should not have done that; we should have been better. I can own up to that."
The book details a specific verbal altercation between the co-stars after Hardy was late to set. Camera operator Mark Goellnicht claimed Theron began swearing at him when he turned up, to which Hardy allegedly got "quite aggressive" and left Theron feeling "threatened." After that, Theron asked a producer to shadow her on the set. "It got to a place where it was kind of out of hand, and there was a sense that maybe sending a woman producer down could maybe equalize some of it, because I didn't feel safe," she admitted.
Theron's stunt double previously spoke about the on-set drama to Metro in 2020, calling it "intense" and "challenging," while noting there were occasions the actors would film with each other's stunt doubles rather than each other.