What That Other American Idol Host Is Doing Today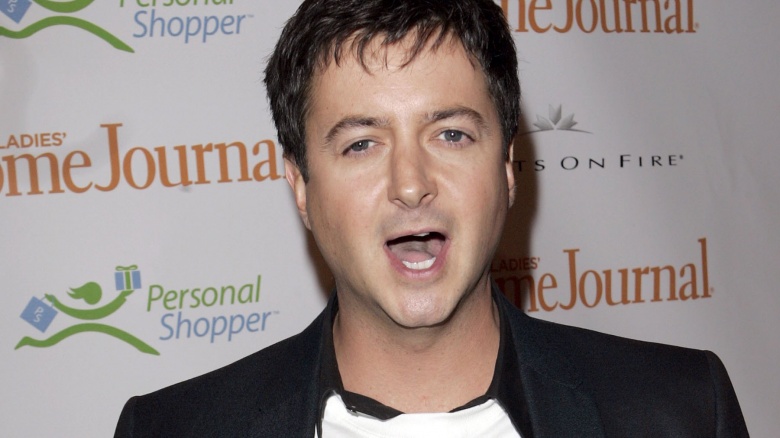 Getty Images
American Idol is signing off after this season—it's 15th! There have been lots of changes made to the show over the years, from the judging panel (Ellen DeGeneres?) to the way things shake out during the competition. But let's recall Season One, which featured Simon Cowell, Paula Abdul, and Randy Jackson as judges and produced a massive superstar in the form of Kelly Clarkson. Hosting duties weren't solely handled by Ryan Seacrest, who has since gone on to become a modern day Dick Clark and a star unto himself. His co-host was actually a guy named Brian Dunkleman. Some of you may be like, "Who?" while others may be like, "OMG! WTF ever happened to him?" Well, let's look at Dunkleman's history to find out where he has been since bailing on one of the biggest TV programs ever.
Dunkleman…out!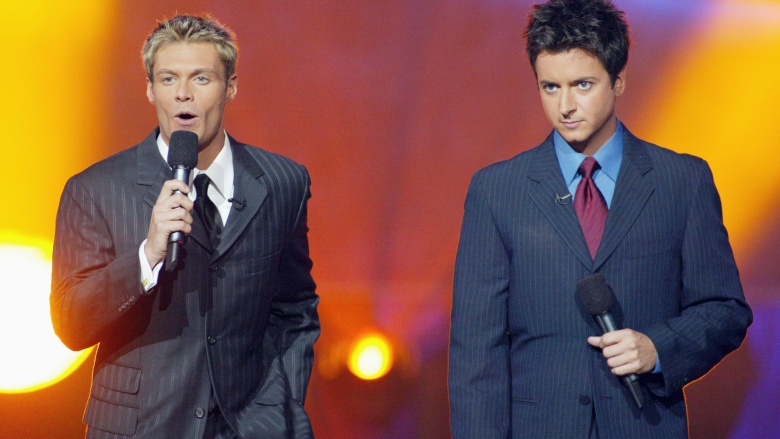 Getty Images
Remember the Seacrest sign-off of "Seacrest... out!" Well, Seacrest was in and Dunkleman was out. The actor and comedian quit the show in 2002 after filming Season One. Some fans have speculated on whether or not Dunkleman would likely have been fired had he not quit.
Get fit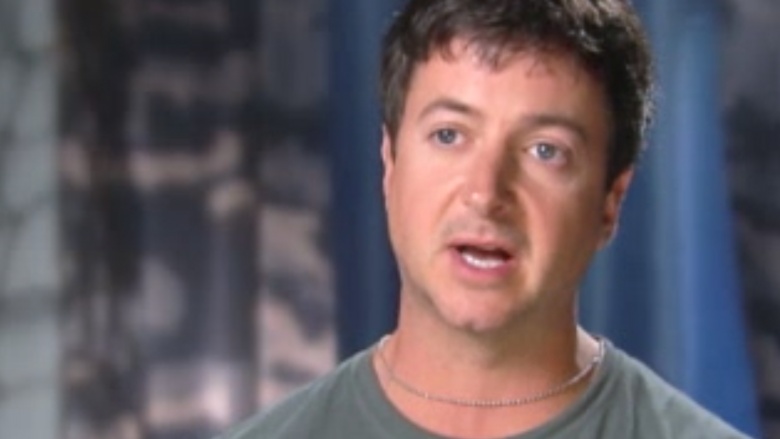 Dunkleman appeared on Celebrity Fit Club in 2008. He lost 15 pounds, and his team won the grand prize for most weight lost overall. That's cold comfort and small consolation, since Seacrest has gone on to be one of the richest and most respected hosts (and producers) in TV. While on the show, Dunkleman admitted that he bounced from American Idol because of how producers treated contestants. He conceded that it was indeed a career mistake, because...duh, of course it was.
Leaving Las Vegas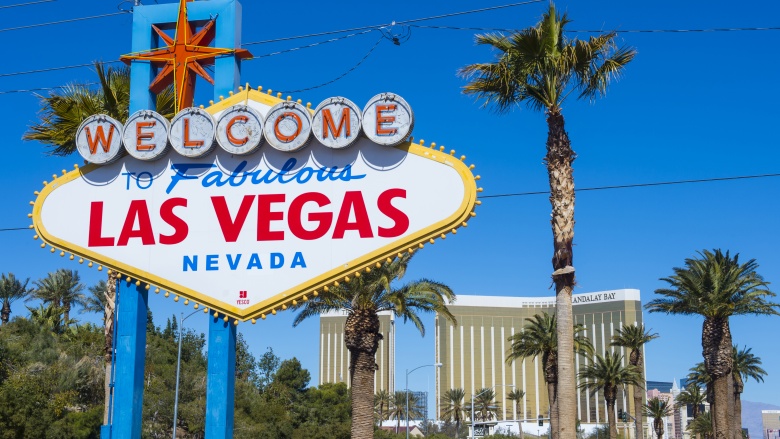 The comedian appeared on the now-canceled Las Vegas. Dunkleman has also played himself on an episode of My Name Is Earl. So these are some of his post-American Idol gigs, which didn't bring him the fame, fortune, or glory. Had he stayed with the show, he may have had more significant screen credits. After those illustrious appearances, where is he now?
Married with a kid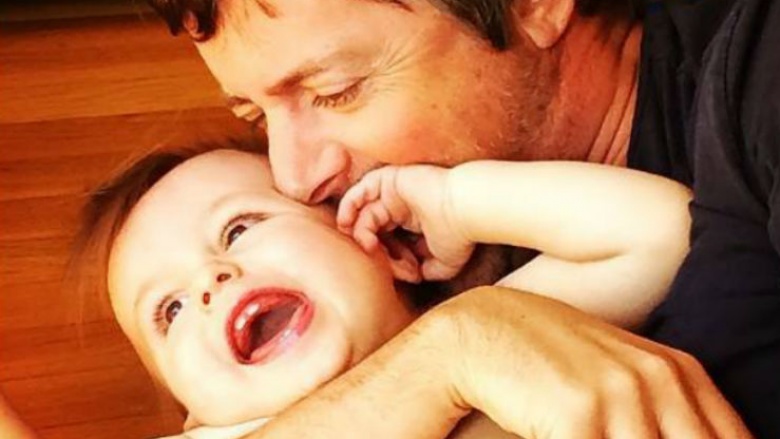 He is married and he has a young son. He regularly tweets about his family fun, shenanigans, and exploits. Throw him a follow if you are a Dunkleman fan or if you love all things from Season One.
The Dunk Tank Podcast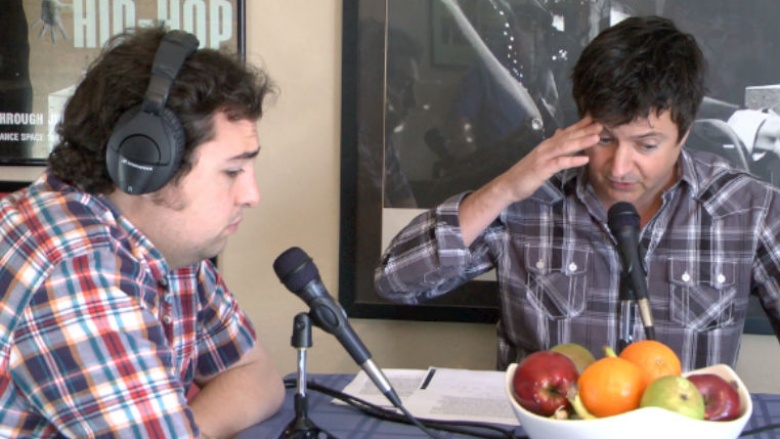 Dunkleman was hosting The Dunk Tank Podcast with comedian Chet Wild for a hot minute. But there doesn't appear to be any new episodes produced since June 2014.
Touring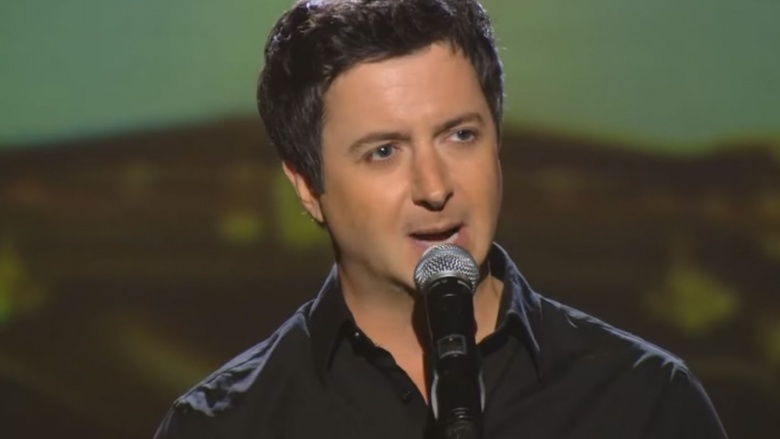 Dunkleman still books tours as a standup comedian. That's how he identifies himself on his Facebook and Twitter at least. He did leave American Idol to pursue his career, so there's that. Sadly, he isn't any sort of huge or even modest star whether you compare him to the likes of Ryan Seacrest.
Victory lap?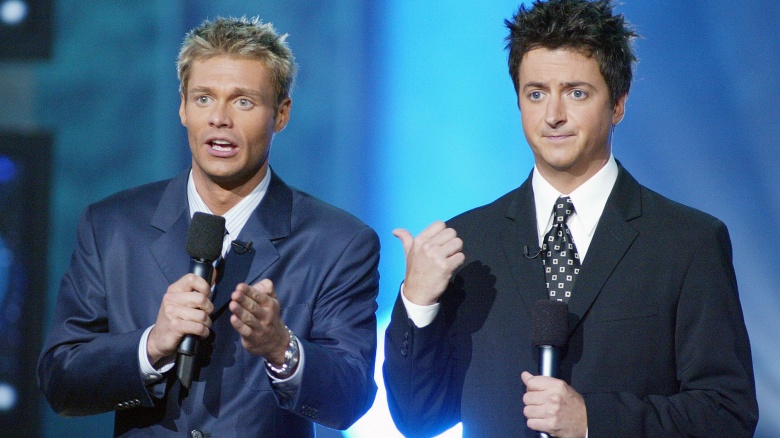 Getty Images
Perhaps Dunkleman will appear on at least one episode during the show's swan song. A Fox executive did say they would invite the former host to appear and that would make total sense. He started with the iconic show and its end should include him. He is, as his Twitter bio notes, a footnote in TV history...specifically American Idol's history.