The Real Reason LL Cool J Joined NCIS: Los Angeles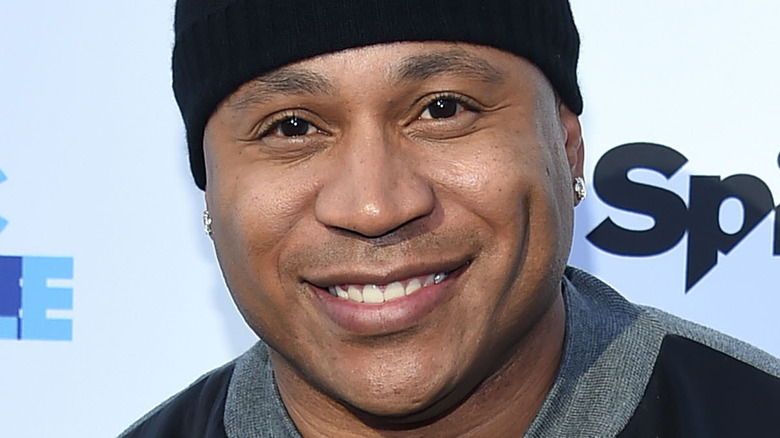 DFree/Shutterstock
LL Cool J is a very accomplished man, who continues to boast an impressive résumé. Many were introduced to the New York-born star when he kickstarted his career as a credible rapper. As of this writing, the "Luv U Better" hitmaker has released 13 studio albums and won two Grammy Awards from his nine nominations. His most notable songs include "Mama Said Knock You Out," "I Need Love," "Doin' It," and "Phenomenon," to name a few. It was in 2013 when LL Cool J released his last album.
However, he has been busy working as an actor and a television presenter in recent years. With that being said, the world of acting wasn't something new for him. As noted by LL Cool J's IMDb page, he first made his acting debut way back in the 1980s and has continuously booked roles in big-screen movies, such as "Deliver Us from Eva," "Charlie's Angels," "In Too Deep," and "Toys."
Currently, he stars as Sam Hanna in the action television series "NCIS: Los Angeles," a role which he first started portraying in 2009. During an interview with CBS News in 2017, LL Cool J admitted putting his music career on hold to pursue more acting was accidental, as he never expected his role of Sam to go on for as long as it has. "I had to make a decision in terms of priorities," he said. Nevertheless, it's a choice LL Cool J seems to be proud of.
LL Cool J took on the role of Sam Hanna to 'challenge' himself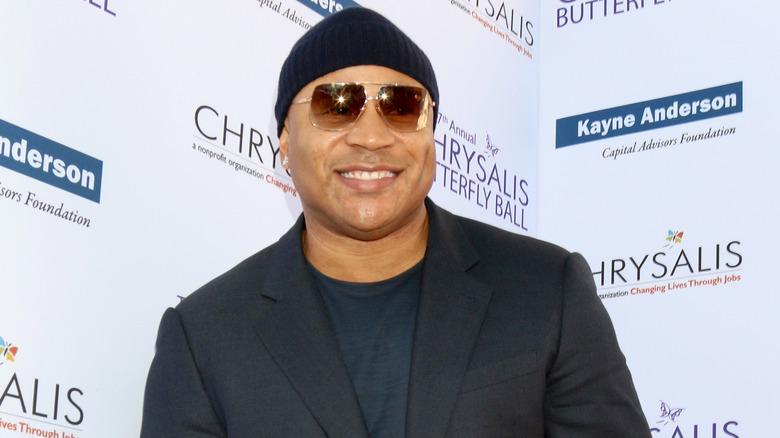 Kathy Hutchins/Shutterstock
LL Cool J has been playing Sam Hanna on the popular television series "NCIS: Los Angeles" for over 10 years now. The "Hush" hitmaker has portrayed different kinds of characters throughout his acting career, however, he previously admitted this role drew him in for a number of reasons. "I had a great experience on another drama. I did the season opener of another drama a few seasons ago and I caught the bug," he explained (via Outsider), adding, "I really wanted to act, and I wanted to act on a regular basis. And I wanted to challenge myself and allow myself to go on another level and allow myself to mature and experience something new in my life."
LL Cool J expressed his desire to be part of a show for a long time and why he's remained on the action series since 2009. "Part of that maturity process is not continuing to do the same things that you've always done," the Grammy Award winner continued. "So, I decided to commit to this show ... I believe in the 'NCIS' brand." During a 2015 televised interview with "CBS Mornings," LL Cool J stated that anyone who shares his "values" would want to play the role of Sam. He also revealed that he even trained with Marines and Navy SEALs to prepare for the role, showing just how seriously he takes it.
The success of NCIS: Los Angeles has taken LL Cool J by surprise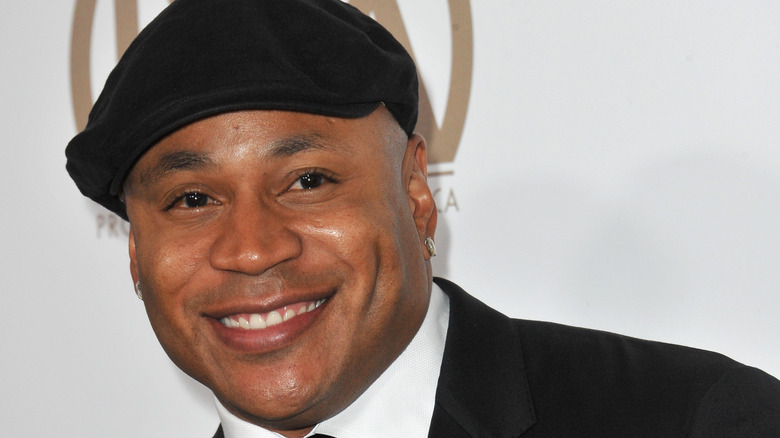 Featureflash Photo Agency/Shutterstock
As of this writing, "NCIS: Los Angeles" has enjoyed 13 seasons since 2009. Therefore, the show is both incredibly popular and in demand. However, that doesn't mean its ongoing triumph hasn't taken LL Cool J by surprise. In 2020, he told SiriusXM he never imagined the show would have the staying power it has. "I thought we'd last six months, two years, and we'd be out. I'm not even gonna lie to you," he said, adding, "It just kinda happened. These things, sometimes you just catch lightning in a bottle." LL Cool J expressed how "grateful" he is for the opportunity and stated that nobody is phony with their role, explaining everyone takes the show very seriously.
During a chat on "The View" in 2019, LL Cool J referred to his character Sam Hanna as "very special." After celebrating its 250th episode, he was asked why he believes the show is such a hit and has connected with viewers. LL Cool J joked that if he knew the real reason, the program "would be so much bigger," but insisted one of the reasons could be because he cares a lot for everything related to the show.