Legendary Actress Jeanne Moreau Dead At 89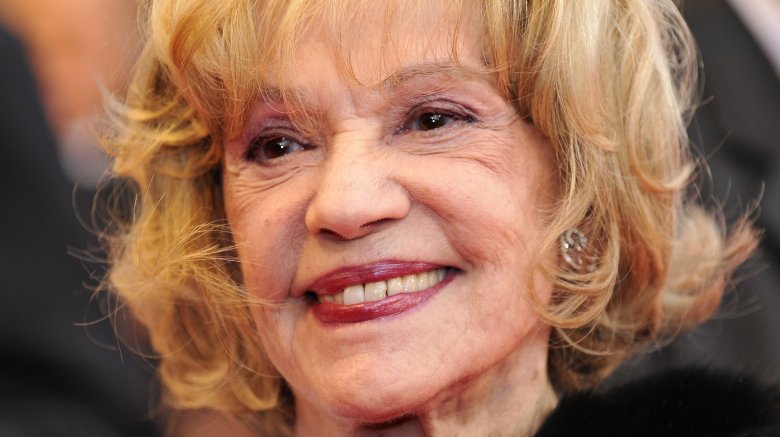 Getty Images
The French actress has passed away.
People reports that Jeanne Moreau, a French icon who became an international film star, died in Paris, France. She was 89 years old. AFP first broke the unfortunate news.
While her cause of death has yet to be released, French media have reported that Moreau was found dead in her Faubourgh-St.-Honoré apartment by a maid on Monday, July 31, 2017.
French president Emmanuel Macron confirmed the news, calling her a "movie and theater legend" who was "engaged in the whirlwind of life with absolute freedom," according to People.
Moreau starred in a number of projects, gaining fame with films like Elevator to the Gallows (1958), Diary of a Chambermaid (1964), and The Lover (1992). However, she may be best known in international markets for her role in François Truffaut's Jules et Jim (1962).
Moreau was married twice—first to director Jean-Louis Richard and later to another director, William Friedkin. She is survived by her son, Jerome Richard.