Dylan Sprouse Returns To Acting After 6-Year Hiatus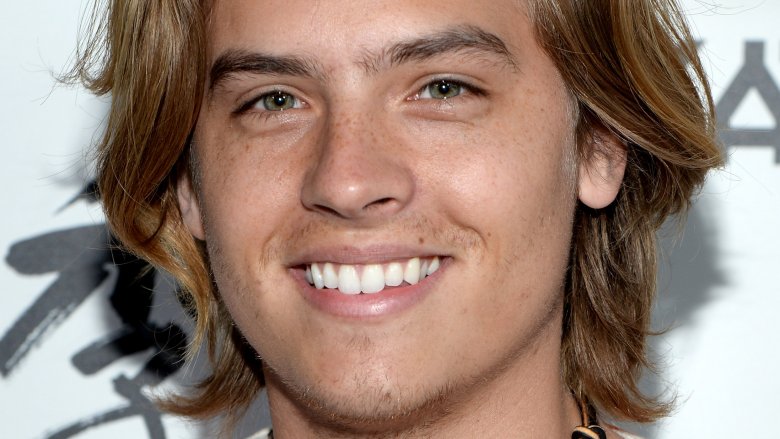 Getty Images
Is 2017 the year of the Sprouse twins?
After brother Cole made his debut as Jughead Jones on The CW's Riverdale, Dylan Sprouse is reportedly back in the acting game. E! News reports that Dylan has been hard at work on the set of director Eva Doležalová's new film Carte Blanche. Other cast members include Suki Waterhouse, Jordan Barrett, Jessica Heller, Solenn Heussaff, Jack Kilmer, Jeremie Laheurte, Katty Ukhanova, Jessika Van, and Johnny Whitworth.
But that's not all. Doležalová's also been sharing some behind-the-scenes snaps on social media, showing Dylan, who plays character Gideon Blake, and others in costume and on set.
Unlike his brother who rocks short black hair beneath his character's iconic beanie, Dylan, 24, appears to have kept his long blond locks for the role.
Take a look at some of the photos below:
The role marks Dylan's first since taking a six-year break, leaving behind his The Suite Life on Deck gig to pursue a video game design degree from New York University. And, according to Cole, the twins also needed some time to get back in touch with reality.
"There was a feeling of machination; I felt like an automaton," Cole told Entertainment Tonight about his time on the Disney Channel. "I needed to take a break and step outside myself... I needed a dose of reality and I needed to see myself in a more objective point of view. And now I think I can enjoy [acting], which is a really fundamental part about being an actor."
However, Dylan's return to the entertainment industry shouldn't be too big of a surprise to fans. In January 2017, he told the New York Daily News that he was ready to start acting again.
"I'm interested in roles that are human, that have some sort of empathic quality. A role I would not do: cool jock. That's not something I'd be interested in doing," said Dylan, who's kept busy as the owner of brewery All-Wise Meadery and as the voice an Idle Champions of the Forgotten Realms character. "Scripts that make characters a two-sentence description, I'm not interested in."
While we wait to hear more about Dylan's return to acting, read up on everything you need to know about about the Sprouse twins.