Kristen Stewart Opens Up About Past Relationships, Sexuality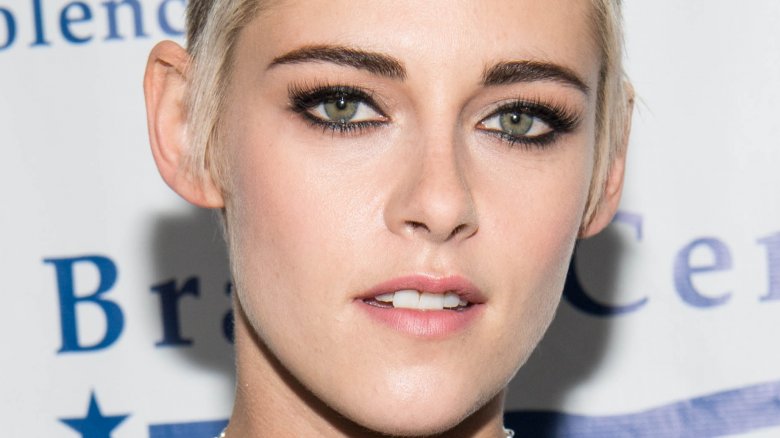 Getty Images
Kristen Stewart is all about love.
The 27-year-old opened up about her high-profile dating life in Harper's Bazaar UK's September 2017 issue — and she got real about her past flings.
"I've been deeply in love with everyone I've dated," the Personal Shopper actress revealed. "Did you think I was faking it? I've always really embraced a duality. And really, truly, believed in it and never felt confused or struggling. I just didn't like getting made fun of."
Stewart, who identifies as bisexual, is also all about celebrating the fluidity of sexuality. When asked if she'd consider dating men again in the future, the actress replied, "Yeah, totally. Definitely, some people aren't like that. Some people know that they like grilled cheese and they'll eat it every day for the rest of their lives. I want to try everything. If I have grilled cheese once I'm like, 'That was cool, what's next?'" Interesting analogy, but we got you, Kristen.
Stewart, who had previously — and famously — dated Twilight co-star Robert Pattinson, visual effects producer Alicia Cargile, and musician St. Vincent, is now in a serious relationship with model Stella Maxwell. As Nicki Swift previously reported, the cute pair moved in together in May 2017.
The Runaways star made headlines in February 2017 when she officially, albeit nonchalantly, came out during her Saturday Night Live monologue. "I've been talking about it for a really long time! I've lived pretty openly," she later told Entertainment Weekly. "I guess because it was simple and straightforward. Just — 'I'm so gay, dude.' In that moment, to make it normal and cool and completely unashamed? It felt really cool."