Matt Lanter Expecting First Child With Wife Angela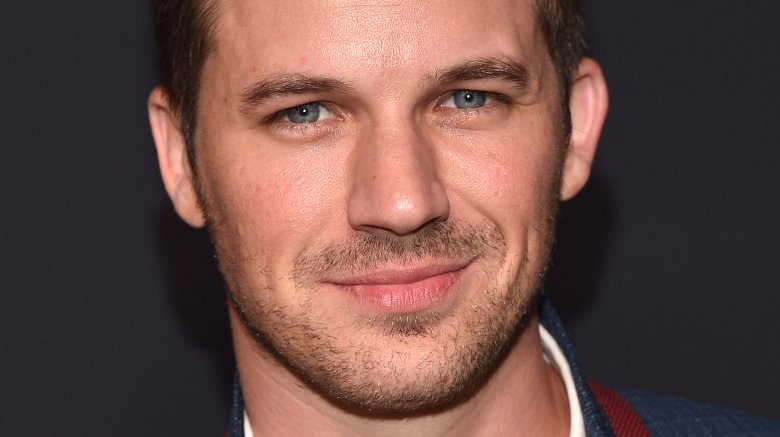 Getty Images
The Timeless star is going to be a dad!
People reports that Matt Lanter and his lifestyle blogger wife, Angela Lanter, are expecting their first child together.
"We are both overjoyed to be blessed with this new addition to our family!" the couple, who married in 2013, told the magazine.
"I think we are most looking forward to experiencing all of the firsts," the soon-to-be parents continued. "First steps, first words, first everything. We keep picturing the quiet moments (after the loud ones, of course) and morning snuggles with our baby!"
Angela, 32, is currently in her second trimester after navigating a "bumpy" first trimester. "I was pretty much textbook for all first trimester symptoms, but after battling endometriosis for many years, we are just so beyond thankful to have the chance to become parents," she explained.
She also added that Matt, 34, has been by her side for all the ups and downs of the pregnancy, noting, "Matt has gone above and beyond any expectation I could have had. From taking care of me when I'm feeling sick, to never missing a doctor's appointment."
And, the couple revealed, if any fans want to follow along with their pregnancy, they'll be documenting the entire journey on a weekly podcast called Hello Bump. Of course, we'd be surprised if Angela didn't share news of her pregnancy on her blog Hello Gorgeous as well.
"Matt and I are overjoyed to be entering into parenthood," she wrote on her website, along with a number of photos sharing her ultrasounds and her growing baby bump. "We've always dreamed of having our own family."
Congratulations to both Matt and Angela! We can't wait to meet your little one!