How Teresa Giudice's Kids Changed During Her Jail Time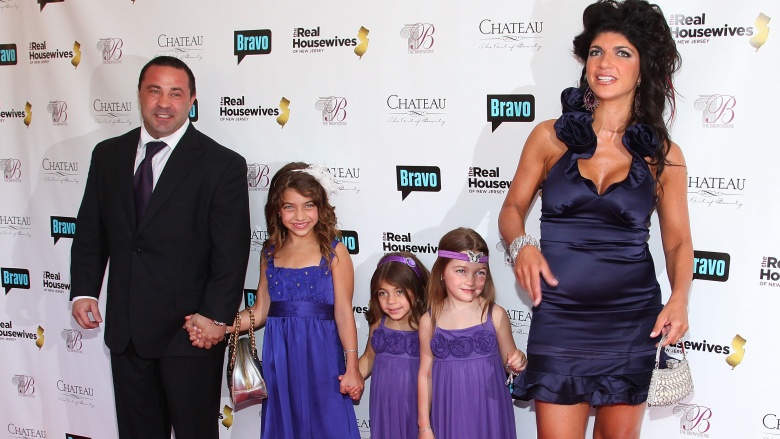 Getty Images
A mother's absence can greatly affect her family, even if that mother is tax-frauding jailbird Teresa Giudice. You'd think her being in jail would be a blessing for her family, but it really isn't. Say what you want about her, her getting locked up has had quite the negative effect on her children.
Gia holds the family together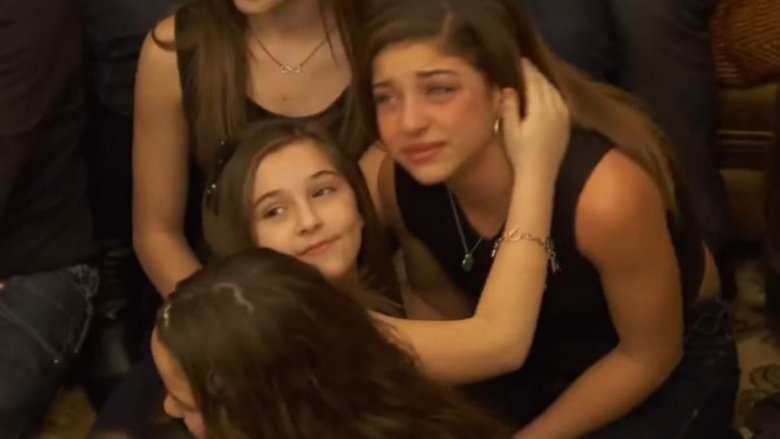 When Teresa Giudice went to jail, her eldest daughter Gia stepped up to take care of the family, and essentially became the temporary mother. An honor student, Gia does what she can to keep the family together. This includes keeping her younger siblings in line, like when she told her younger sister Milania that she can't act out just because their mother isn't around. While it's not an easy task for a 14-year-old to accomplish, she manages to keep a strong face, like when she told ET Online, "At least no one's sick—that's honestly how I think of it...Knock on wood, no one's sick, no one's dying." That's one tough cookie.
Gia breaks down while talking to her mother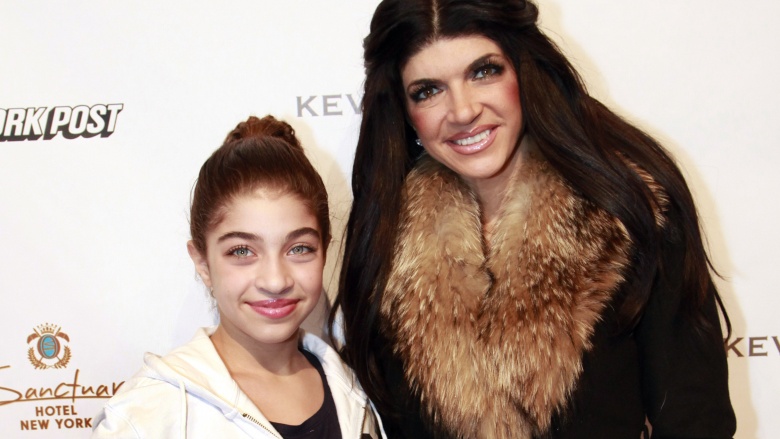 Getty Images
Even though Gia's a tough kid and doing a good job, it doesn't mean the situation doesn't affect her at times. She broke down crying while speaking to her mother on the phone, which was while Gia was preparing to go to an eighth grade dance. This was despite Teresa not wanting any of her children to get emotional. But we can't blame a kid for missing her mother, no matter who her mother is. And Gia knows it's not going to get any easier when her mother comes home. That's because right after mom's release, her father leaves to serve his 41-month sentence. Gia told ET Online, "when my dad leaves, it's just going to be the same thing all over again."
Gabriella's an enigma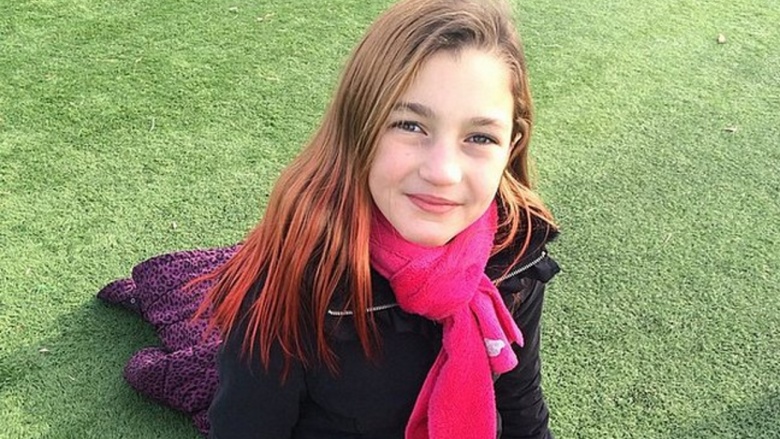 Not much has been noted about Gabriella's reactions to her mother's time in the hoosegow. Seriously. According to an inmate who talked to Radar Online, Gabriella is "doing fine." Or at least she gives the appearance that she's doing fine. She could be tortured on the inside and not be showing it. However, more than one person has noted that Gabriella has never been all that affectionate with the rest of her family, most likely because her mother pretty much ignores her in favor of Milania, as a blogger for the Houston Chronicle observed. With that in mind, it's possible that Gabriella has no feelings whatsoever about her mother's prison stint. That's always a good sign.
Audriana takes it the hardest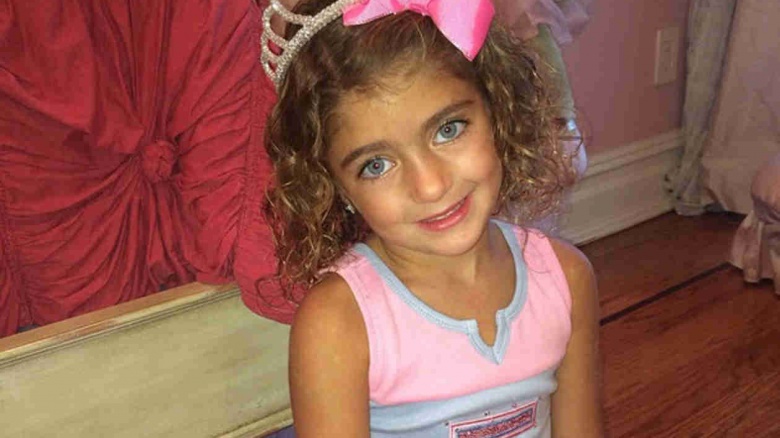 It stands to reason that Audriana would take Teresa's imprisonment the hardest, considering that she's the youngest of the Giudice girls. While all the girls took the first visit to their mom in jail hard, one of Teresa's former fellow inmates told Radar Online that Audriana had what's been described as something close to crying "meltdowns," especially after the first visit. The anonymous inmate went also said that since the girls visit their mother every weekend, the crying episodes have "gotten better," meaning she's gotten used to it. That's good in some ways...until you consider the fact that Audriana is only 4 or 5 years old. No matter how much she does or doesn't cry, the kid's going to need some counseling at some point.
Milania acts out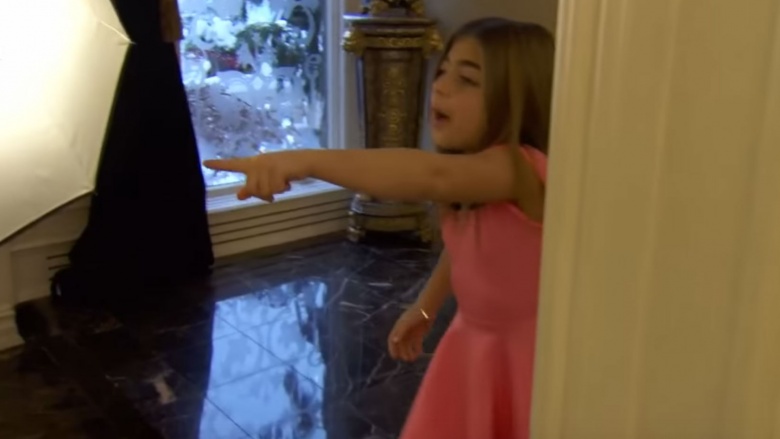 Of all the Giudice kids, Milania seems to have the most trouble processing her emotions. Because of this trouble, she acts out. It may seem innocent enough, like when she slips the chest restraint of her seatbelt behind her head during a car ride, or throwing dog food, mulch, and rocks in the pond when she's told to go feed the fish, as featured in the Teresa Checks In specials. But then again, we're not the ones who have to deal with her. That's up to her sister Gia, who is the sole disciplinarian in the family because Joe Giudice is pretty much useless.
Milania's father isn't much help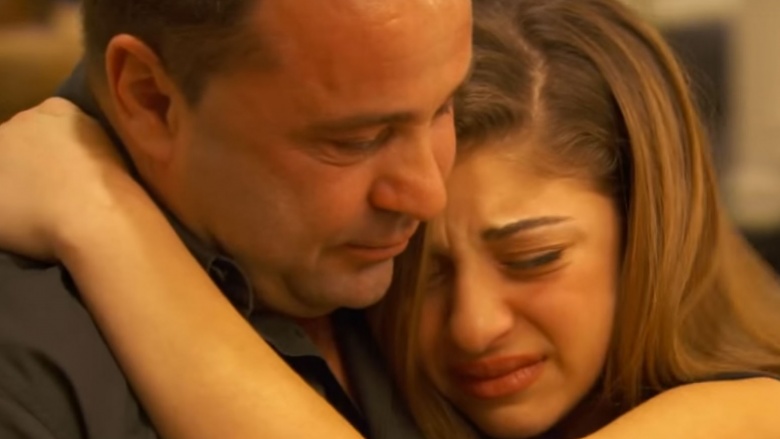 With his wife in jail, you'd think Joe Giudice would step up and be super dad for his four daughters, but that's wishful thinking. He's too much of a moron. At one point when Milania goes missing, and everyone panics, good old Joe uses the opportunity to ride through the woods on his pocket bike, as seen on one of the Teresa Checks In specials. Of course, it's not like he's much help when he's not playing with his toys. When he is around, he makes Milania shave his back (yuck) while he waxes philosophical over his fraud charges. Essentially, he doesn't understand how he committed a crime, and he lays total blame on money itself, not acknowledging his own ability to make decisions. All in all, the jerk is pretty much still a child himself and seems like the reason why Milania acts out. And since he's making his daughter shave his back, the family's lucky all Milania does is act out.
Joe Giudice, the biggest of the Giudice children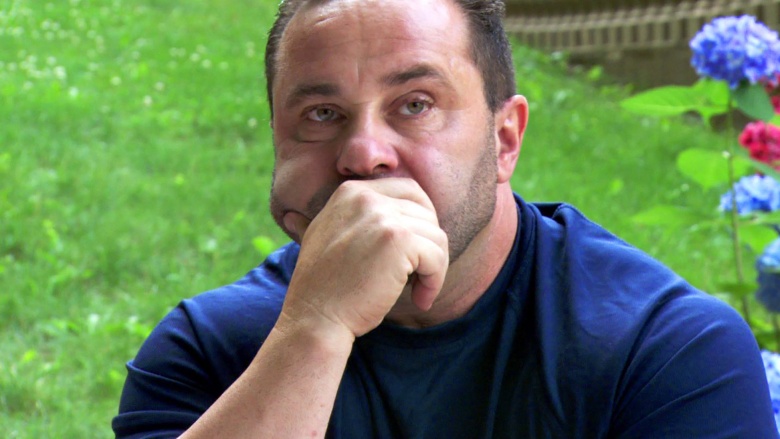 Keeping with Joe's prolonged adolescence, he really doesn't understand why committing fraud was a bad thing to do. One feature of the third and final Teresa Checks In special is Joe meeting with his lawyer. During the meeting, the lawyer asks Joe if the experience has taught him anything, to which Joe replies that he hadn't learned all that much, but would try to do things the right way from then on. Joe goes on to mumble, "I didn't know I was doing anything wrong in the first place," still mumbling, "Basically I committed some kind of fraud with mortgages and I know now it was not the right thing to do." It sounds like the Giudices' lawyer is earning every single penny of his fees.
Dumbo Joe lost his driver's license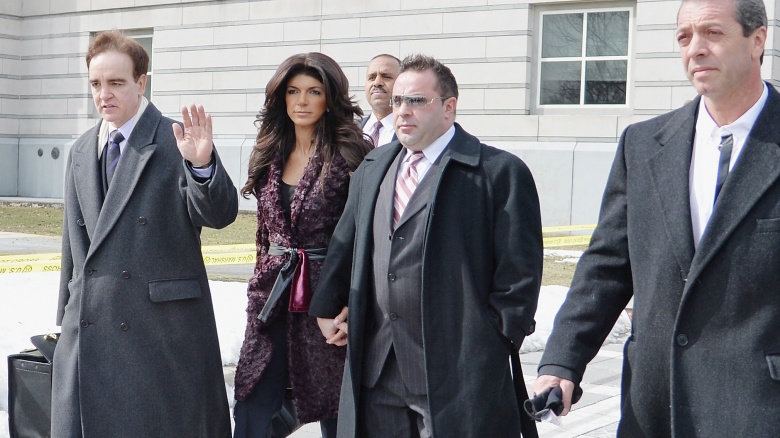 Getty Images
Poor Joe's too dumb to keep himself out of court. Piling on to his family's troubles, he went and lost his driver's license for two years and got fined $10,000 in April 2015, according to E! Online. In addition to his whole tax and mail fraud fiasco, Joe also committed identity fraud when he tried using his brother's ID to obtain a driver's license. Not only can't this fool drive his kids, who are all too young to get behind the wheel, he can't even move his cars around in his driveway. When he asked if he could, the judge told him, "If you so much as back down your driveway... that will constitute a violation of the conditions of your release, of your bail, and it will result in you being remanded immediately to Passaic County Jail." The judge also referred to Joe's driving record as "mind-boggling." Luckily, Joe'll have time to think about all his misdeeds during his 41-month jail sentence after his wife gets out. Then again, 41 months may not be enough time for this dummy to figure anything out at all.