Sofia Vergara Gets Real About Posing Naked At 43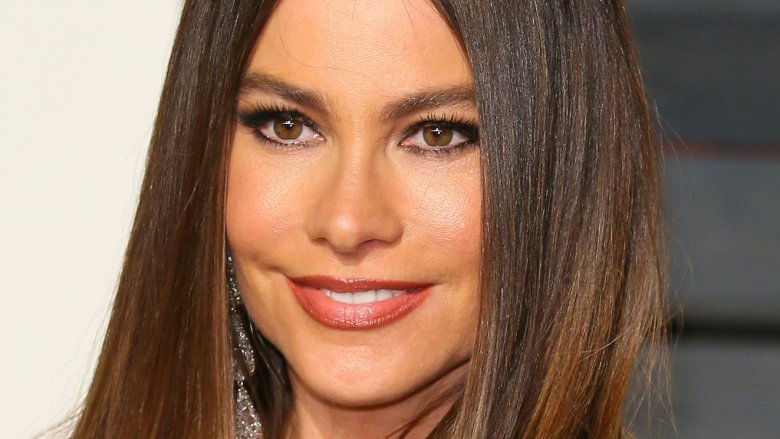 Getty Images
Not many women would have the confidence to pose nude—no matter their age. But Sofia Vergara is obviously no ordinary woman.
The Modern Family star revealed all on the cover of first-ever naked issue of Women's Health. And, of course, she had something to say about it.
"I told [my rep], 'I'm going to be 45 years old! Stop putting me in naked things! Let me age with dignity!'" said Vergara, who also appears in the buff in the upcoming thriller Bent. "People say, 'Oh, you look like you're in your twenties.' Well, it's not true. Our skin is different."
She continued, "I had never thought of the word pore, then I'm like, 'S**t! What do I do with these?'"
But Vergara said she couldn't turn down the opportunity, noting, "Here's a woman, 45, being able to show her body. It's not like before, when it was just young girls."
But while Vergara, a former model, didn't sound too nervous about the idea of getting photographed in the nude, she was concerned about how she'd be able to strike some of the poses. Regarding the sample poses that the magazine's creative team had sent to her before the shoot, she revealed, "They're all of tall models holding their boobs with one arm. But I can barely cover my boobs with two arms—I'm a 32-triple-D!"
She explained, "My boobs are real, and I had a baby. If I grab them, I can't even cover the nipple!"
Vergara also admitted that her husband Joe Manganiello's a little confused by her sudden public nudity, probably even more so because the actress is rarely naked in private. "Joe's like, 'F**k, you're going to be naked in everything now? Why?'" Vergara told Women's Health, laughing.
You do you, Vergara!
Want more details about the popular actress? Read up on the dark secrets that the cast of Modern Family tried to hide.